— -- One bride moved her wedding up five months so her father, who's battling leukemia, could walk her down the aisle.
Vieneese Stanton surprised her stepfather Preston Rolan, who has raised her since she was 3 years old, with a wedding last Thursday inside UCSF Medical Center in San Francisco, where he's currently being treated.
Rolan, 64, has been declining in health since he was diagnosed with leukemia back in February, but Stanton told ABC News she wanted her father to be part of the milestones he may miss.
After talking with doctors last month about her father's prognosis, Stanton, 27, decided to push up her wedding, originally scheduled for next April.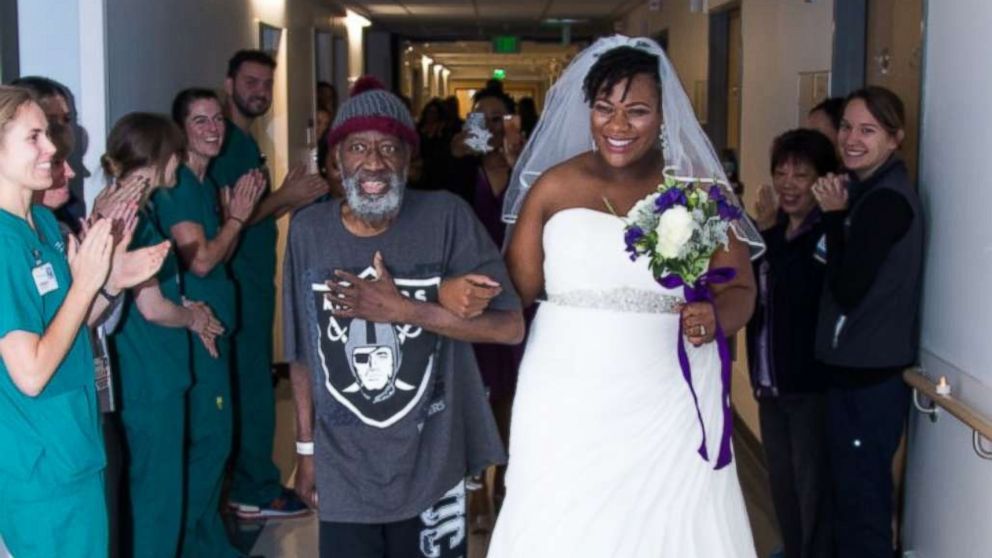 "In the beginning of October, his doctors ... began to talk to me about his condition not get better," the private school admissions assistant explained. "They said I needed to start talking to my dad about where he wants to die ... and things like that. With that conversation being necessary, I talked to my fiancé and said, 'We've got to make some changes.'"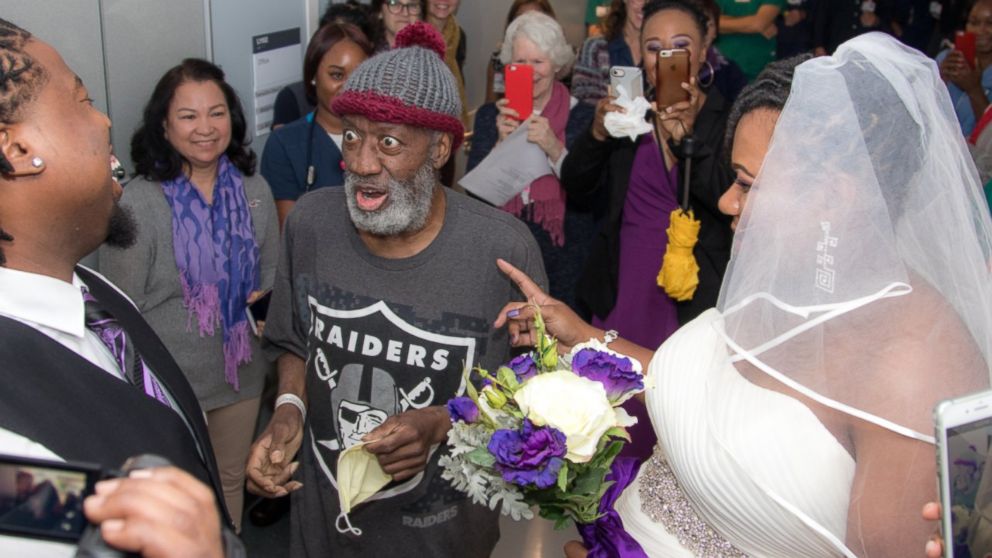 Not only did Stanton want her father to walk her down the aisle when she married her boyfriend of two years, but she always wanted him to be there for the birth of their first child in March.
"My dad is excited about that. Those are his two big motivations to fight this cancer," Stanton said. "He's always talking about the baby, or talking about the wedding."
Stanton admitted that couldn't do anything about her baby's due date, but she could move up her wedding. So she decided to surprise Rolan with the Nov. 16 wedding, wanting to have it inside UCSF Medical Center.
Stanton said the nurses there kicked into high gear when she told them the plan.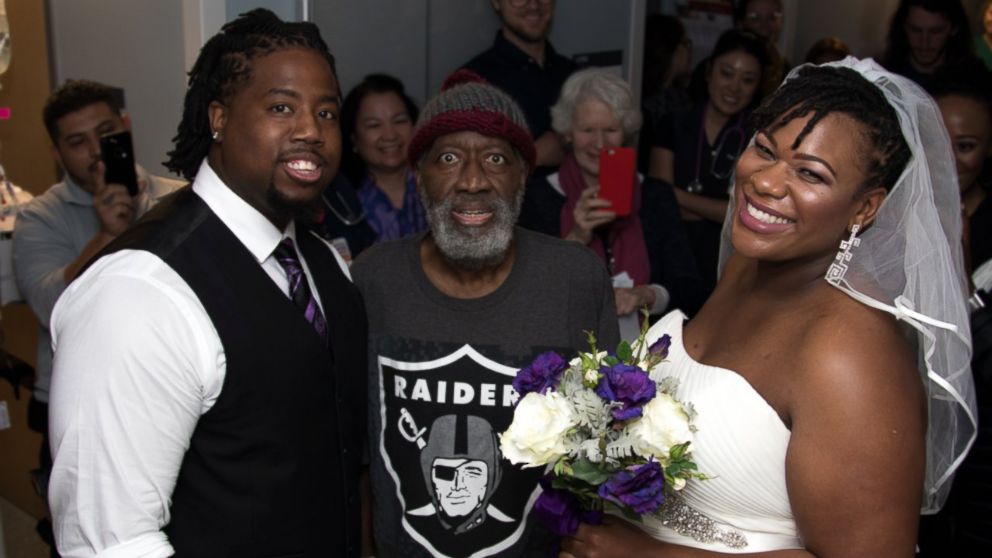 Assistant nurse manager Elaine Esler was one of the nurses on staff last Thursday and credits the entire 150-person nursing staff for pulling it off. After two nurses sent out an email with the secret wedding plan, other nurses brought in decorations, such as silk flowers.
"We don't allow real flowers in our unit because of the risk of infection," Esler, who's been on staff for three years, noted.
The hospital's harpist, chaplains and chefs, who provided food and cupcakes for the nuptials, were also on hand for the occasion.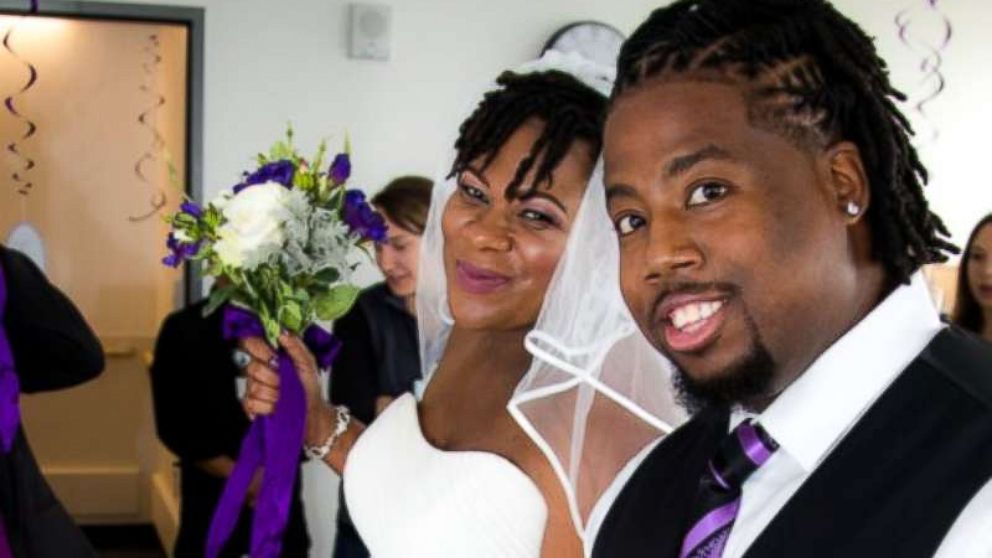 "It was really fun and really special to see," Esler said. "There were a lot of tears in people's eyes."
Stanton said her favorite part of the wedding was seeing the look on her father's face when he first saw her in her wedding gown.
"He had no idea," she gushed. "And just walking with him -- actually taking that walk -- was amazing. I was so glad we got to do that. I really got to talk with him and have him hold my arm, and that part was definitely the best."