— -- A U.K. bride wore something blue, something white and something very borrowed when she walked down the aisle in a wedding gown made from vintage World War II escape maps.
"I have never wanted a big white wedding but I did want to wear something special," Hester Cox told ABC news. "I'm an artist and I sometimes use maps in my work. I think they are fascinating."
Cox, a printmaker in North Yorkshire, England, was inspired to have her gown for her wedding constructed with the maps when she ran into a fellow artist, Sara Jane Murray, at a local art fair.
Murray, also of North Yorkshire, owns Home Front Vintage, a company she began after discovering World War II and Cold War-era maps at a junk shop and finding herself inspired to turn them into something new.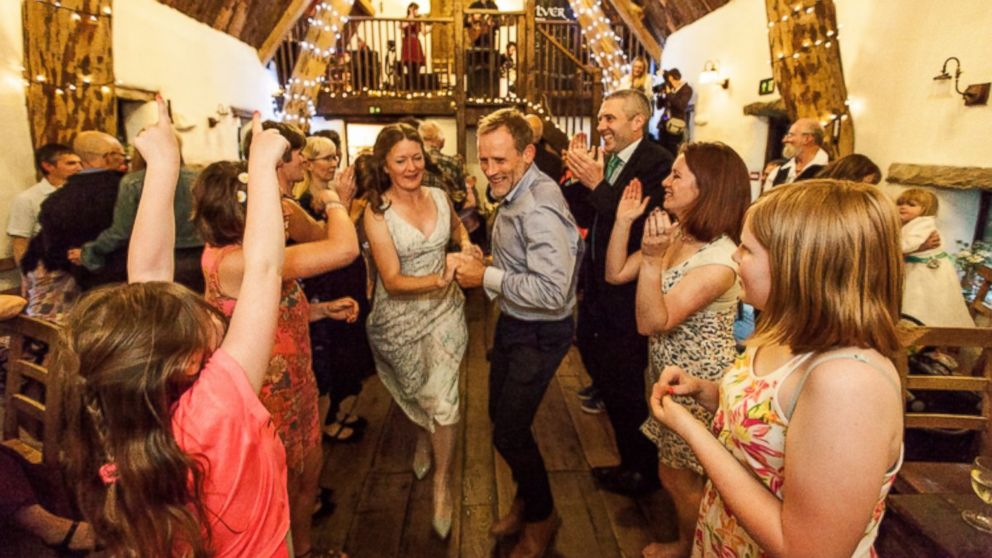 "I remake them into something new so they will be in people's homes and people will retell their stories," Murray told ABC News. "I turn them into something beautiful and useful."
Murray and Cox began collaborating on the wedding dress in January. Cox selected maps of personal importance, including one of Sweden, where she is a member of a printmaking studio.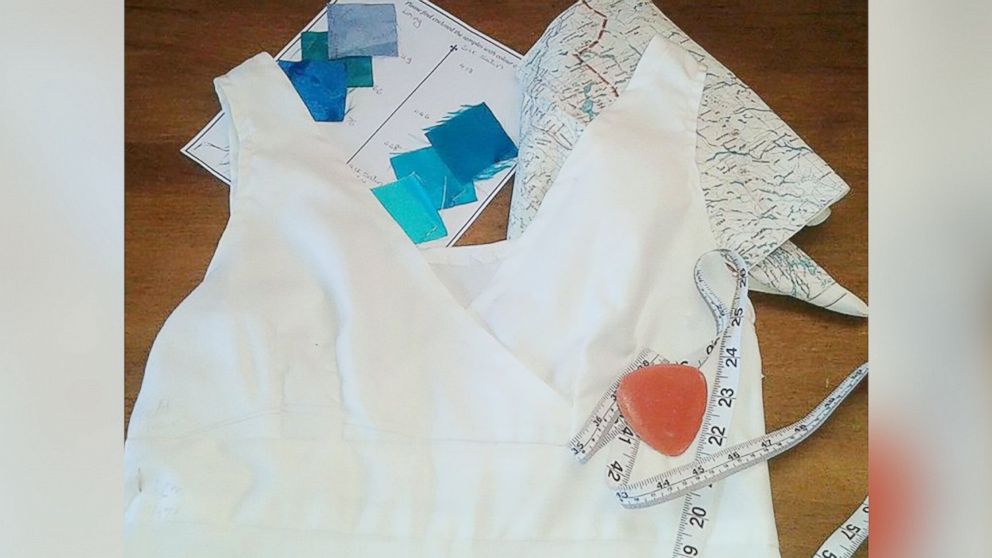 Murray found inspiration from a favorite 1940s-style dress of Cox's and just changed the neckline and added fullness to the skirt. Turquoise silk was used to line the dress, matching the fabric of the silk maps.
"The military printed the maps onto silk so they could be folded up really small and hidden," Murray said.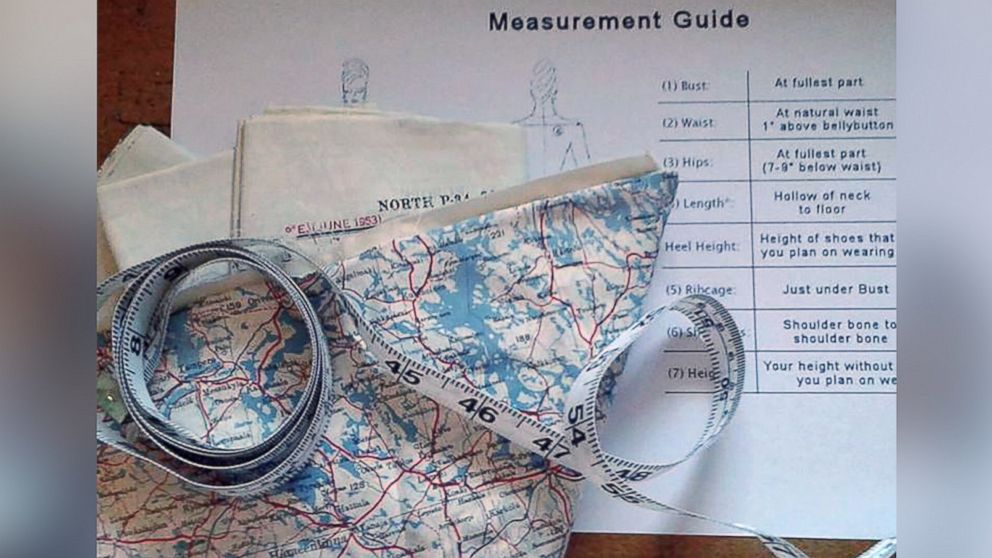 When Cox walked down the aisle at her July wedding, she said her guests thought it was "fabulous" and that she herself "loved it."
"A few people didn't realize it was actually made from real maps and there were a few jokes about me 'escaping & evading' my husband," Cox said. "He loves the dress and I intend to wear it again."