— -- Now this is brotherly love.
Ollie, 3, helped his little brother, Finley, 1, escape from his crib so the two could play together.
"You can do it. Finn, jump to me!" Ollie can be heard saying on the family's camera in the nursery.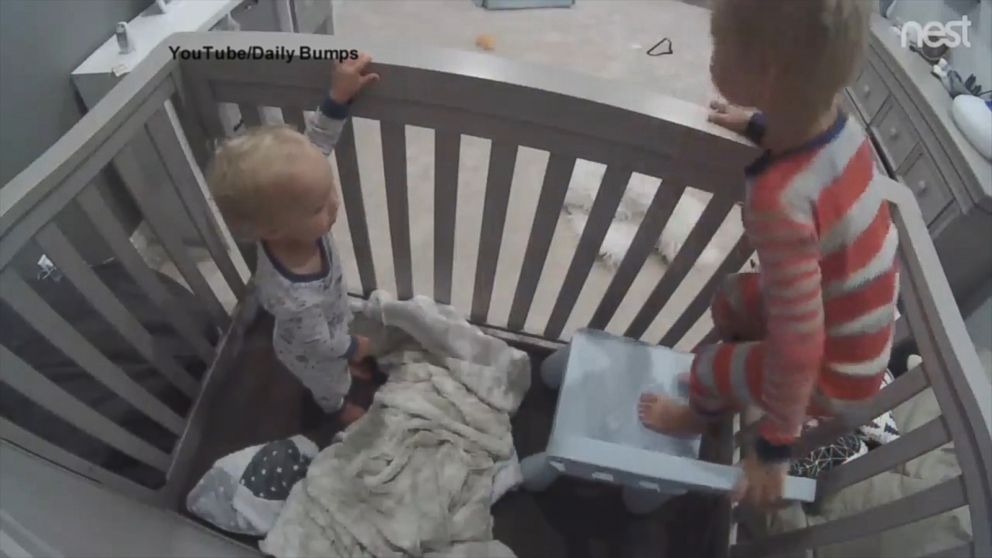 The dynamic duo had the escape all mapped out. Ollie grabbed a small chair to place into Finley's crib so he could crawl over the crib's railing.
The boys' parents, Bryan and Missy Lanning, of southern California, said they were in the house watching the whole interaction unfold on camera on June 6.
The Lannings are known across digital platforms as The Daily Bumps, where they "document life's ups and downs and share it all with the world."
They said the adorable video was not staged in any way.