— -- Shari Martin said she was stunned to learn of her breast cancer diagnosis, but nothing could prepare her for the equally frightening news she heard in the weeks following — that her husband of seven years, Shad, had cancer as well.
"He just walked in the door and said 'It's cancer,'" Martin of Los Angeles, California told ABC News. "It was unbelievable at the time. It seemed impossible we had just stared this down. We just felt like we just beat the odds. It felt like we just had a bulls-eye on us or something."
Martin said the news of her husband's cancer was at first hard to believe, since he had already been in remission following an aggressive treatment for colorectal cancer from 2014.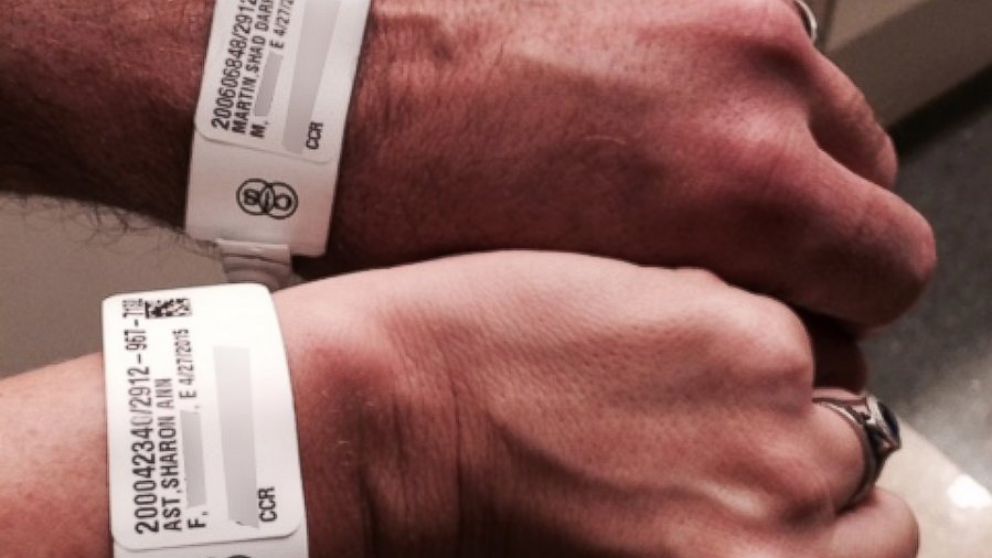 For Martin, her experience coming face-to-face with the disease began April 2015, when she saw a doctor over a lump that she found in her breast.
Shortly after, the 43-year-old was given a breast cancer diagnosis and began undergoing chemotherapy. It was during her first round of treatment, Martin said, when Shad, 44, broke the devastating news that his cancer had come back and re-grouped in his liver.
"My mom was horrified," she said. "My family just supported us through one really tough cancer treatment, so nobody could really believe it was happening again."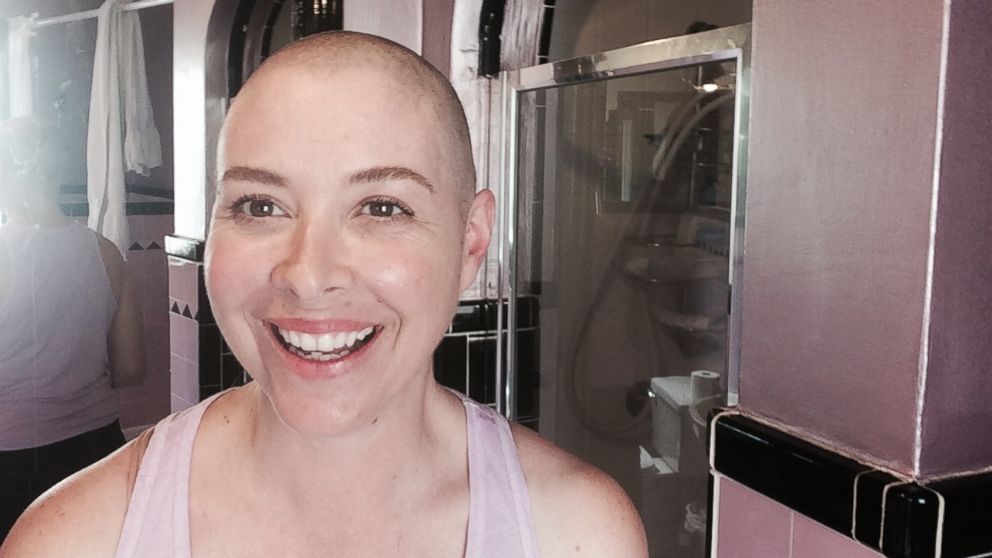 The couple, who met 13 years ago while working in television production in Arizona, now attends cancer treatments together at Cedars-Sinai Medical Center.
Martin said she and Shad have matching 'his and her' chemo towers and a private room, where they're fighting through the combined 20-plus rounds of treatments they have left.
"It's a really surreal experience when you look across the room, your husband has a chemo IV in, and you have a chemo IV in, and you're young," she said. It's very surreal but for me, it fortifies my relationship with him. To see him taking it in stride, makes me realize, 'OK, I've got to take this in stride too."
As they both face cancer head-on, Martin said she and her husband are focusing on getting healthy again — for their marriage, and for the sake of their four-year-old daughter, Alana.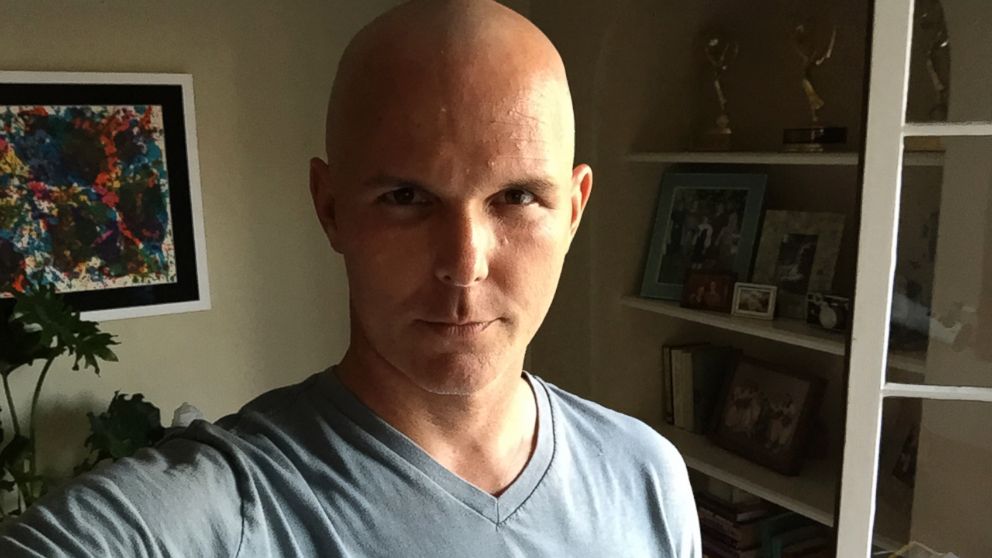 "We read her a book that no parent ever wants to read to their child," she said. "It talks about the mommy losing her hair and now our daughter, at 4, has the words to talk about whats happening."
"Both of us are bald now," Martin added. "I shaved my head because I didn't feel like dealing with it falling out anymore. She [Alana] put headbands on me, tied a little ribbon around me head, and she said 'You look so pretty,'" she said laughing.
"She got it that this was a time to help me feel good and she did it in her little 4-year-old way, which was so remarkable to me."
While she admitted that she is afraid of facing her own mortality, Martin remains optimistic, since both her and her husband's cancers are curable.
"We talk a lot about what are we supposed to be getting out of this," she said. "This is an extraordinary experience and we don't want to waste that insight that it could give. I know it sounds crazy, but we'd really be missing something if we didn't learn from this.
"I don't feel alone because I'm literally not going through it alone," Martin added. "It just solidifies your strength because you want to be strong for yourself, and you also want to be strong for the other person."
Martin said she and Shad plan on taking a tropical family vacation to celebrate completing chemotherapy, which is expected to end for the pair by 2016.
Cedars-Sinai Medical Center declined ABC News' request for comment.