— -- Inside Folsom State Prison in California is a Santa's workshop of sorts.
Its sole elf? Inmate Mauricio Argueta.
Every day for a few hours, Argueta works at the shop repairing old and damaged bicycles as part of a program the prison has with the Cameron Park Rotary, according to Krissi Khokhobashvili, a public information officer for the California Department of Corrections and Rehabilitation.
Once the bikes are made like new, the Cameron Park Rotary donates them to children in need as Christmas gifts, Khokhobashvili told ABC News today.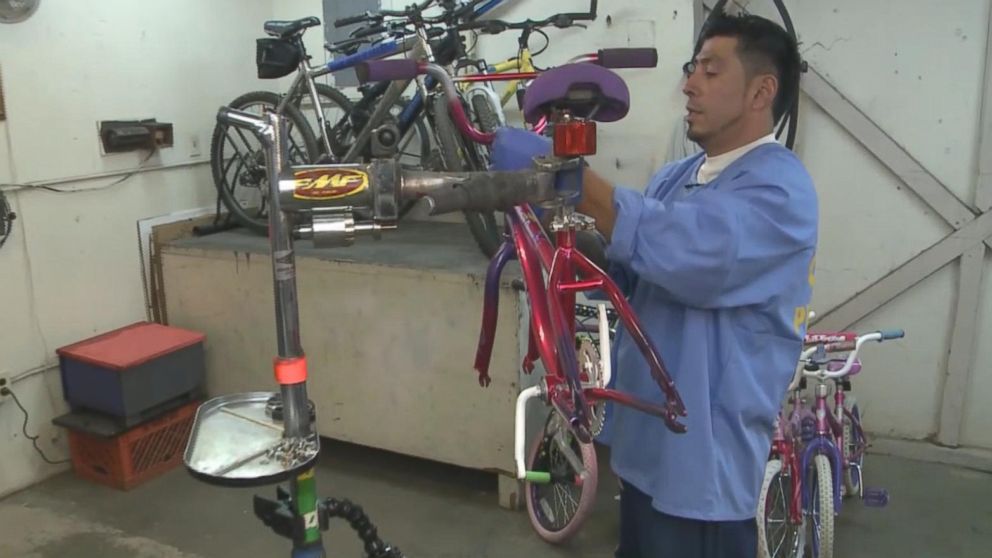 The prison's program with the rotary has been in place since 1986 and turned 30 years old this year, Khokhobashvili said.
She added that the program is for nonviolent inmates in the prison's minimum-security facility, and though the program usually has a handful of inmates, Argueta is its only member this year. Argueta is serving a six-year sentence for DUI and is scheduled to be released in 2019, Khokhobashvili said.
"It means a lot to give back," Argueta told ABC News in a statement today. "It makes me feel proud of what I'm doing here when I know it's going to someone in need."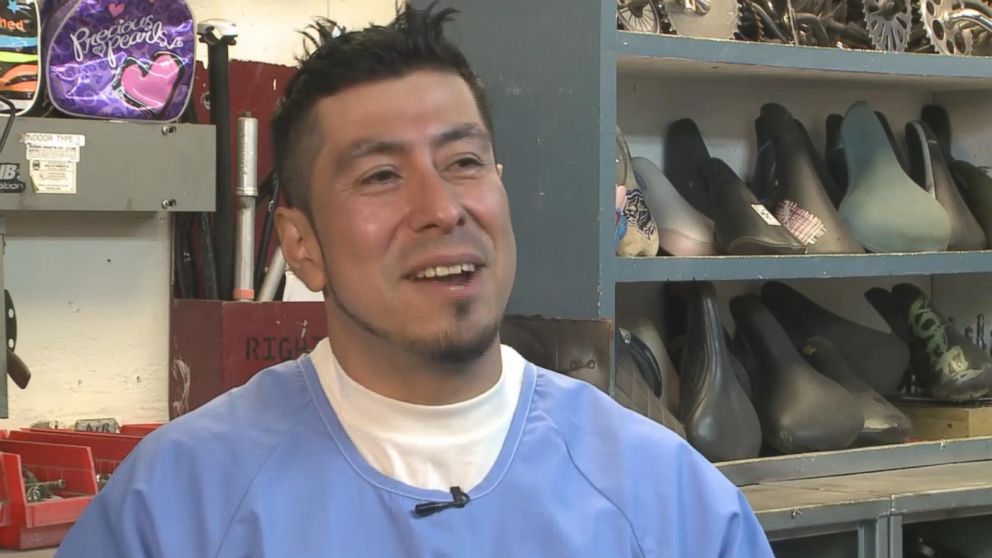 Argueta told ABC affiliate KXTV in Sacramento that he has fixed over 200 bicycles this year.
He added that he hopes to open his own bike shop one day after he's done serving his time.