— -- Behold, the incredible tale of Peanut the rat and Ranj the cat, an unlikely pair of best friends.
The little rat and orange tabby cat have recently been winning hearts on social media, where photos and videos show the two shattering the "Tom and Jerry" cat-chasing-mouse stereotype.
"Peanut always wanted to be around Ranj, and she took a real liking to him," their owner, Maggie Szpot of Cedarburg, Wisconsin, told ABC News. "She would always want to play with him, snuggle up under his fur and she even ate cat kibble from his bowl along with him.
"The two were like close siblings," added Szpot.
Szpot explained she and her family first rescued Ranj as a stray kitten in 2008 and that she later adopted two females rats, Peanut and Mocha.
Though she was worried Ranj could have "a strong hunting instinct since he was a stray," Szpot soon realized she was "completely wrong."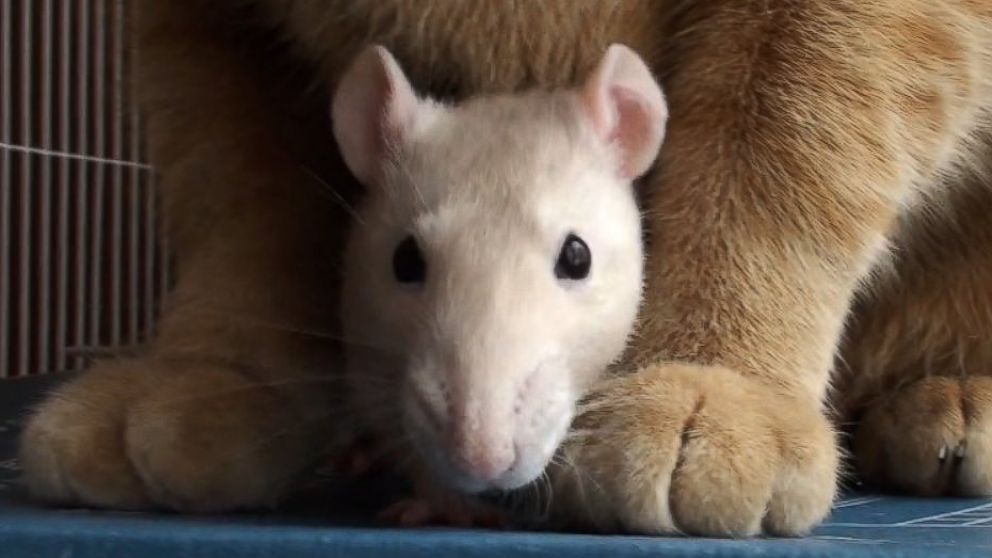 "Ranj met Peanut and Mocha when they were just babies," she said. "I took Peanut and Mocha out to play, and I put them in a fenced area for them to run around in. Ranj actually jumped inside, and Peanut followed Ranj around everywhere."
As for Mocha? "She didn't like him so much," Szpot said.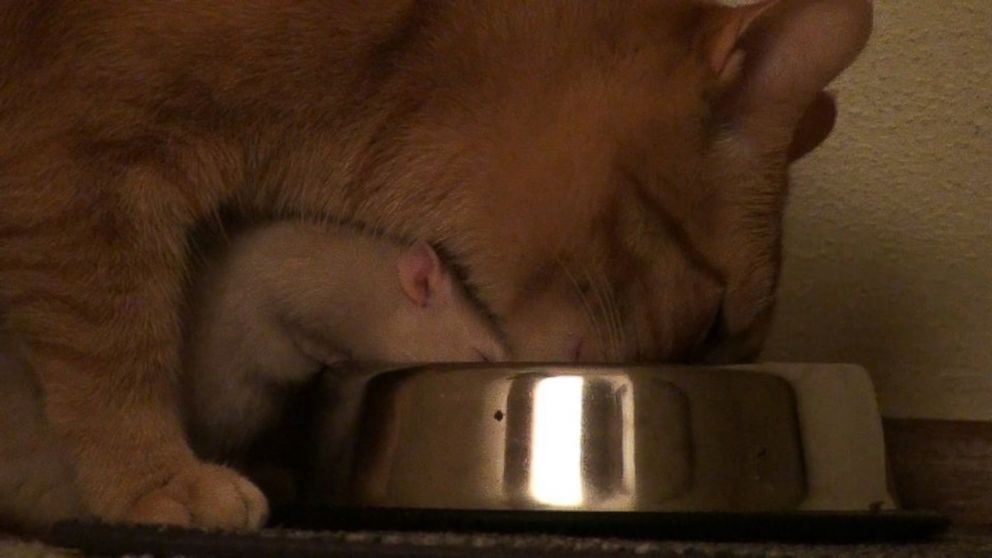 Peanut and Ranj remained "good buddies" for the next two years, Szpot said. "Peanut would crawl on Ranj, lick his face and sometimes Ranj would lick his little head. Peanut would also always run after Ranj. If Ranj went down the stairs, Peanut would want to follow."
Unfortunately, rats have short life spans, and Peanut and Ranj's mischievous adventures were cut short in 2010 when Peanut passed away.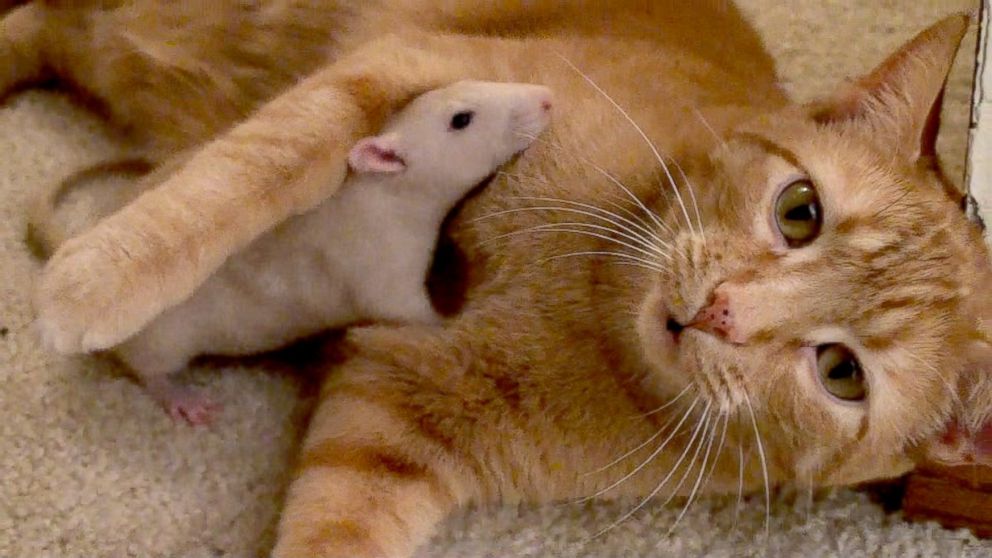 "I definitely really missed her," Szpot said. "I'm sure Ranj did, too. He seemed kind of lonely. He would look at me like, 'What are we doing today Maggie?' The fun daily adventures with Peanut were lost after she passed away."
To keep Ranj from being too lonely, Szpot adopted another cat named Timmy, she said.
Ranj, who will turn 10 later this year, has adapted well to new his feline playmate, Szpot said. But no animal could ever replace the special place Peanut the rat had in Ranj's heart.