— -- This Chihuahua named Poncho is living large.
He has his very own bedroom underneath his owner's stairs, equipped with a bed fit for a king, an oil painting, a pint-sized dresser, a lamp and decorative antlers with his very own sombrero hanging from them.
"He is terribly spoiled," Poncho's owner, Betty McCall, of Pitts, Georgia, told ABC News.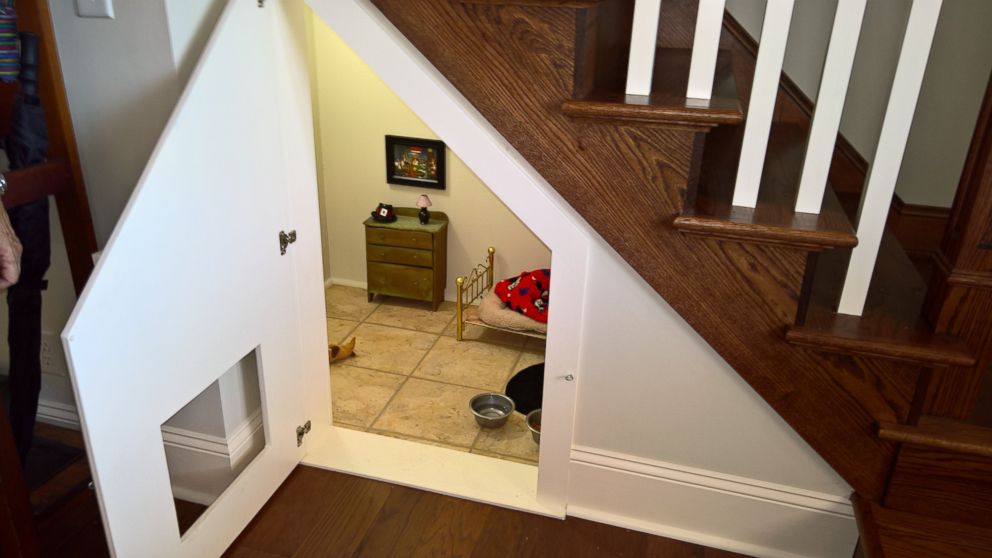 She built the personalized room for her pooch along with her two sisters, Carol Rowe and Gale Bemis, but the whole idea started as a funny project "mainly to aggravate my carpenters," McCall laughed.
"Poncho gets really nervous when there's a lot of people so I always had to have a dog crate so he'd have somewhere to go to calm down when people were over," she explained.
But why have a crate when he can enjoy his very own boudoir?
"My carpenter's put in the walls with the acrylic flooring, and it has a big door that opens, and it has a little dog door with a screen in it," McCall said of the lavish space. "Even the electrician got in on it and put in a little outlet in case he needs a little electric blanket."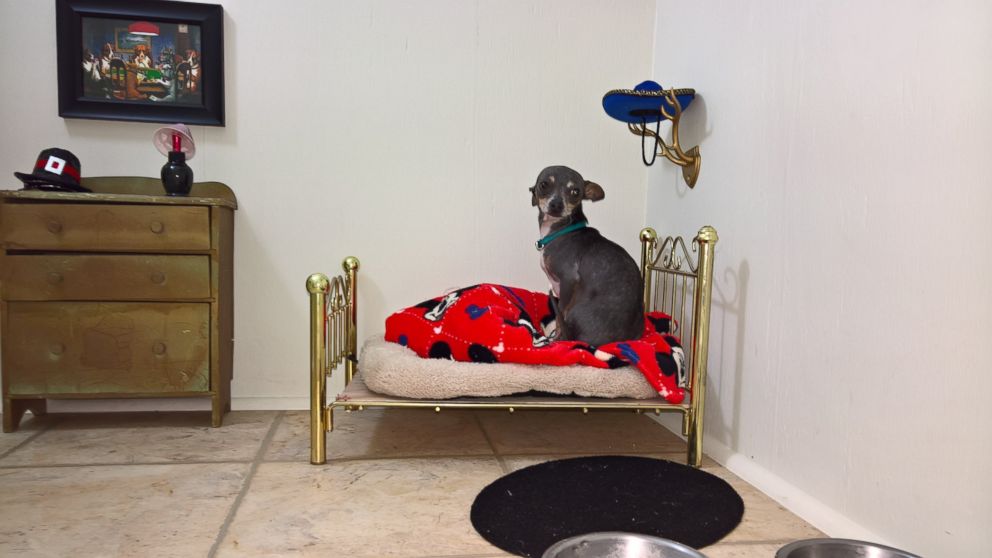 And as for the homey furnishing?
"I found an American Girl bed at thrift store for $4, then my sisters came and they really wanted everyone in my county to think I was crazy," she joked of how the decorations progressed from there. "One of my sisters made the lamp, and the other one got the little hat and antlers. There is a mini oil painting on the other wall that I found at a garage sale. It's a little landscape. I got it for a quarter at a yard sale. It's about 3 by 5 inches with a gold frame around it."
The pup also has the ability to play music too, under one condition.
"I have a little toy piano that I also got and I told him he could have it as long as he doesn't play it at midnight," said McCall.
Despite the extravagant amenities, however, "He doesn't really touch anything in there except his bed, but of course he never makes it up," his owner laughed.