— -- Kyle Schwartz teaches third grade at Doull Elementary in Denver.
Although she says her students are a pleasure to look after, the educator of three years adds that many of them come from underprivileged homes.
"Ninety-two percent of our students qualify for free and reduced lunch," Schwartz tells ABC News. "As a new teacher, I struggled to understand the reality of my students' lives and how to best support them. I just felt like there was something I didn't know about my students."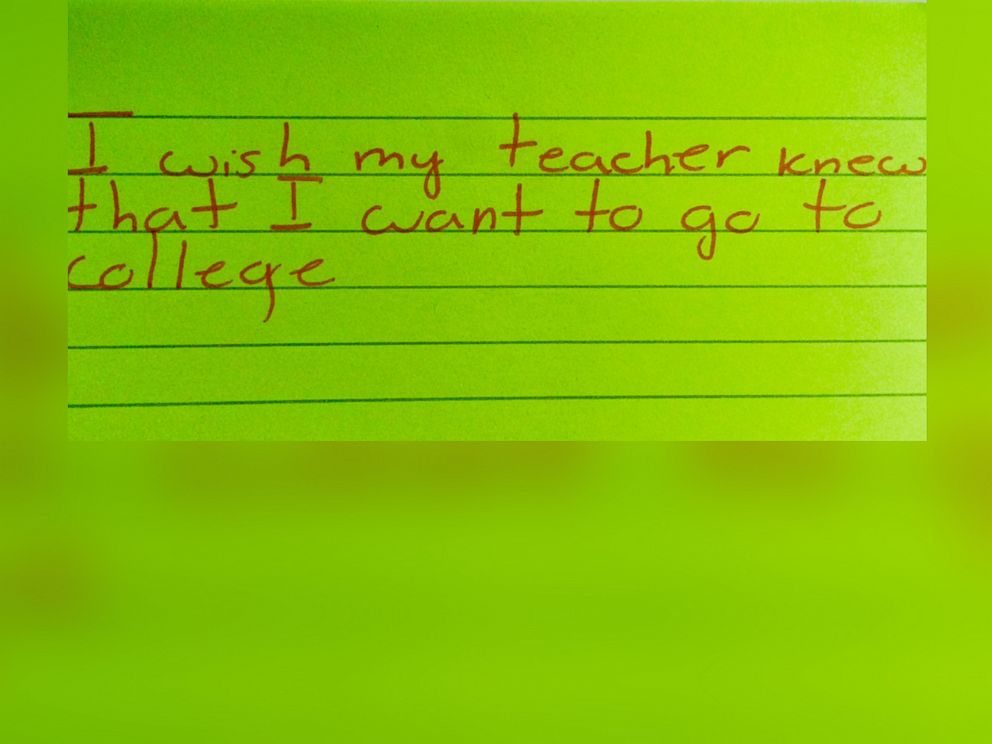 In a bid to build trust between her and her students, Schwartz thought up a lesson plan called "I Wish My Teacher Knew."
For the activity, Schwartz's third graders jot down a thought for their teacher, sharing something they'd like her to know about them.
"I let students determine if they would like to answer anonymously," she says. "I have found that most students are not only willing to include their name, but also enjoy sharing with the class. Even when what my students are sharing is sensitive in nature, most students want their classmates to know.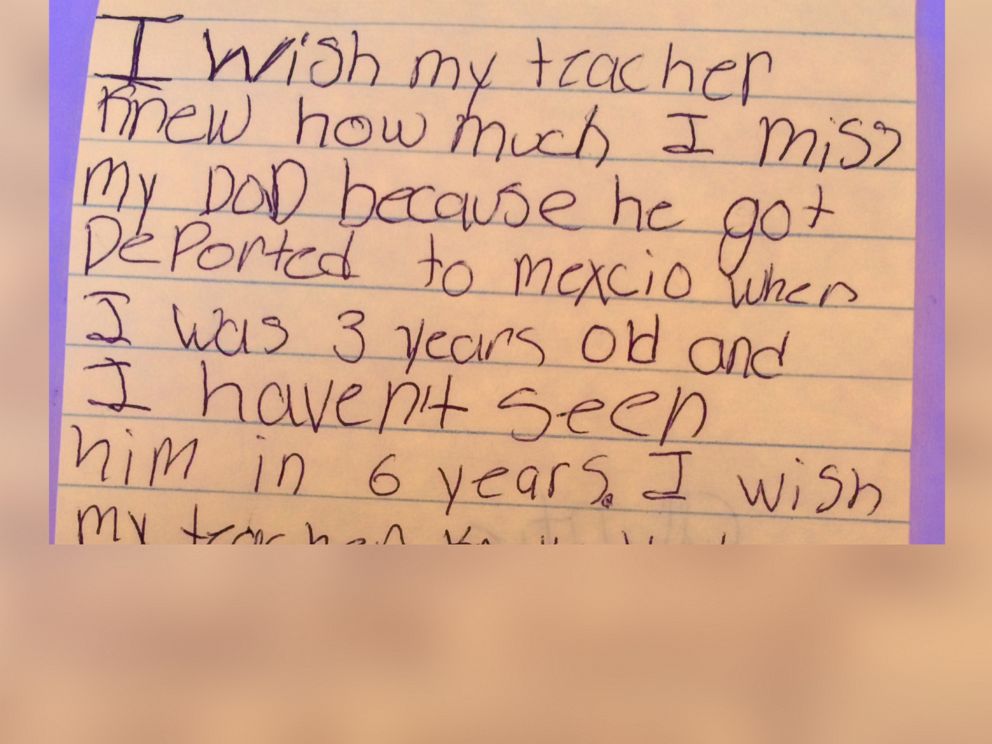 "Some notes are heartbreaking like the first #iwishmyteacherknew tweet which read, 'I wish my teacher knew I don't have pencils at home to do my homework.' I care deeply about each and every one of my students and I don't want any of them to have to suffer the consequences of living in poverty, which is my main motivation for teaching."
Blown away by her class' honesty, Schwartz shared some of the notes on Twitter using the hashtag #IWishMyTeacherKnew, encouraging fellow teachers to employ the same lesson with their own students.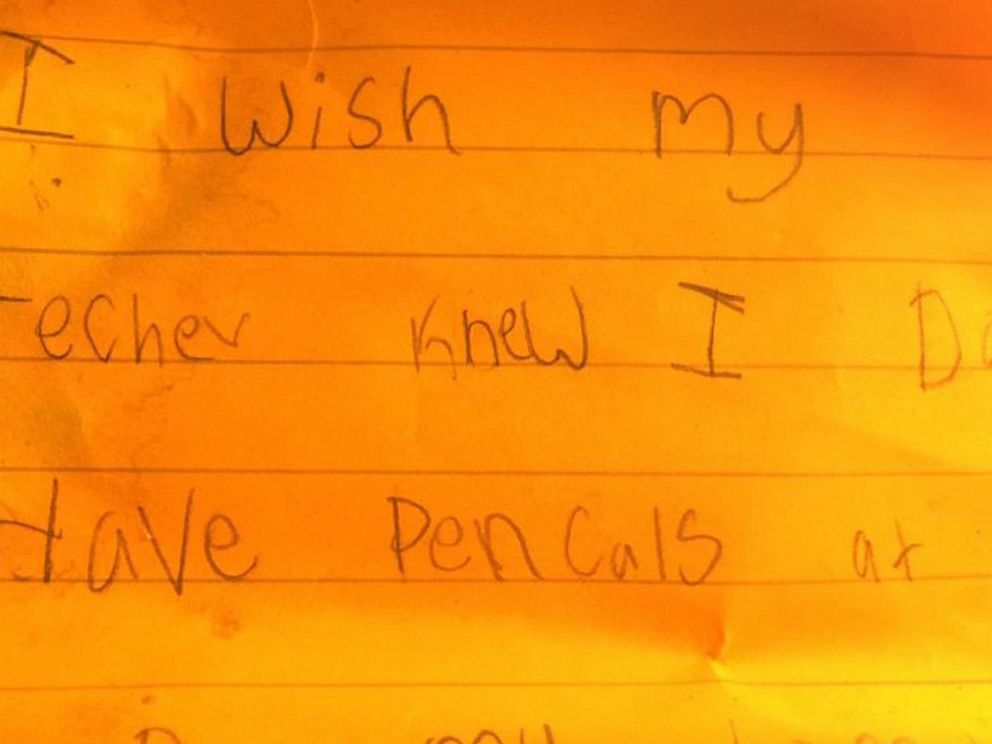 The tweets and photos of notes from other schools came pouring in from around the world.
"I think it caught on so fast because teachers are highly collaborative and freely share and explore resources," Schwartz says. "In the end, all teachers want to support their students, and #iwishmyteacherknew is a simple and powerful way to do that.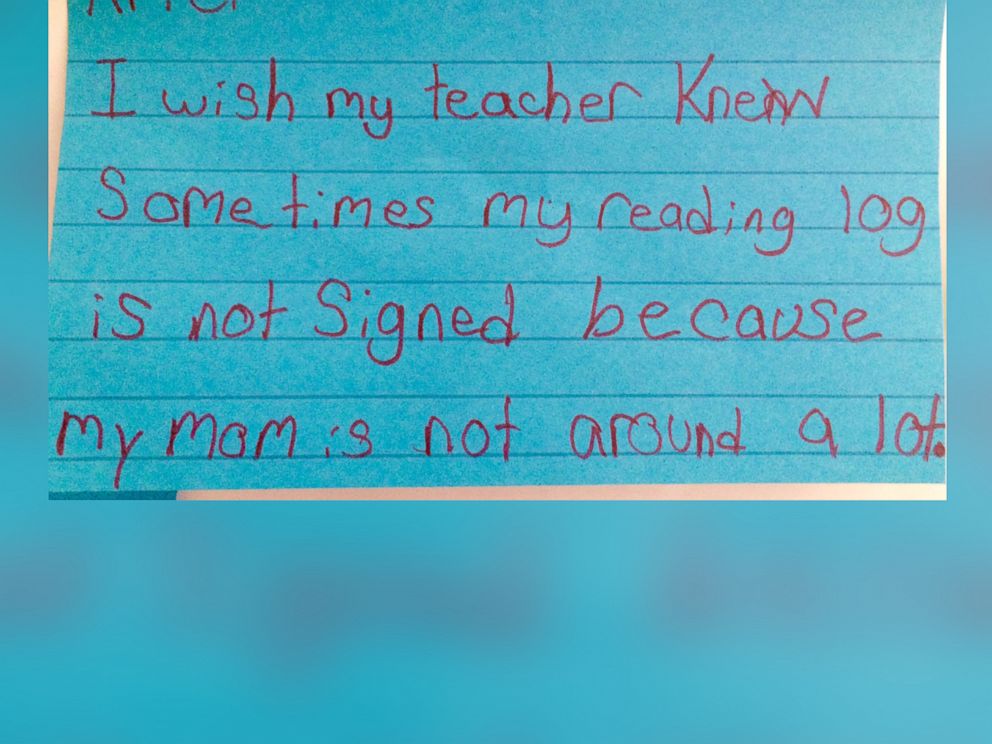 "Building community in my classroom is a major goal of this lesson. After one student shared that she had no one to play with at recess, the rest of the class chimed in and said, 'we got your back.' The next day during recess, I noticed she was playing with a group of girls. Not only can I support my students, but my students can support each other."
Schwartz says she also hopes her lesson can help her connect students and their families with the proper resources they need to live comfortably.