— -- After 22 years together, a homeless couple in Tampa, Florida, finally got their dream wedding -- worth more than $20,000 -- courtesy of their community.
When Evelyn Adams Barlett and David Barlett, who goes by "Rocky", officially wed last Friday, "There wasn't a dry eye in the room."
"It was a Cinderella story," Evelyn, 56, told ABC News. "It was the happiest moment of me and Rocky's life. I was breathless."
Evelyn and Rocky, also 56, exchanged their vows in a quaint chapel at Cross Creek Ranch, an all-inclusive wedding venue that hosts rustic-themed ceremonies and receptions.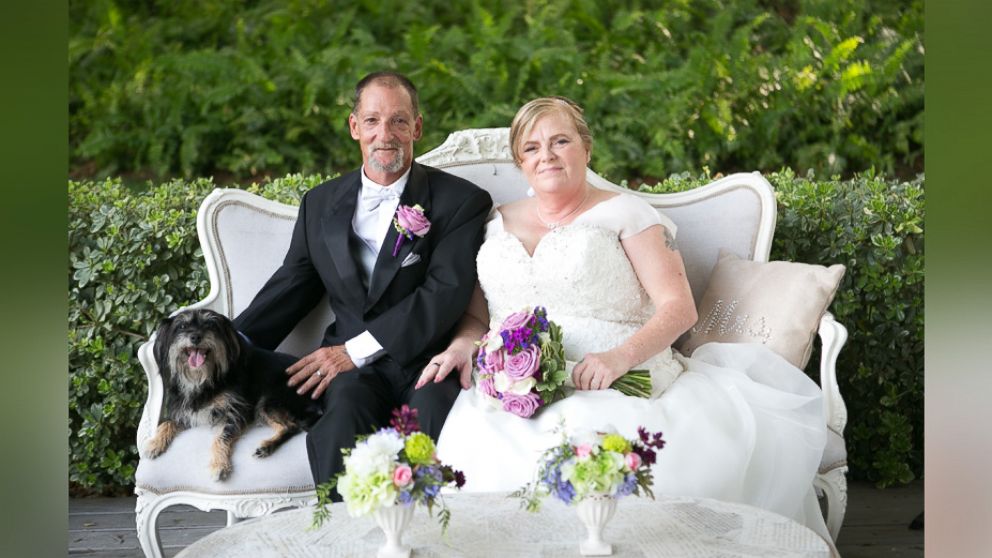 A "big, ole party," complete with dancing, catered food and toasts followed the ceremony, Evelyn said.
The ranch's owner provided the venue to the couple for free after hearing their story on the local news, according to Nancy Spooner, the director of weddings for Cross Creek Ranch.
"We didn't do this all ourselves," Spooner told ABC News. "When we started making calls to caterers, photographers, florists and other vendors -- before we could finish asking them for stuff, they were already ready to donate. They were like, 'You need a cake? You got it!' or 'You need rings? They're on the way.'"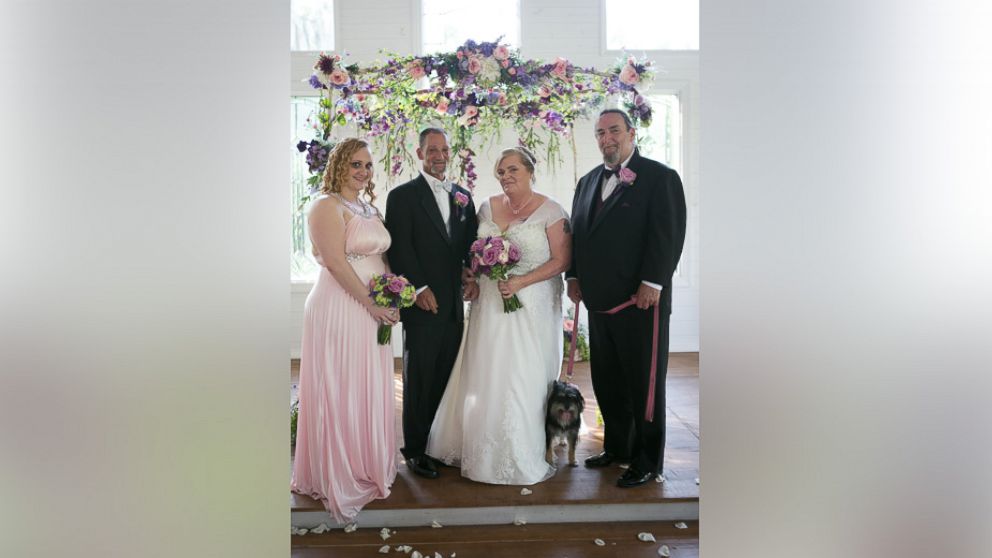 The couple was gifted a wedding dress and tuxedo, a limo and a three-day stay at a local Hilton resort for their honeymoon, Spooner said.
"I was left speechless by the compassion of this community," Spooner said. "But, really, Evelyn and Rocky were as much of a blessing to us as they say we've been to them."
The effort to put together the dream wedding started after the community learned of the couple's love and life story. Officer Daniel McDonald, a homeless liaison officer for the Tampa Police Department, told local news stations and newspapers about the Barletts.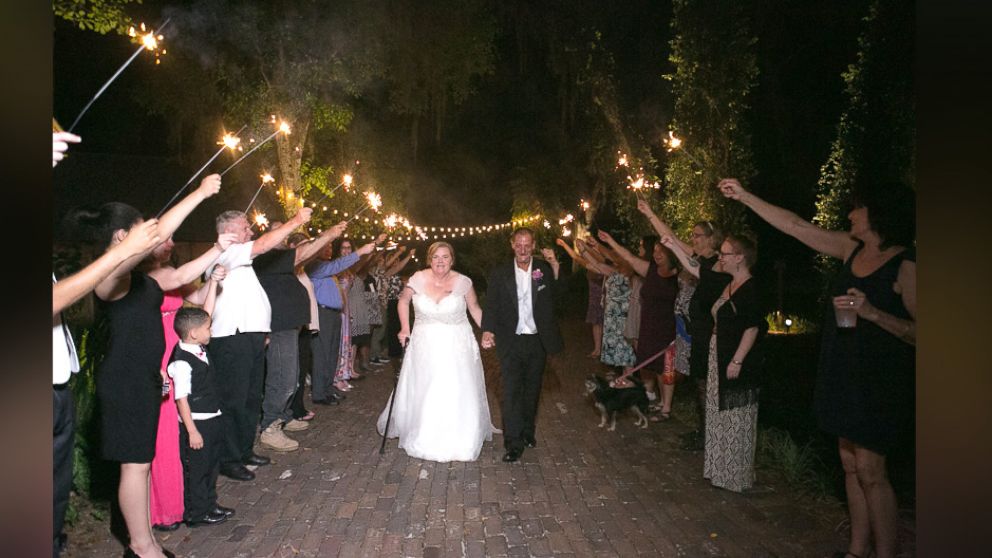 Evelyn and Rocky were originally from Ohio, but after "a few pretty bad spells" they came to Tampa to pursue a job prospect, McDonald said. But the offer fell through and the couple became homeless.
McDonald said that, for the past three years, the couple were "homeless and living out in the woods" in an elaborate, makeshift camp.
"They had tents, a portable toilet, propane stoves, a makeshift shower and whatnot," he said. "Rocky would work odd jobs from time-to-time and they'd collect things as they could from here and there."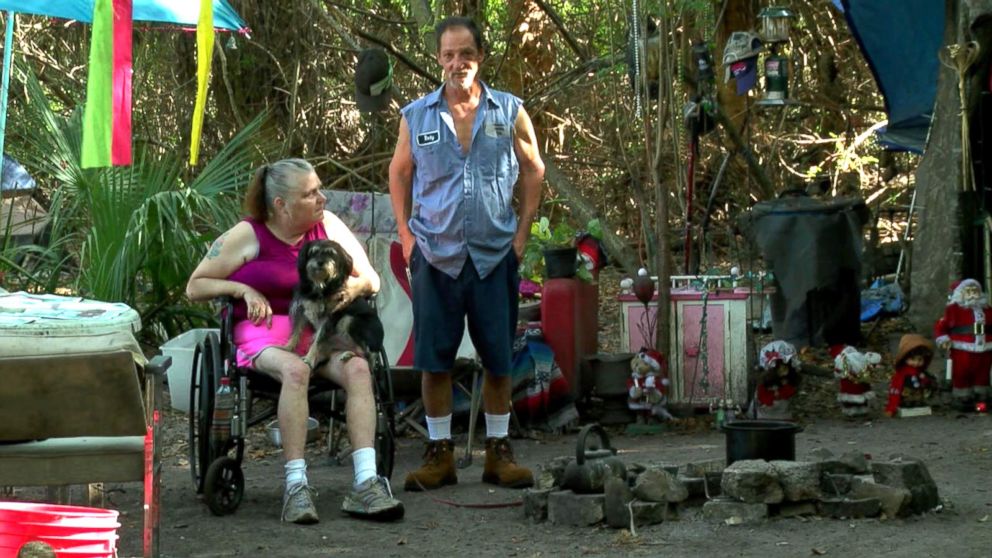 Though the Barletts thought they'd be going back to that camp after the wedding, McDonald said he surprised them with the keys to a new duplex apartment, also free of charge, until the couple can get a reliable source of income.
Evelyn and Rocky moved into their new home this Monday.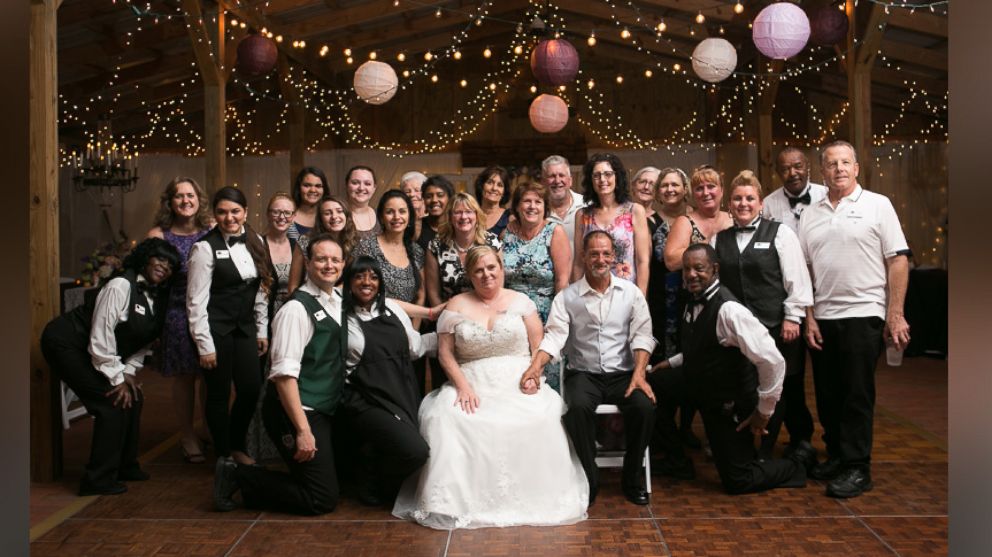 "We literally stayed up till 3 a.m. this morning just looking in amazement at everything we have," Evelyn said. "It's like a mansion. We are so grateful to be able to get this new, fresh start to our lives."