— -- A costume company has removed an outfit depicting German-born diarist Anne Frank, a Jewish victim of the Holocaust, from its website after public outrage.
Ross Walker Smith, a publicist for Fun.com, the parent company of HalloweenCostumes.com, issued a public statement on Twitter this week after the company was criticized over the costume.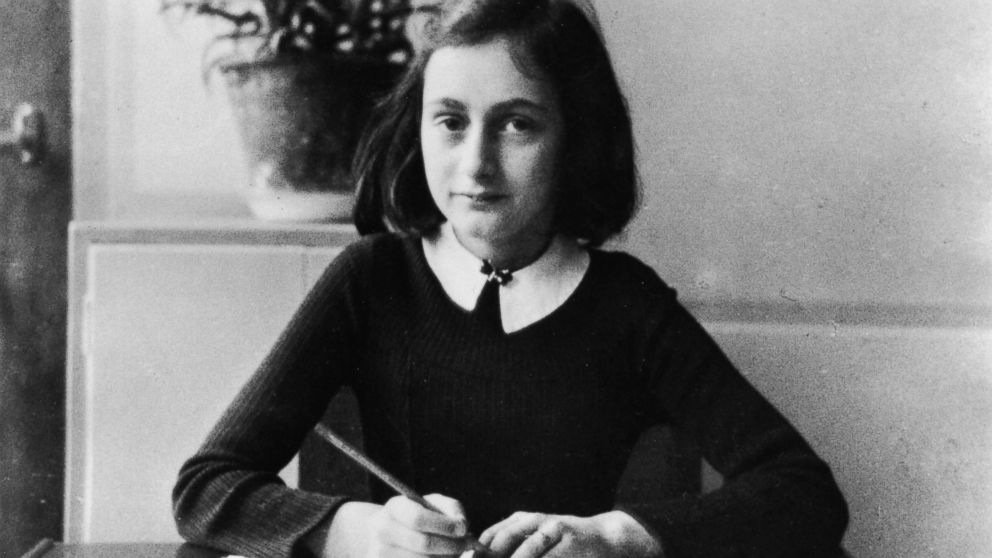 "We sell costumes not only for Halloween, but for many uses outside of the Halloween season, such as school projects and plays," Smith wrote on Twitter. "We offer several types of historically accurate costumes -- from prominent figures to political figures, to television characters."
He continued, "We have passed along the feedback regarding this costume, and it has been removed from the website at this time."
Smith issued the following statement to ABC News on behalf of HalloweenCostumes.com: "We would like to apologize for any offense this has caused. Due to the feedback from our customers and the public, which we take very seriously, we have elected to stop selling this costume immediately. Again, we apologize for this mistake in judgment."
Jonathan A. Greenblatt, the CEO of the Anti-Defamation League, told ABC News in a statement that the organization is glad the Anne Frank costume has been taken down, "but it's hard to believe that anyone thought this was an appropriate costume for Halloween."
"This should never have happened in the first place. It shows we still have a long way to go in terms of educating people about what happened during the Holocaust, and why this unique event in human history should never be trivialized," Greenblatt added. The ADL is a nonprofit, international Jewish organization based in the United States that fights anti-Semitism.
Smith's public statement was tweeted directly to a concerned customer, 32-year-old Rob McDowall of Glasgow, Scotland.
McDowall, a chairperson of the nonprofit organization Welfare Scotland and a member of the Equality Council, wrote in an email to ABC News today that he tweeted Smith on Oct. 15 after he became aware that an Anne Frank costume was being sold on HalloweenCostumes.com.
McDowall said did not agree with the company's decision to sell the costume.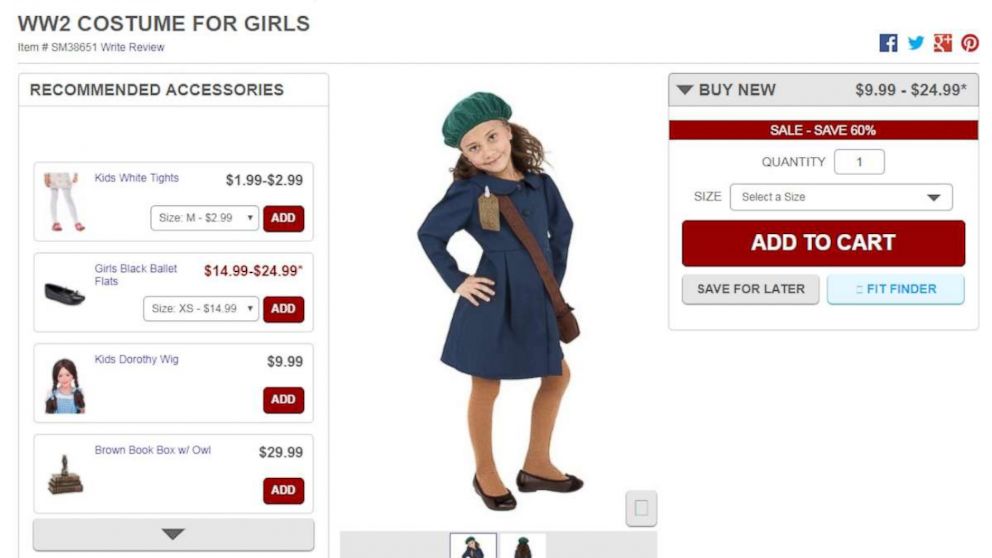 "While there is undoubtedly a market for historically accurate clothing for theatrical productions, we'd be engaging in revisionist history if we allow the company to suggest that the item was for sale for this purpose," he said. "The item was clearly categorized as a Halloween costume and invited buyers to dress up like Anne Frank for Halloween."
McDowall continued, "I welcome the decision to remove the product from sale and I hope the company will explore suitable training for their staff to ensure insulting and insensitive products of this nature aren't made available in the future."
McDowall's brief Twitter exchange with Walker sparked a slew of comments from people who said they were offended by the costume, and others who welcomed the idea of people portraying Anne Frank on Halloween.
One woman wrote that she'd prefer her daughters to dress as someone like Anne Frank rather than as a princess.
"I would rather them admire the bravery of a young girl," she tweeted. "It is not horror but admiration for the girl that should be the conversation."
Another user called the costume "disgustingly crass."
Currently, the Anne Frank costume is no longer listed for sale on HalloweenCostumes.com.
The costume is listed on the Candy Apple Costumes website as "Child's 1940s Girl Costume" and appears to be manufactured by the UK-based company, Smiffys.
Smiffys did not respond to ABC News' request for comment.