— -- Got a spare $133,000? Consider purchasing this entirely edible chocolate bathroom. We're talking a bathtub, toilet, sink, basin and bidet all made of 100 percent Belgian chocolate.
Created as a funny response to the fact that online shoppers looking to buy a new bathroom suite are commonly misspelling the word and searching for bathroom "sweets," Bathrooms.com partnered with British chocolatier Choccywoccydoodah to create this lavish lavatory.
"We decided to answer their search, literally," Bathrooms.com CEO Ian Monk said in a press release. "[It] was initially a bit of fun, but once we realized it was possible to actually make, we decided to buy Bathroomsweets.com and list the product."
Yes, that's right; you can actually order this bathroom and get it shipped worldwide (note: it's not functional). The full suite retails for £80,000, or around $133,000 and clocks in at a whopping 9.4 million calories. If you're feeling a little thrifty, you can also purchase items a la carte, like the toilet for a mere $23,000 and 980,000 calories.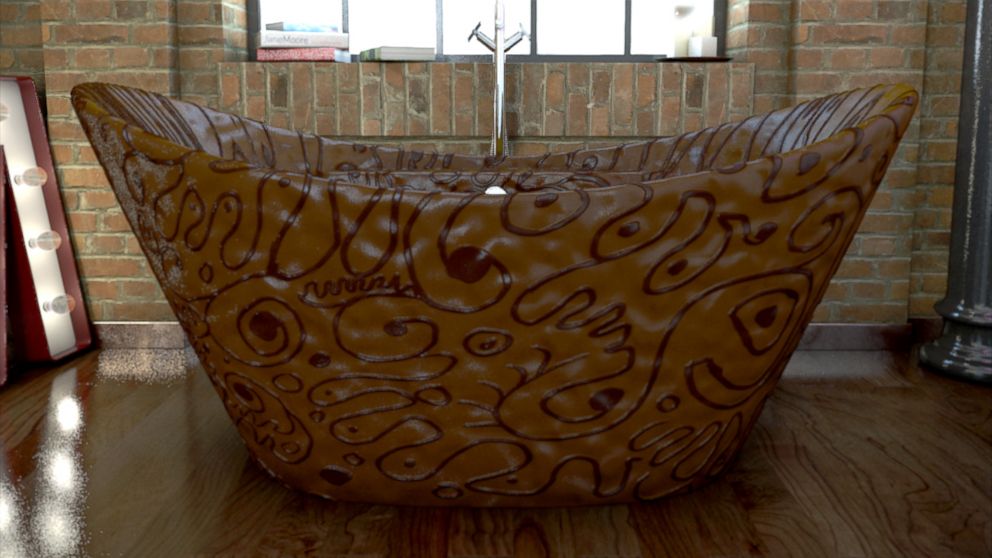 Eighty-eight pounds of chocolate comprise the entire suite, which has a six-month shelf life, and if not eaten, can be kept at room temperature for years.
"We couldn't say no to being involved," a Choccywoccydoodah spokesperson said. "We've made lots of things out of chocolate, but never a bathroom, so this will be a challenge and we look forward to our first order."
Bathroom.com spokesperson Rebecca Lee told ABC News that there have been several inquiries so far, mostly for the bathtub, which, as the centerpiece item, costs around $80,000 and contains nine million calories.