— -- You don't have to be a gourmet chef to host Thanksgiving dinner with these hassle-free options that feature almost everything you need to serve a delicious Turkey Day meal.
With Thanksgiving just a week away, ABC News' Adrienne Bankert enlisted the help of three generations of women in the Grant family to try out some popular prepared meals for those looking to save some time in the kitchen this year.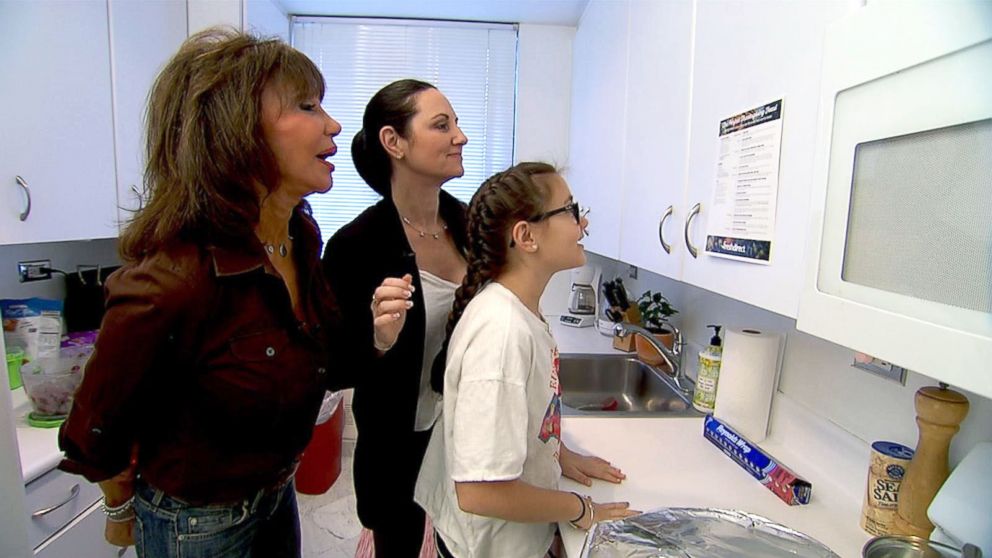 "People don't really want to spend a bunch of time in the week leading up to Thanksgiving just slaving away in the kitchen," Kate Taylor, a food and retail reporter with Business Insider, told ABC News of the appeal of these prepared meals. "Everyone's really, really into convenience right now. And that's kind of changing how we look at Thanksgiving."
Bonnie Grant told ABC News that Thanksgiving "is the most special holiday" for her family and that they had never ordered prepared food for it before.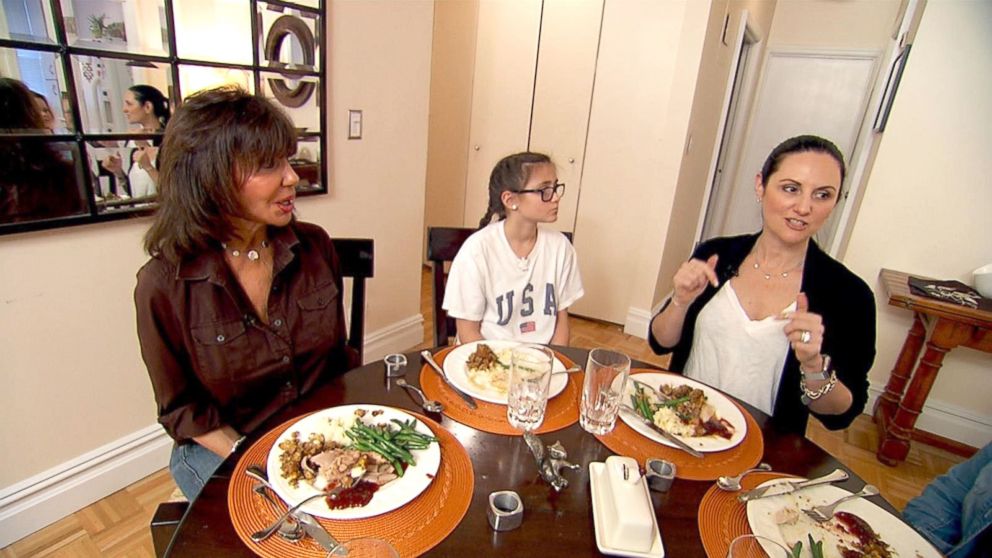 She added that her daughter, Dana Grant, usually makes the turkey. Dana Grant's daughter, Ariana Grant, said that they typically start preparing for the meal at least a week ahead of time, saying, "It's a lot of work."
"GMA" tried out Turkey Day meals from Fresh Direct and Whole Foods, and also gathered together all the elements for a meal from Walmart.
While FreshDirect, the largest online grocery delivery company, and Whole Foods, which is now a part of the retail giant Amazon, sold prepared Thanksgiving meals for eight people as a set, Walmart does not offer a Thanksgiving meal bundle. The store was able to provide, however, mostly ready-made varieties for some of the items on a traditional Thanksgiving menu, with a few exceptions that had to be cooked from scratch at home.
Here is what the Grant family women thought about the prepared meals:
FreshDirect: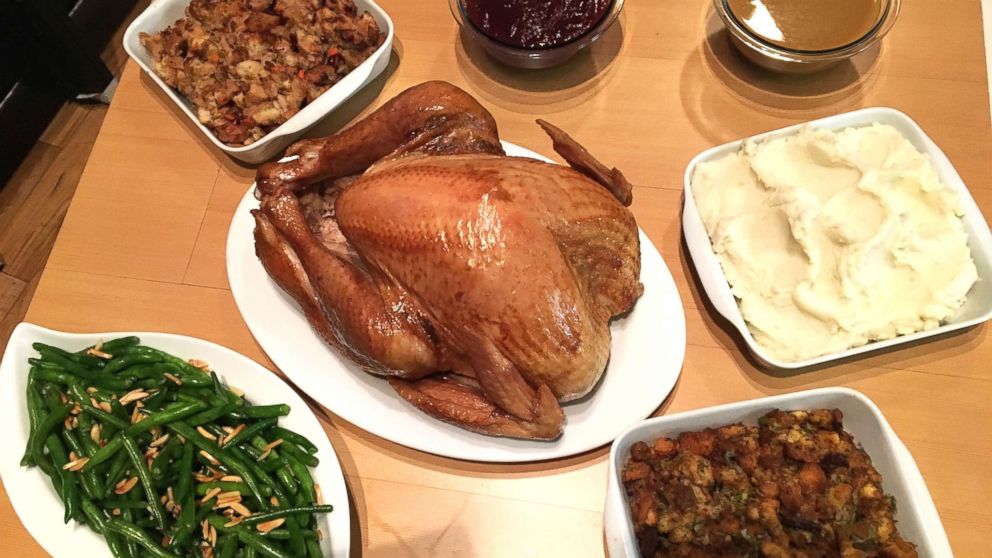 Price: $159, plus a delivery fee (which is about $6 to $8 with a $30 minimum order).
Prep time: 2 hours and 45 minutes.
Whats included: A 12- to 14-pound turkey as the main dish, as well as two kinds of stuffing, gravy, green beans, mashed potatoes and cranberry sauce as sides. The set does not include a dessert or drinks.
Bonnie Grant prepared the turkey in the oven and heated the sides in the microwave. She said that the cook time written on the instructions was accurate.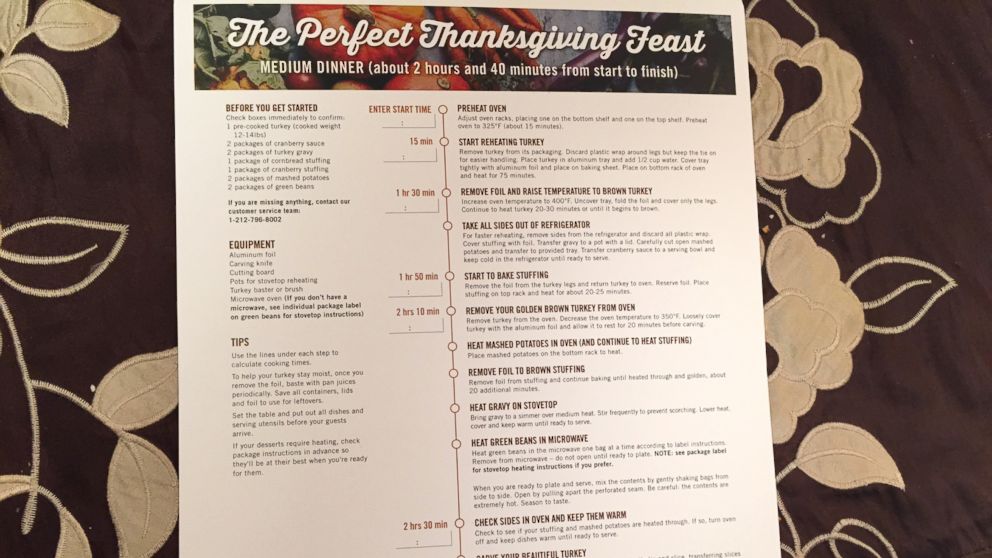 "Look how easy this is," she told ABC News while cooking. "It's fabulous. String beans, microwave."
Ariana added that the meal "looks homemade."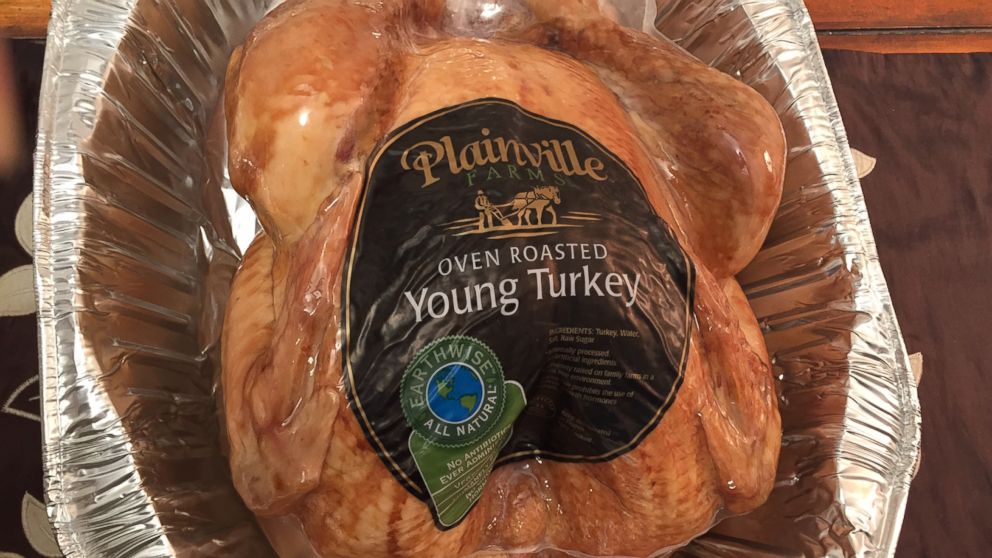 The Grant women all said they thought the meal passed their taste tests.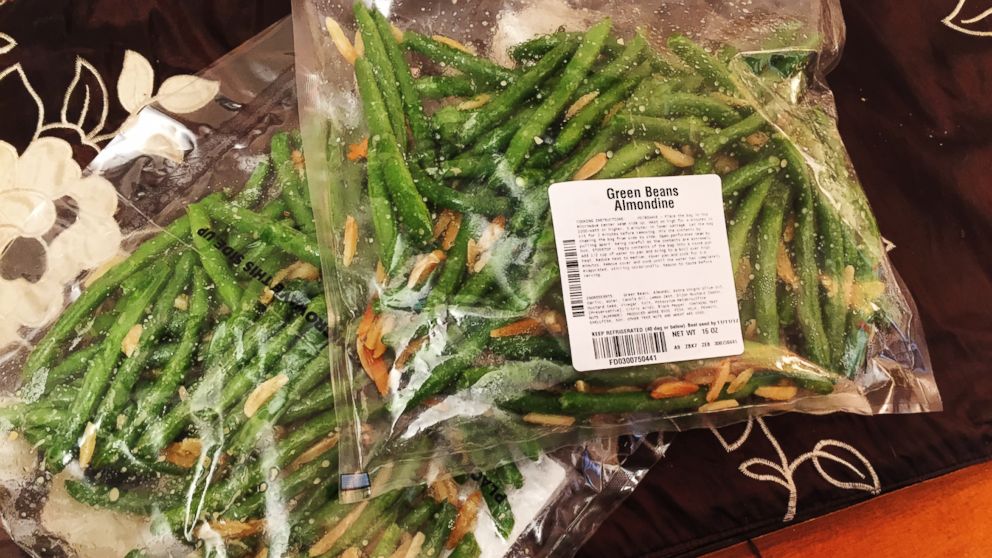 "It was amazing, delicious," Bonnie Grant said. "Turkey's very juicy, very juicy,"
Ariana said her favorite part was the mashed potatoes.
Dana Grant added, "If they sold just the turkey like that, I would buy it every year."
Whole Foods: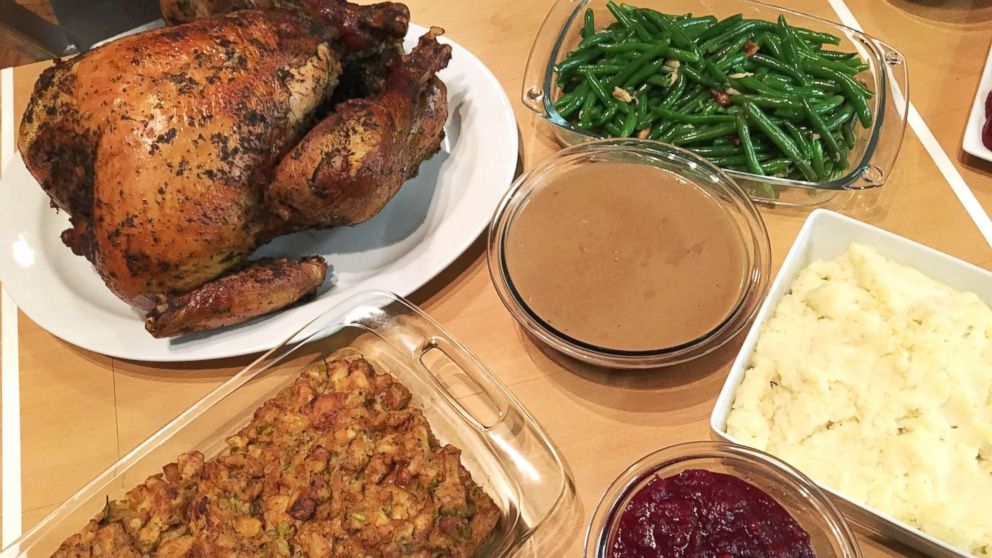 Price: $119.99, you have to pick it up in-store, although some side dishes can be delivered through Amazon Fresh.
Prep Time: 2 hours
Whats included: A 10-pound turkey as the main dish, as well as stuffing, gravy, green beans, mashed potatoes and cranberry sauce as sides. The set does not include a dessert or drinks.
The Grant women said that the cooking time was accurate, and about 40 minutes less than Fresh Direct's prep time.
The three all said they thought the side dishes provided by Whole Foods tasted delicious.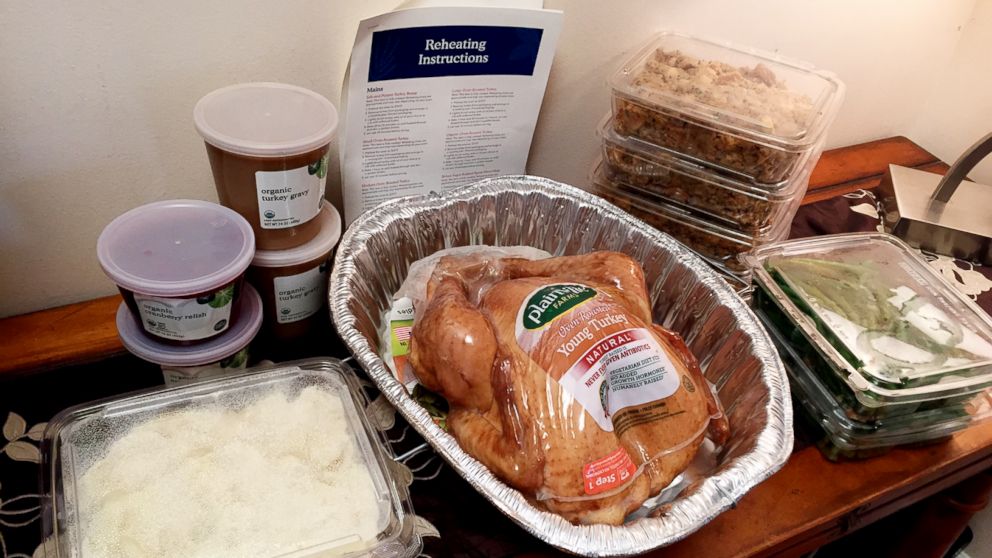 "The gravy's great," Dana Grant said.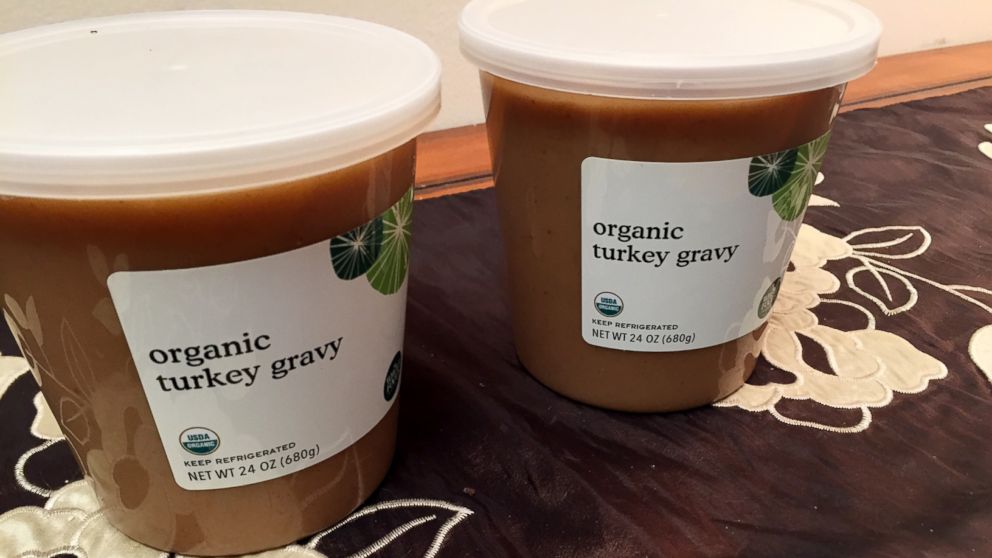 Bonnie Grant added, "The stuffing is moist, more highly seasoned."
"And the cranberry sauce tastes like it could be inside of a cranberry pie," she said.
Bonnie Grant, however, said she thought the turkey from Whole Foods "was a little drier."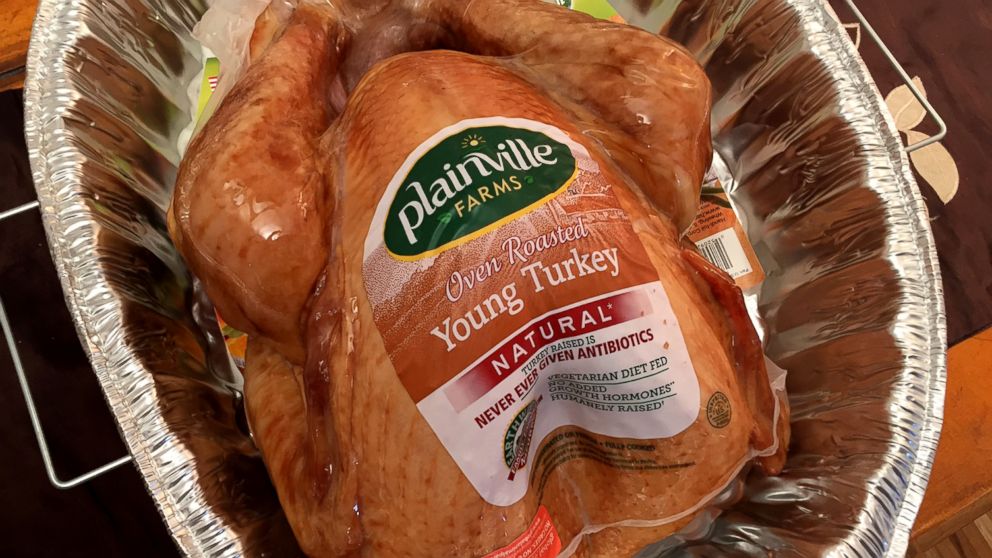 Dana Grant agreed, saying, "I would want the turkey from Fresh Direct and the sides from Whole Foods."
Walmart: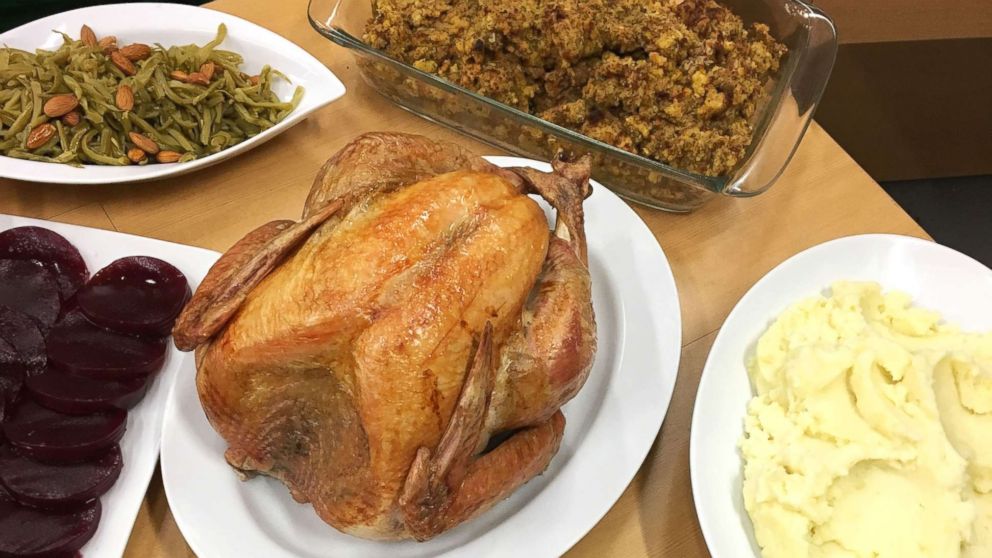 Price: Approximately $44; You have to pick everything up at the store, but you can order ahead and schedule a pickup time through the app, and Walmart will bring your grocery bags directly to your car.
While the Grant family was not able to try out a prepared meal from Walmart, "GMA" set out to see how convenient it was to get a prepared Thanksgiving meal from the largest traditional grocer in the U.S.
While they do not sell a prepared meal as a set, this does give consumers the option of flexibility if they want to substitute out certain sides. For the $44, "GMA" was able to purchase a 15-pound frozen turkey, mashed potatoes, green beans, cranberry sauce, stuffing mix, gravy and almonds.
All of the items, except for the frozen turkey and the stuffing, were available ready-made at Walmart, and the total meal's cost came out to be significantly cheaper.
Overall takeaways:
The Grants told ABC News that they felt both Fresh Direct and Whole Foods' menus provided more than enough food. The meal provided to "GMA" by Whole Foods did include more stuffing and green beans than is normally included, but the Grant family said that even taking that into account, they felt there was still plenty of food for eight people.
Bonnie Grant told ABC News that she thought the meals were a lifesaver. Dana Grant, however, said that ultimately she still prefers the tradition of preparing Thanksgiving dinner "from scratch" and hopes to pass that tradition onto Ariana Grant.
Dana Grant added, however, that she thinks ordering the prepared meals is a great option to get you started, and observed that they can be used as a base to embellish with personal culinary touches.