Some couples plan swanky black-tie affairs or small, intimate gatherings. Ben and Courtney Sikkenga had something slightly cooler in mind.
The couple wed this weekend on an indoor skating rink at the Lakeshore Sports Center in Muskegon, Mich.
The pair has a long history on ice. Eight years ago, Sikkenga, then 13, was introduced to Courtney Benkert at a local rink. The two stayed friends until high school at which point they began dating.
Sikkenga may have proposed on solid ground, but the bride-to-be said that as soon as the two were engaged she began to envision lacing up her skates to tie the knot.
"I have dreamed of this for a long time," she told ABC News.
Kathy Cutter, the manager at Lakeshore Sports Center, said that no one has ever scouted the location for a wedding ceremony before. She termed the unprecedented event "magical" and said she would be open to hosting more receptions at the rink.
"[The Sikkengas] have been part of our hockey family here for as many years as I can recall," Cutter said, explaining that the groom's father is a coach at the rink. "Ben grew up here."
But despite the professional familiarity, Sikkenga said that friends and family were still surprised by the announcement that the wedding would take place at Lakeshore.
"They didn't really know what to say at first," Ben Sikkenga said. "I think they were anxious to see how it would turn out. Obviously, it turned out perfect."
It wasn't just the bride and groom on skates. The entire wedding party was expected to lace up, and guest were invited onto the ice although guests were also given the option of sitting in the bleachers.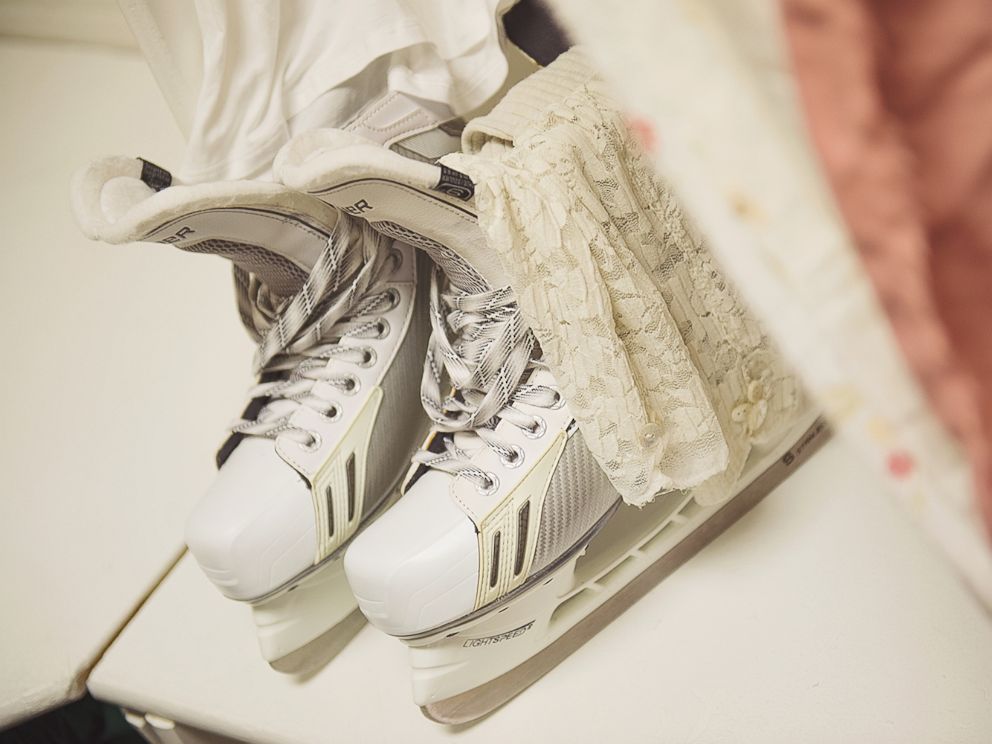 "Our parents were incredible," Courtney Sikkenga added. "They've been so helpful and so supportive every step of the way. We couldn't have done this without them. Ben and I wouldn't know how to love each other without them."
On the day of the event, Sikkenga was especially grateful to her father.
"Everyone gets nervous when they take their first steps on the ice," she admitted. But Courtney Sikkenga said she felt secure alongside her sure-footed father, who accompanied her down the aisle. "It was flawless," she said.
According to the couple, all their friends pitched in to pull it off. Former teammates gamely scuffed up the ice and ushers promised the couple that bridesmaids--including the maid of honor who had never skated before--would not be left stranded in skates.
Once the ceremony concluded, guests gingerly made their way over to a second rink, which had been cleared of ice and festooned in decorations.
"We wanted to [express] this vintage, timeless romance," Sikkenga said. "We just wanted to share our love."