— -- A young New York City couple had a very moving wedding ceremony. Literally: it was on the New York City subway.
Hector Ikraliotis and Tatyana Sandler tied the knot on the local N train between Brooklyn and Manhattan, according to The Daily News.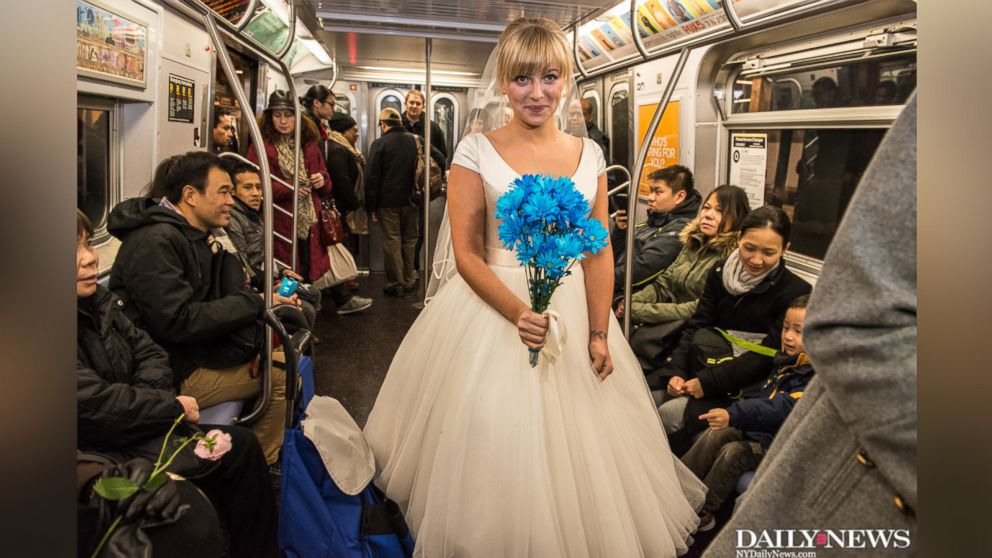 Irakliotis, 26, decorated the inside of the subway car with white ribbons.
His bride, Sandler, 25, got on the train with her maid of honor a few stops later.
They were married by an interfaith chaplain as the train went over the Manhattan Bridge.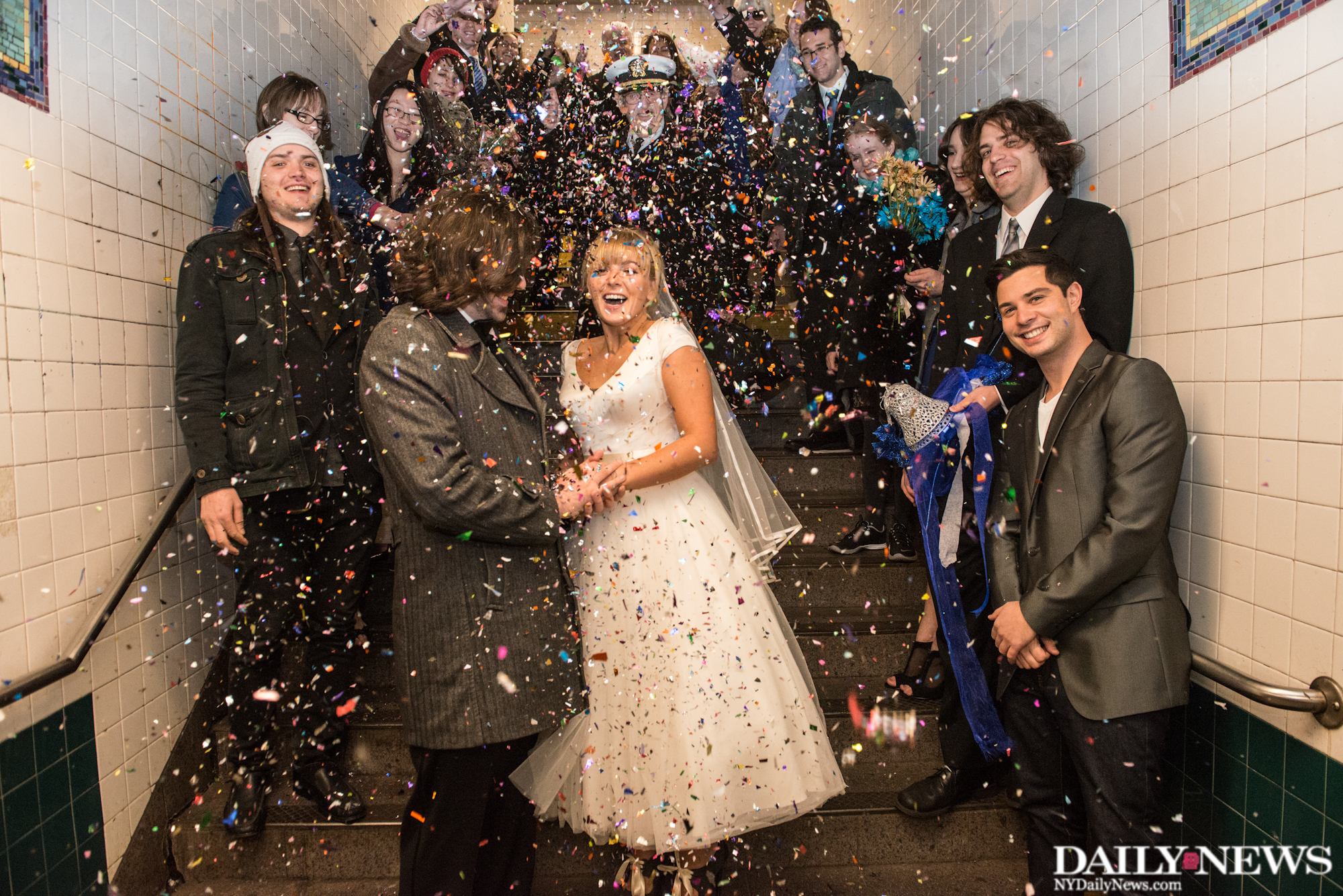 Straphangers, notoriously immune to subway hijinks, applauded as the couple were pronounced husband and wife.
Irakliotis told The Daily News they chose to get married on the subway because they spent much of their relationship on the train.