— -- Ray and Wilma Yoder of Goshen, Indiana, are on a quest to make Cracker Barrel history.
The couple, married for 60 years, are just one visit away from visiting all 645 Cracker Barrel Old Country Store locations in 44 states across the U.S.
"I've not had a bad experience anytime," Ray Yoder, 80, told ABC News. "I've always walked away feeling refreshed."
Yoder began stopping at Cracker Barrel restaurants in the 1960s as he made his way across the U.S. as an RV driver.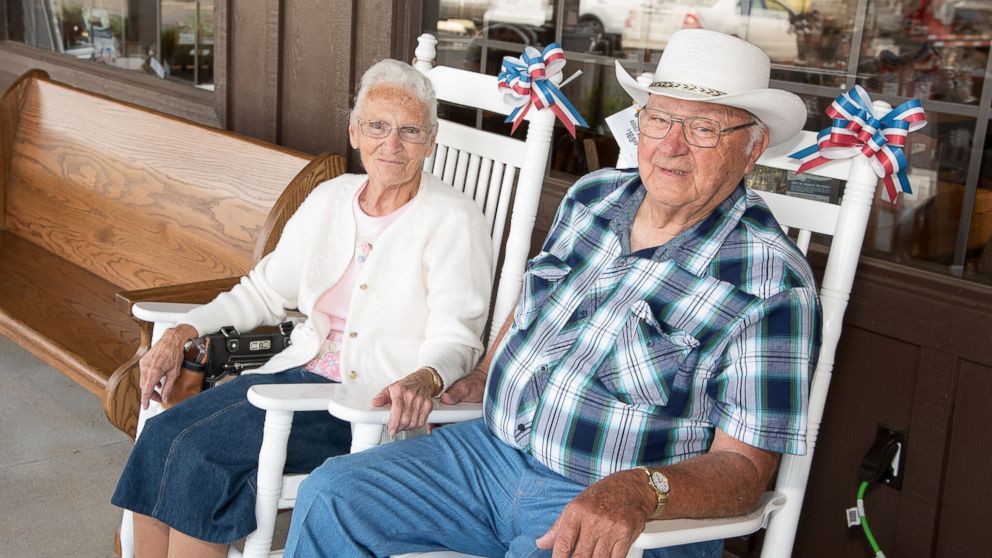 "They were always along the main Interstate so you'd have to have your eyes closed to miss them," he said of the Cracker Barrel chain, known for its omnipresent locations marked by tall signs that dot highways across the country.
He added, "It's nice when you're out there driving that there's a place that can be so much like home when you're away from home."
Wilma Yoder, 81, would join her husband on the cross-country trips and after many years the parents of four children realized they were onto something.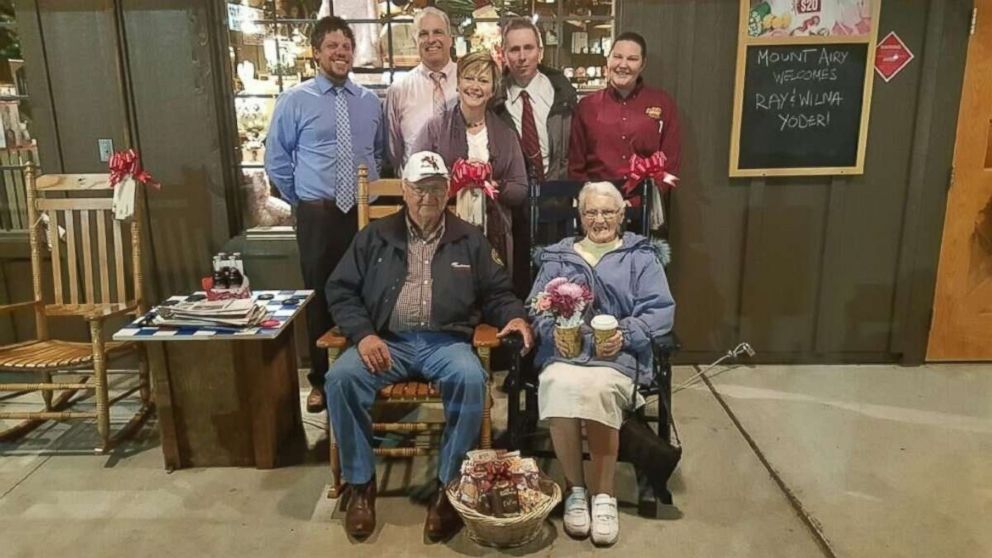 "I didn't keep much records then because I didn't ever think we'd do what we do," Ray Yoder said. "Then we began to take it quite seriously and said, 'Let's see if we can do them all.'"
The Yoders kept track of their visits by taking a map from each restaurant and circling where they had been. As technology progressed, they relied on their children to keep them informed of new store openings posted on Cracker Barrel's website.
Ray Yoder recalled he and his wife once stopped at around 10 Cracker Barrel restaurants in one day on a drive from Orlando to Canada in order to catch up on restaurants along the East Coast.
"We don't drive in the parking lot and say, 'Now we're here,'" he said. "We go in a spend a little of money. We're not rich but we'll buy a coffee to go or a little bit of candy."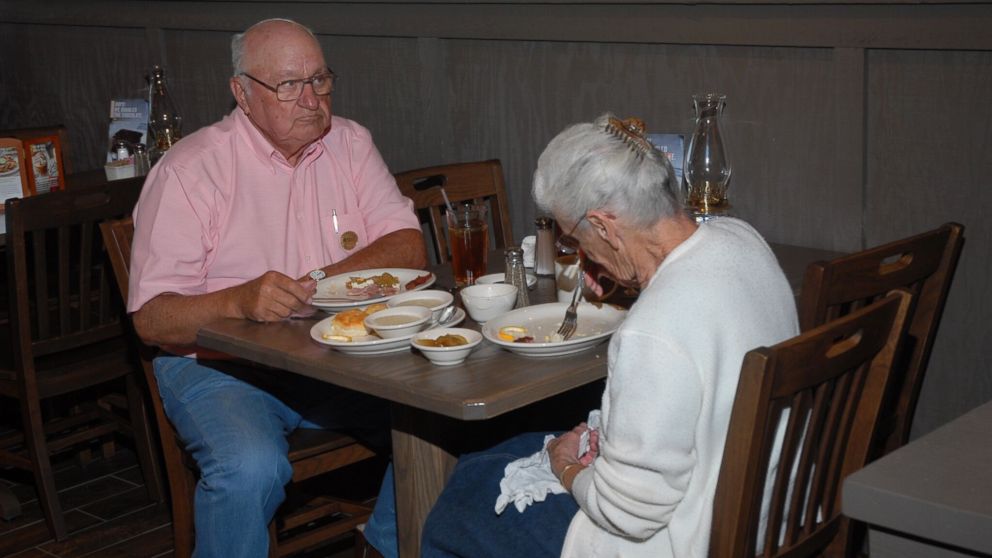 As they crossed Cracker Barrel restaurants off their list, the Yoders became Cracker Barrel celebrities. They are treated as VIPs at restaurant openings and get asked for photos when they stop to dine on their favorite meals, meatloaf and blueberry pancakes.
"We're incredibly proud to be a part of the Yoders' quest to visit all of our locations, which they began 40 years ago," Janella Escobar, the chain's director of corporate communications, told ABC News. "We think of Cracker Barrel as a 'home away from home' for our guests, and the Yoders are certainly a part of our family."
She continued, "Many years ago, we began inviting them to our ribbon cutting ceremonies as we open new locations to help them on their journey. We look forward to seeing them and helping them complete their mission of visiting every Cracker Barrel in the nation!"
The couple plans to visit Portland, Oregon, later this year to eat at the last Cracker Barrel on their list, until the next location opens. Then they will visit that restaurant too.
"For two old people, we're pretty fast moving," Ray Yoder said. "We're still healthy and we enjoy it so we keep doing it."