On paper, Sissy Goodwin cuts a traditionally masculine profile: The 68-year-old Vietnam veteran is married with two children, and teaches power plant technology at Casper College in Wyoming.
But unlike many men in the Cowboy State, Goodwin eschews denim and spurs in favor of puffy sleeves, petticoats and barrettes. The Douglas, Wyoming, native has been openly cross-dressing for almost the entirety of his 46-year marriage to Vickie Goodwin, 66, who says his fashion preferences helped make her a better person.
"It's always hard to say what keeps you together all these years in a relationship," Vickie Goodwin told ABC News. "I chose to stay in a relationship where I was loved and I loved him. ... We're both very different from the people we were when we got married."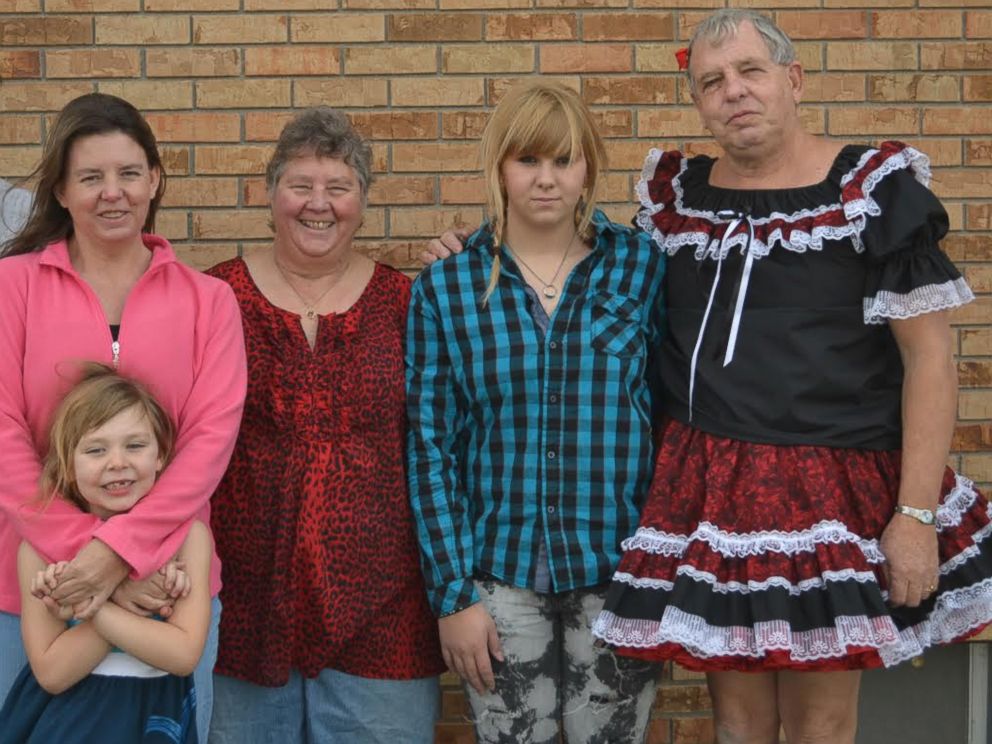 Sissy Goodwin -- whose given name is Larry but who chose to be called Sissy years ago after the word was repeatedly flung in his direction as an insult -- first confided in Vickie Goodwin about his cross-dressing while the couple was engaged.
"I didn't know how she would react, but I knew we were falling in love with each other and you have to be fair to the person you love," he said.
She seemed relatively unfazed.
"I don't remember being shocked," she said. "Surprised, maybe a little, but not shocked. At the time, and because he had always dressed as a man up until that point, I didn't think it was a big deal if he wanted to wear a nightgown to bed or women's underwear. I loved this person. I suppose I hadn't realized that it was going to become his everyday mode of dress at that time, but then neither did he."
But posturing as a "macho, masculine" type on the outside while feeling more comfortable in frills on the inside increasingly troubled Sissy Goodwin, who eventually told his wife that he wanted to wear women's clothes outside of the home on a day-to-day basis.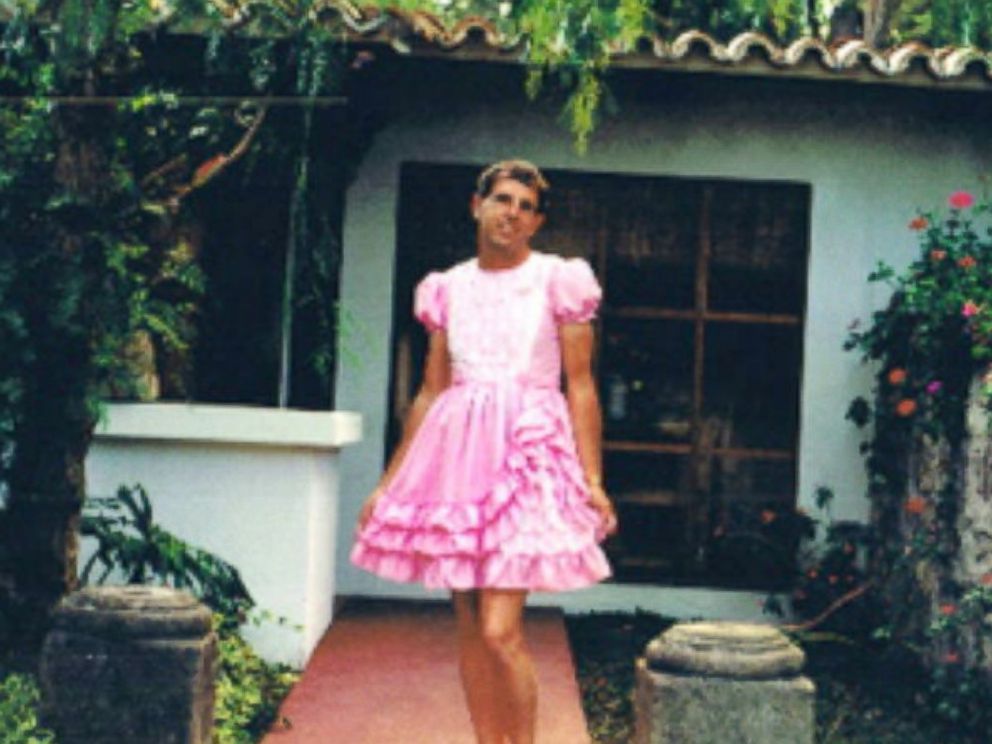 "In the beginning, I had challenges with it," she said. "I didn't understand it and people looked, and I was young and I cared a lot about what people thought. So I asked him not to wear it in public for a while. ... But at some point, I realized it didn't matter what other people thought, and most people wouldn't say anything, anyway. Most people aren't rude and obnoxious."
Still, the couple has confronted discrimination over the years.
"I've been assaulted a number of times, and called queer or f***** or other derogatory terms," Sissy told ABC News. "My neighbor punched me in my face and tried to kick my teeth in. But I'm not one to run away from a fight. Everyone who knows me knows that."
Vickie Goodwin stood by her husband, but described difficult times.
"It was really hard for me because I loved him and I didn't want people saying and doing things to him," she said. "I didn't want him hurt and I didn't want those things to happen. I would get angry at the whole thing, that people could be so hateful."
The couple's children were also subjected to occasional prejudices.
"I know it created significant problems for my son," Sissy said. "He was born and raised in Douglas, so they had a support group and all their friends knew me. But still it's a small community and he got teased and got in a lot of fights."
Sissy Goodwin, whose first remembrance of wearing female clothing was around the age of 5, said he was subjected to humiliation as a child, himself.
"I knew I had to keep it a secret," he said. "But [my parents] caught me a couple of times and I knew as I got older there would be some serious consequences. I remember one Thanksgiving my mom pulled out my panties from my Levi's and said, 'Oh, I see you're still wearing your sister's panties,' to humiliate me in front of my family members. ... She'd never address me personally about it, only mention it in front of others to embarrass me."
But as the years have passed, the couple has noticed a shift, especially when it comes to younger generations.
"I don't know if I'm being tolerated or being accepted, but most young people really don't seem to care what I wear," he said. "Some of my female students make me jewelry and I even had one lady come in to class come in and tell me, 'I'm so glad you're my teacher. I'm so tired of these cookie-cutter cowboys.'"
He has also found an unlikely champion in his octogenarian neighbor.
"My neighbor is in her 80s and a retired ranch lady, and she makes me skirts and blouses all the time and she makes sure they're matching," he said. "She's my best dressing adviser."
The positive experiences are what buoy he and his wife to continue living their lives proudly.
"In Wyoming, we don't have a lot of diversity here, so anything different here really stands out," he said. "It elicits public comment and a dialogue. What does it mean to be a man? To be human? To be free? We champion ourselves living in a free society but we're really not because we're expected to behave and act and dress in certain ways. ... I would urge people to step back and not judge others by their appearance. Please don't hate anybody because of something you see. It's a shallow, immature and an ignorant way to live. We are all educators and students in life."