— -- Well, you've got to give him credit for trying.
After dressing his newborn son, one U.K. dad was so jazzed about the "new" baby clothes on the market, he told his wife "we should buy this design in the future."
Except, well. This.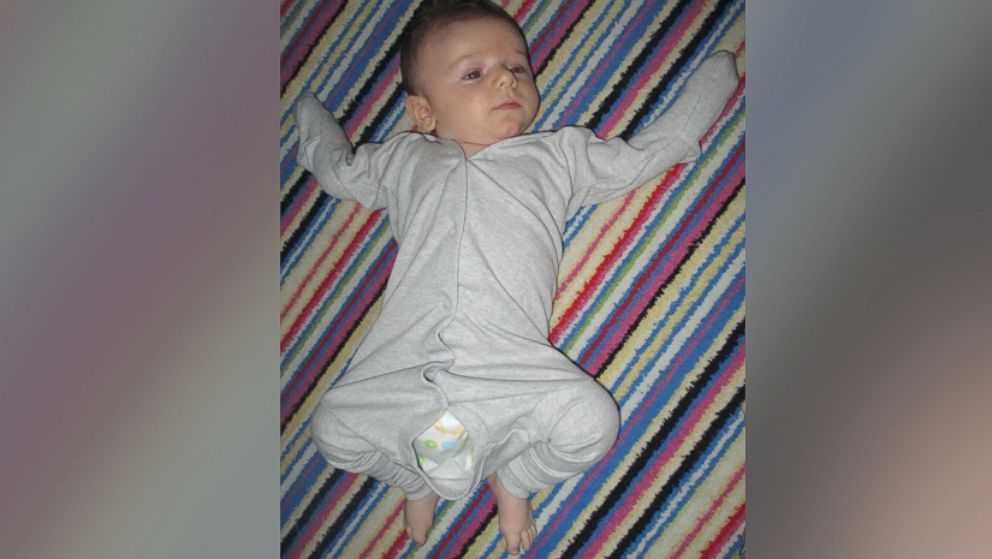 Gemma Davies, little Lenny Valentine's mom and wife of Nicolas, told ABC News, "We had just a few days prior to this [the photo] purchased a pack of three babygrows from our local supermarket, so I undone the packaging and handed one over to Nick before I headed upstairs for my bath. I came downstairs to find little Lenny dressed like this!"
Dad was especially impressed with the outfit's "added scratch mitts" and "easy access for nappy changing."
Davies said, "He was so serious and completely oblivious about his comical babygrow fashion faux pas of actually putting it on him upside down. He was looking at me all puzzled as I was laughing so much whilst thinking that Lenny resembled a little roast chicken."
But don't think Nicholas is some bumbling dad stereotype. He's far from it, Davies said.
"He works long hours in his full time job and on returning home, continues renovation works to our house until the early hours of the morning. He always has plenty of time for our three children and for my eldest son Ellis who is 15, from my previous relationship. He is a real fun dad who is patient and kind.
"Nick often dresses Lenny before he heads off to work in the morning but as Lenny always wears either jeans, trousers or shorts along with a shirt or t-shirt during the day, Nick manages these outfit combinations without a hiccup! However, whilst Nick reads Bunnie and Abrey their bedtime story, I am the one who gets Lenny ready for bed after his bath which is the only time he wears a babygrow. On this particular occasion I think it is safe to say Nick just didn't quite master it."