— -- A Georgia police officer made an unexpected delivery Wednesday after being flagged down during a routine traffic stop.
Letoya and Kevin Williams of Douglasville, Georgia, stopped Officer Candace Tongate and asked her to help deliver their baby roadside.
Letoya Williams, 31, had gone into labor after returning home from a family barbecue the night of July 4. Soon after, she and her husband were driving to the hospital when the baby began to crown.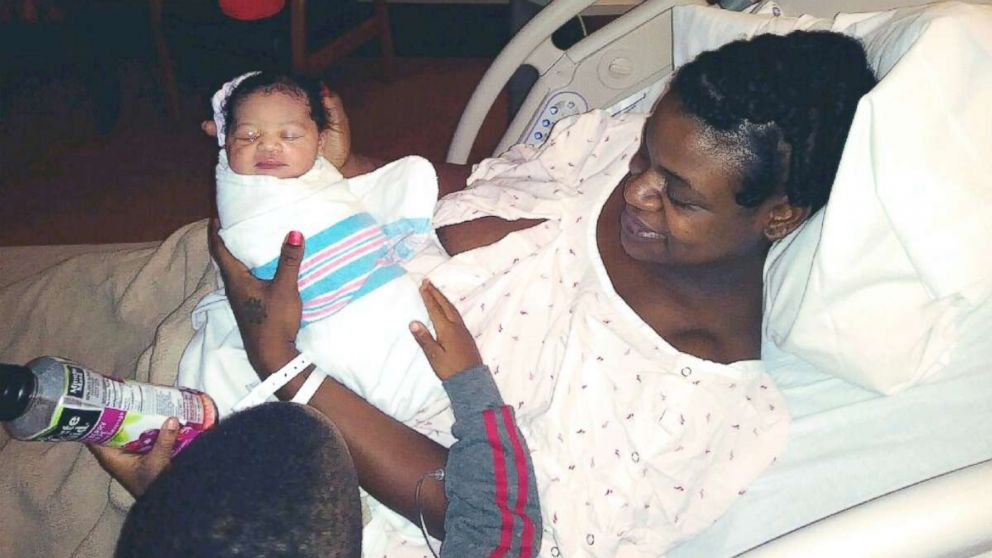 "I told my husband, 'We needed to find a police officer because we are going to need an escort to the hospital. I'm not going to make it.'" Letoya Williams told ABC News today. "Finally we saw blue lights on top of a car."
Tongate of the Douglasville Police Department was in the middle of a traffic stop when she was approached by Kevin Williams. Tongate had pulled over another driver who made an illegal U-turn, but let that driver go to assist the Williams in the birth of their child, according to Brad Stafford, administrative captain and PIO.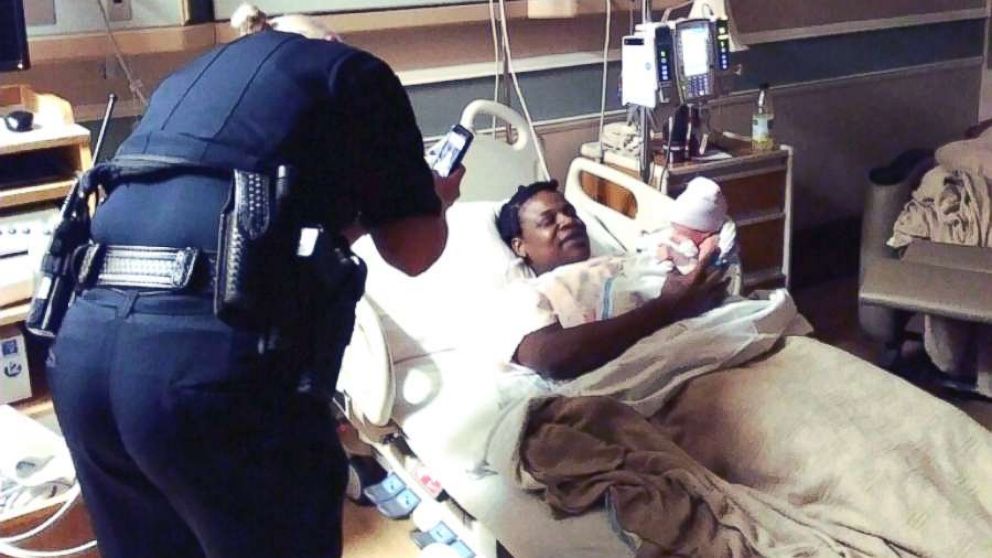 "Her statement to me was that they didn't have a whole lot of time to get nervous or scared about what was happeneing," Stafford told ABC News of Tongate. "[She said] 'It's not something we do every day, but it happened quickly.'"
With the help of the dispatch and a sergeant who arrived on scene, Tongate walked Letoya Williams through the delivery -- a first for her as a police officer, Stafford said.
"She said, 'This is your third one. You know what to do. Go ahead and push if you feel like it,'" Letoya Williams recalled. "As she encouraged me to push, the baby was out and she literally caught the baby in her hand. She doesn't have any kids of herself and she had never done this. I would've never expected that."
Rylie Williams was born July 5, weighing in at 6 pounds, 14 ounces.
Tongate visited the newborn at the hospital, where the proud parents expressed their gratitude.
"She said she will never forget this for the rest of her career, for the rest of her life," Letoya Williams said. "I dont know how many times I thanked her because we wouldn't have made it."
Rylie joins big brothers Eli, 6, and Ethan, 4.