June 19, 2014— -- This dad's got just four rules for those who'd dare to date his daughter. And in case anyone's confused, they're printed right on his T-shirt.
The photo, posted to Tumblr over the weekend and quickly making the social media rounds, is pretty straightforward:
1. I don't make the rules
2. You don't make the rules
3. She makes the rules
4. Her body, her rules
"Feminist Father," as the shirt is signed, is the dad of Kristine Speare, who originally posted the photo to her Tumblr account with the caption "Happy Father's Day." His feminist streak has clearly extended to his daughter, who describes herself on Twitter as a "feminist, coffee addict, book lover."
The Internet (mostly) approves. The post has received more than 195,000 Tumblr notes.
For dads who consider themselves decidedly less "feminist," here's a shirt for you (wearer unknown).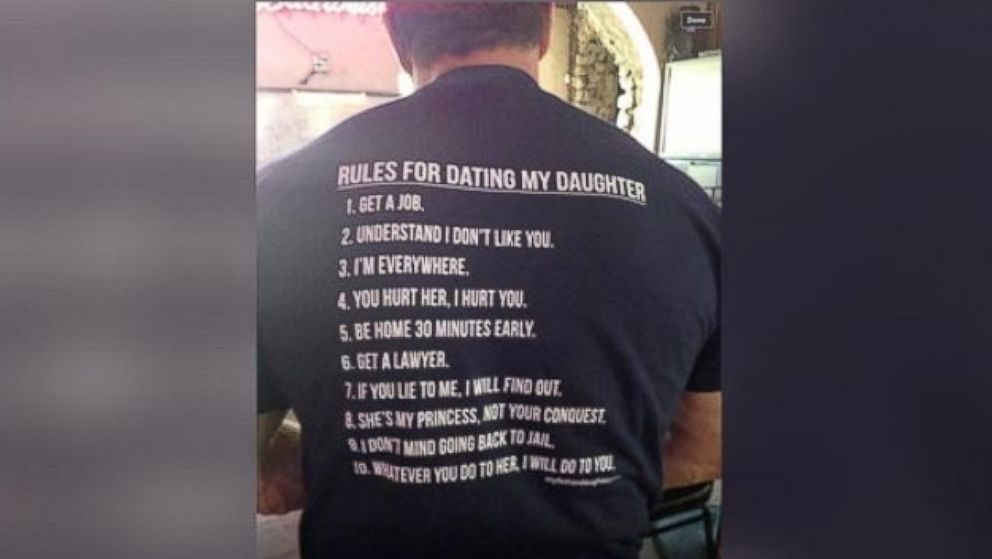 Dads, what are your rules for dating your daughter?