— -- A birth mother and her daughter were reunited for the first time since being separated 52 years ago.
Donna Pavey of Kingsland, Texas, had given her daughter Sharon Glidden up for adoption in 1965. Glidden, now 52, and Pavey embraced in an emotional reunion Friday -- just two days after Glidden learned she was adopted.
"It feels like I lived my whole life for that moment," Glidden told ABC News of meeting her mom. "It was just beyond anything I could hope to dream for because I never felt like I belonged but here, it was immediate. I'm not letting any of them go."
Glidden, a resident of Henryetta, Oklahoma, said her grandparents forced Pavey, then 18, to give her daughter up in Miami, Florida, because they thought she was too young to have a child.
But the young mother never forgot her baby.
"From the time I conceived her, I wanted her," said Pavey, now 70. "I prayed and prayed and as soon as I saw [pictures of] the adopted mother I said, 'Thank you, Lord, for taking care of my baby.'"
Glidden was adopted by loving parents Theodore Hotaling and Edna Gallo. Glidden, a hospice nurse, cared for both her father and mother until their deaths in 2007 and 2011.
Her parents never told Glidden that she was adopted, she said.
"My adopted parents made their whole life mission to make me feel like I was loved," Glidden added. "I was a happy kid and I just accepted what they told me."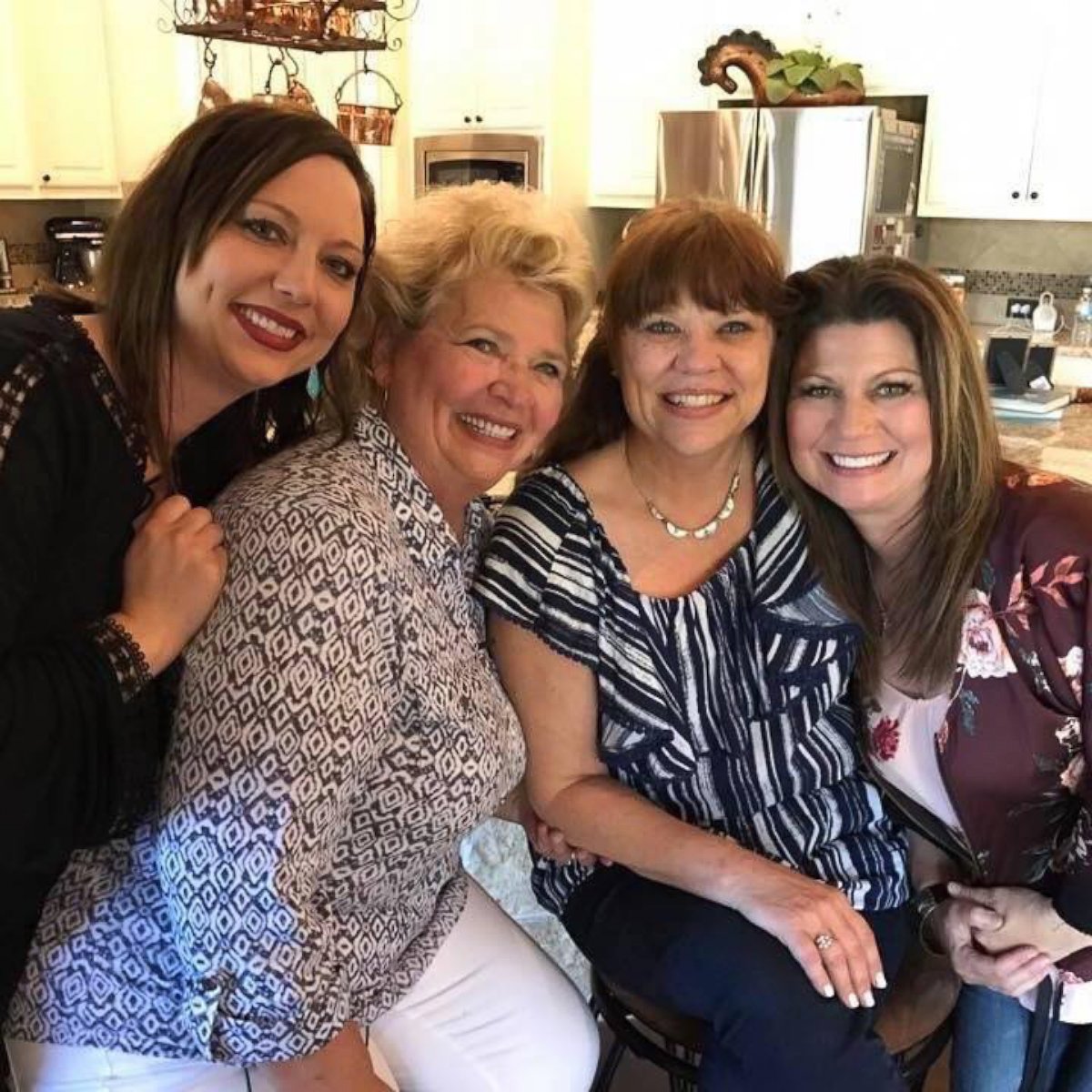 Glidden married and had two children of her own. Because she never had a "big family," Glidden decided to do investigate her roots on the genealogy website Ancestry.com, she said.
Glidden's DNA matched her to a paternal sister and then to her mother, Donna Pavey, who had married and had other children in Texas.
"I called my aunt in New York, I didn't even get half the sentence out and she said, 'Yes honey, you were adopted," she added.
Glidden found Pavey on Facebook before making the six-hour drive to Kingsland, Texas, to meet her.
On May 5, the pair were reunited at Pavey's home in Texas. ABC News affiliate KVUE in Texas captured the moment on video.
"I couldn't let her go," Pavey said of her daughter. "She was so beautiful."
Donna Shaw, 36, one of Pavey's other daughters, said finding her sister was the void her mother needed to fill.
"My mom was a great mom, but it was almost like something was missing with her," Shaw of Verint, Texas, told ABC News. "It was like this indescribable sadness that was always there. When Sharon came into this picture, it was like this instant healing."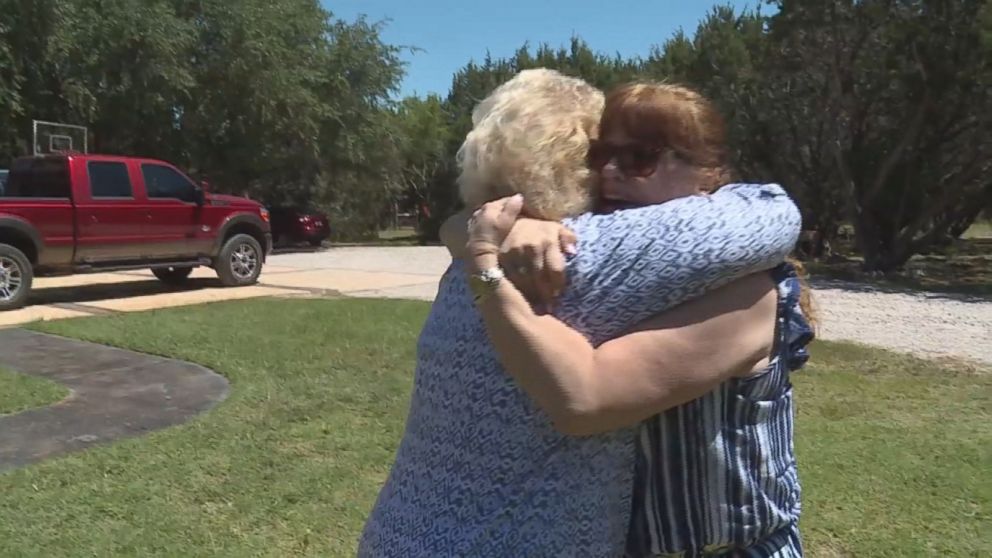 Glidden said she hopes to move Pavey closer to her home in Oklahoma.
For Mother's Day, the women will celebrate at Pavey's daughter Deanna's home in Texas.
Pavey has met her grandson, and is now looking forward to meeting her granddaughter and great-grandkids, she said.
"I'll have a whole heart for the first time in my life," Pavey added.