— -- When you bite into a KIND bar, it seems so simple. Just some nuts, honey, seeds and maybe a little coconut or other flavor. What you don't know is that 16 months of testing and research went into that one bite.
And there's one woman chiefly behind that process with the auspicious title of "food scientist." Tina Yang, KIND's senior food scientist, is one of the people responsible for conceiving, researching and testing new products, and she's got the degrees to back it up. With a food science degree from University of California Davis and a culinary arts degree from California Culinary Academy in San Francisco, Yang has the chops to make sure products both taste good and perform well.
"The combination culinary arts training allows me to stay abreast of culinary trends and people's ever-changing palates, and the food science gives me the critical-thinking skills necessary to bring food concepts from the test kitchen to retail stores," Yang told ABC News.
Yang has to approach products from not only a flavor perspective, but from an execution one as well.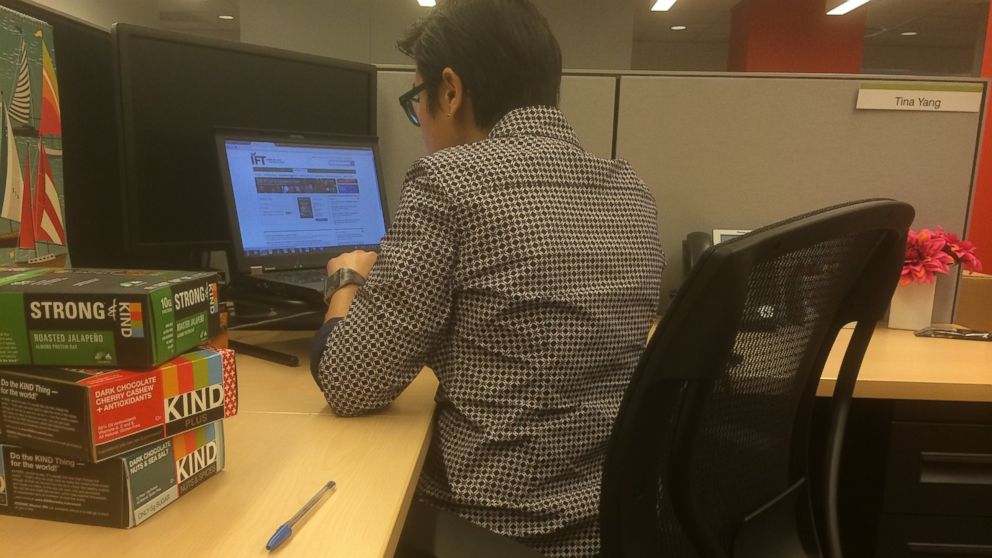 "We try to use honey and stay away from processed sugar. That in itself is a challenge from a food scientist perspective. Honey loves water, and when you put a nut in honey, it will gradually become very, very sticky because the honey over time is actually absorbing the moisture from the air. So when I'm formulating I have to be at the same time very aware of KIND's clear packaging, because if I put too much or too little honey, it might become very sticky, and then through the packaging you can see the honey dripping out and that's definitely not the finished product we want to deliver to our customers," she said. "It's a push and pull when I develop the products, because at the same time I would love to use very much or very little of certain ingredients, but at the same time I really need to make sure I deliver the flavor at the end of the day."
Yang spends her days recipe testing, conducting tastings and she said up to 20 percent of her time can go toward making sure the company's ingredient suppliers are non-GMO and gluten free.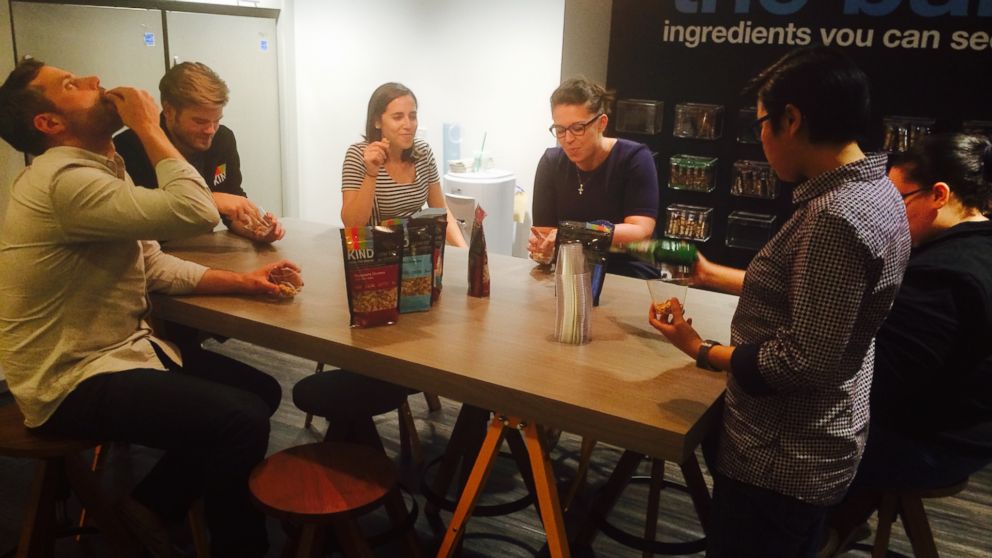 "Our caramel supplier could be sending us a different flavor they think delivers even more caramel. So I would set up a station for testing. I would drizzle the bar [with the new caramel] and actually package them away. I want the freshly prepared bar to sit overnight and have 24 hours of resting time before I want to involve the team members to taste the bar so the flavors stabilize a little bit to be a more objective tasting versus just eating right away," she said. "A lot of time is spent on evaluating ingredients and tracking down documentation to make sure suppliers are accurate and up to date."
At the end of the day, despite cooking for sometimes hours on end, Yang goes home to make herself dinner.
"Tonight it's salmon. I love preparing food and cooking is really relaxing for me," she said. "I really enjoy watching people eat and have conversation over food. I get a lot of enjoyment out of that."
To get a taste of Yang's cooking, try her recipes for Banana Nut & Cocoa Yogurt Discs and Cinnamon Oat & Peach Yogurt Discs.