— -- A baby deer photobombed an infant's shoot two weeks ago and the experience was "very magical" according to the photographer.
"I think it made it a great work of art," photographer Megan Rion of Lake Charles, La., told ABC News. "It's gotten way bigger than I thought it would be. In the first 24 hours it had already gone viral."
Rion, owner of Imagine That Photography by Megan Rion, said it was on Oct. 20 when she was shooting 1-month-old Connor's autumn-themed photography session in Sam Houston Jones State Park in Louisiana.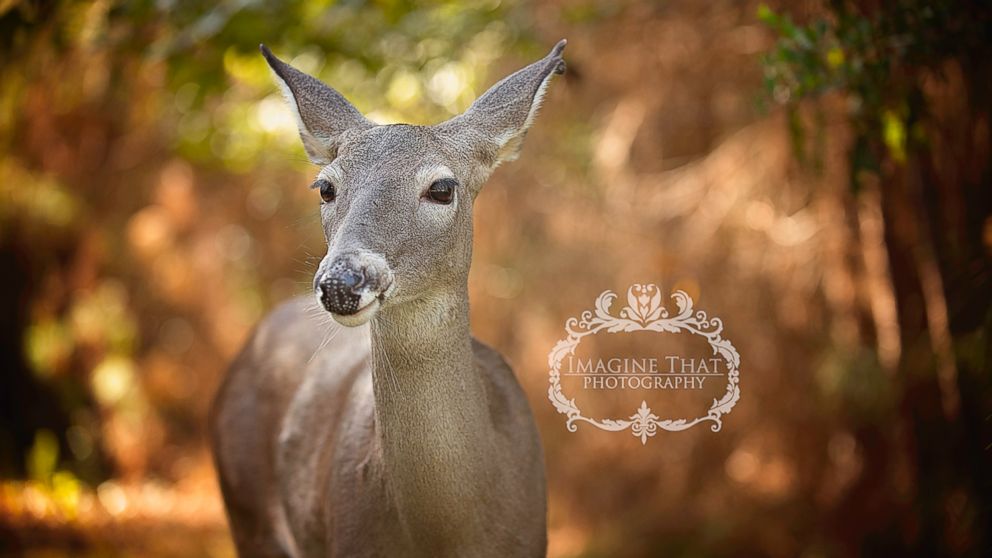 While snapping away, Rion said Maggie, a rescue fawn who has made several appearances in her sessions, emerged from the woods and photobombed the shoot.
"We've seen her in about five different photo shoots," Rion said. "I didn't even know she was going to show up at the spot where I like to take pictures at."
Rion said she plans on returning to the same spot for future sessions in hopes that Maggie the deer will return.
Connor is the son of Tiffany and Scott Rogers of Lake Charles, La.
Tiffany Rogers said the photos were a surprise gift to her husband to mark Connor's one month birthday.