Denny's New Extravagant $300 Breakfast Special Comes with Champagne
Enjoy rare champagne at the new Manhattan Denny's with your bacon and eggs.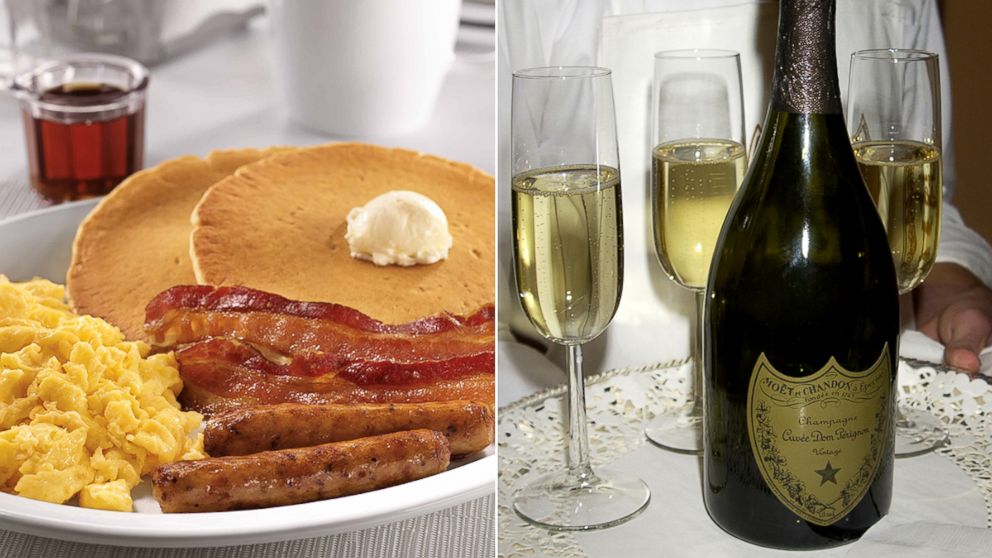 — -- In typical New York City fashion, the new Manhattan Denny's is going big. High ceilings, a lofty cocktail program –- oh, and a $300 breakfast special that comes with a bottle of champagne.
Denny's devotees may be familiar with the original Grand Slam, a breakfast plate that comes with pancakes, eggs, sausage and bacon. Manhattan franchise owner Rahul Marwah supersized that offering – should you want to ball out at a chain restaurant – by making it for two with a bottle of 2003 Dom Perignon Premier Cru champagne.
"The folks that work downtown in the Financial District near our restaurant are a higher-end clientele, so we put together a craft cocktail program, but at the same time, we didn't want to forget the fact that we are a Denny's at the end of the day, so we figured why not have a little fun with it," Marwah told ABC news. "We though the Grand Cru Slam was a fun way to kind of do something that was appropriate for the community, and why not have a laugh while you're looking at our bar menu?"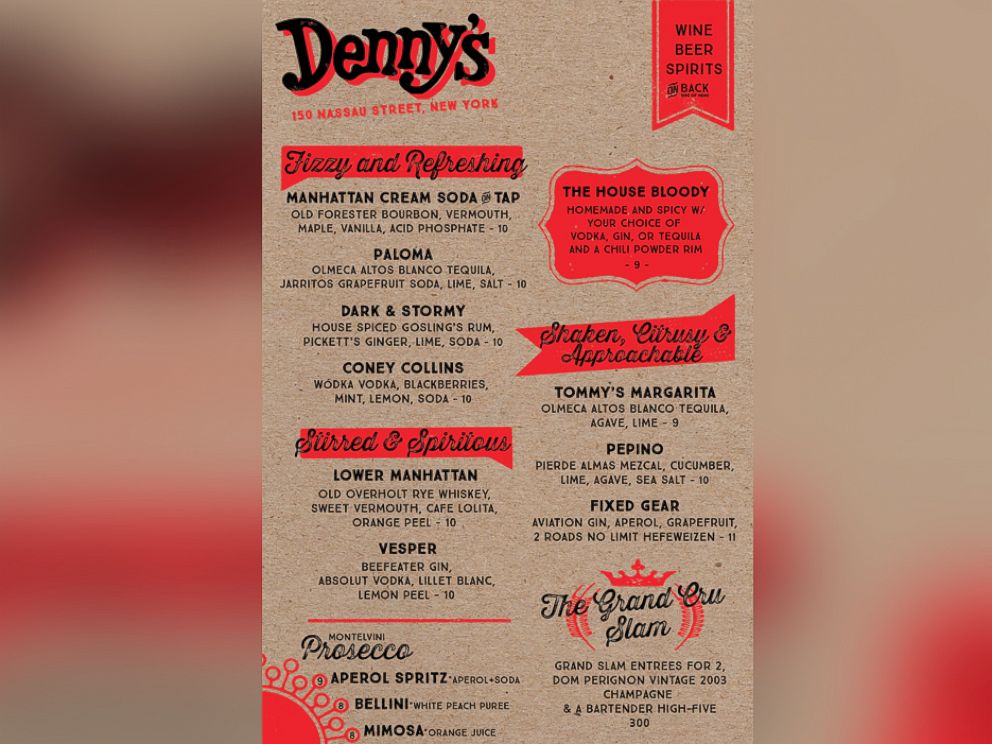 Marwah got permission from the Denny's team to personalize the restaurant for New York City with dark, rich woods, copper-stamped ceiling and brick facades.
"I thought we would stick out like a sore thumb if we looked like the average Denny's," he said.
Marwah may have physically accomplished that goal, but the Grand Cru Slam ensures his restaurant is sticking out for other reasons.
Pro-tip: Marwah told ABC News the bar also has Prosecco on tap for much less, so you can buy practically the same experience for hundreds fewer dollars. Though that won't come with the bartender's high five, which the Grand Cru Slam also promises. No, really – it's written on the menu.