— -- Some New Jersey trick-or-treaters can get cash for their candy this Halloween.
"Candy Buy-Back" is the brainchild of Lucas Dental Associates in Hoboken, New Jersey, where kids can bring their bags of Halloween candy in exchange for $5 and, of course, a toothbrush.
Dr. Robin Lucas got the idea about five years ago, as she was trying to promote dental hygiene around the sugar-filled holiday for her own children, she told ABC News.
"Personally, I'm not a candy fan," Lucas said. "So when my kids go trick-or-treating, they come home and they have to dump it. It's like you want to do something with it."
The cosmetic and restorative dentist couldn't put her idea into practice until two years ago when she expanded her practice to include pediatric dentistry. Initially, the "Candy Buy-Back" program was only for her patient pool, she said, noting that in previous years she has given out more than $500.
Now, she's opening it up to her local community.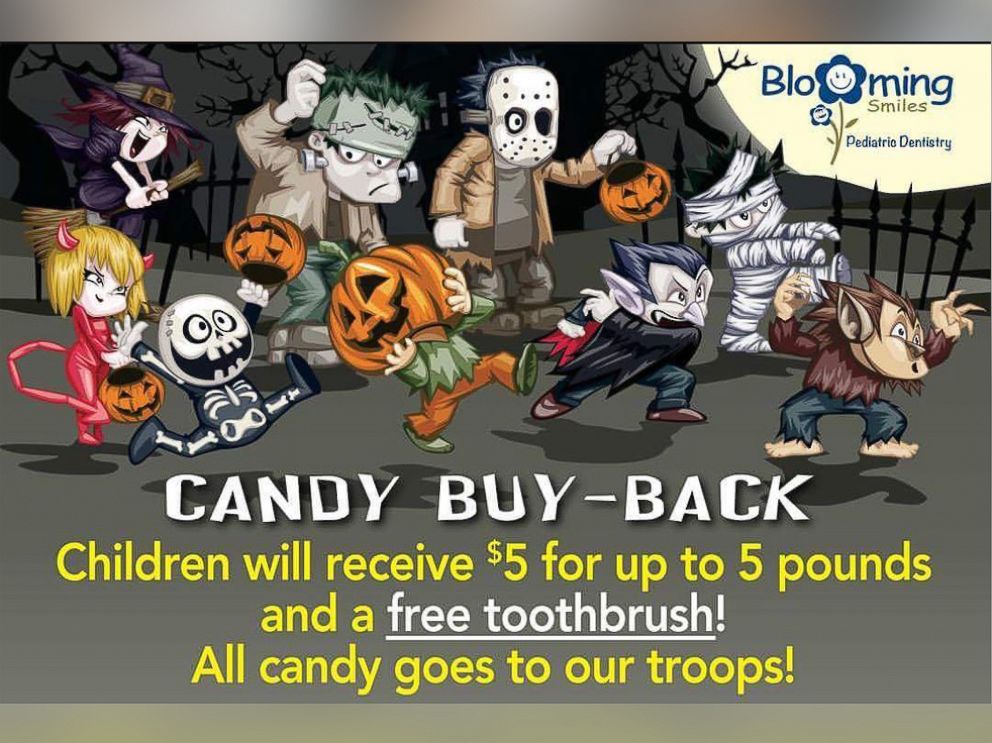 Meliza Resto, who's worked at the practice for nine years, told ABC News it's one of her favorite times of year. Indeed, she dresses up to hand the kids goodie bags containing $5, a toothbrush and toothpaste.
"They're all excited because they're going to get $5 and to them $5 is a lot of money," she added. "Who thought they were going to be happy about not eating candy!"
In previous years, Resto said, they've been able to collect 10 boxes worth of candy. It is then donated to different branches of the military.
Dr. Lucas said she hopes her program will encourage parents and kids to have conversations about sugar and their teeth.
"I'm hoping that parents and kids ... [discuss] that sugar is harmful if it's not managed well," she added.