Determined Father With Multiple Sclerosis Uses Exoskeleton to Walk Daughter Down Wedding Aisle
"He's never let MS stop him from doing what he wants," his daughter said.
— -- A 54-year-old man with multiple sclerosis recently awed 200 guests at his daughter's wedding, where they saw him walk for the first time in over 20 years.
The moment was "timed perfectly," said 28-year-old bride Elise Holland.
She explained that her father, Scott Holland, had been sitting and hiding behind a partition in the Manayunk, Philadelphia, venue before the ceremony started. But once she arrived, Scott Holland suddenly rose and emerged from behind the partition.
Then, donning an exoskeleton attached to his back, Scott Holland walked his daughter down the aisle. She was smiling and teary-eyed the whole way.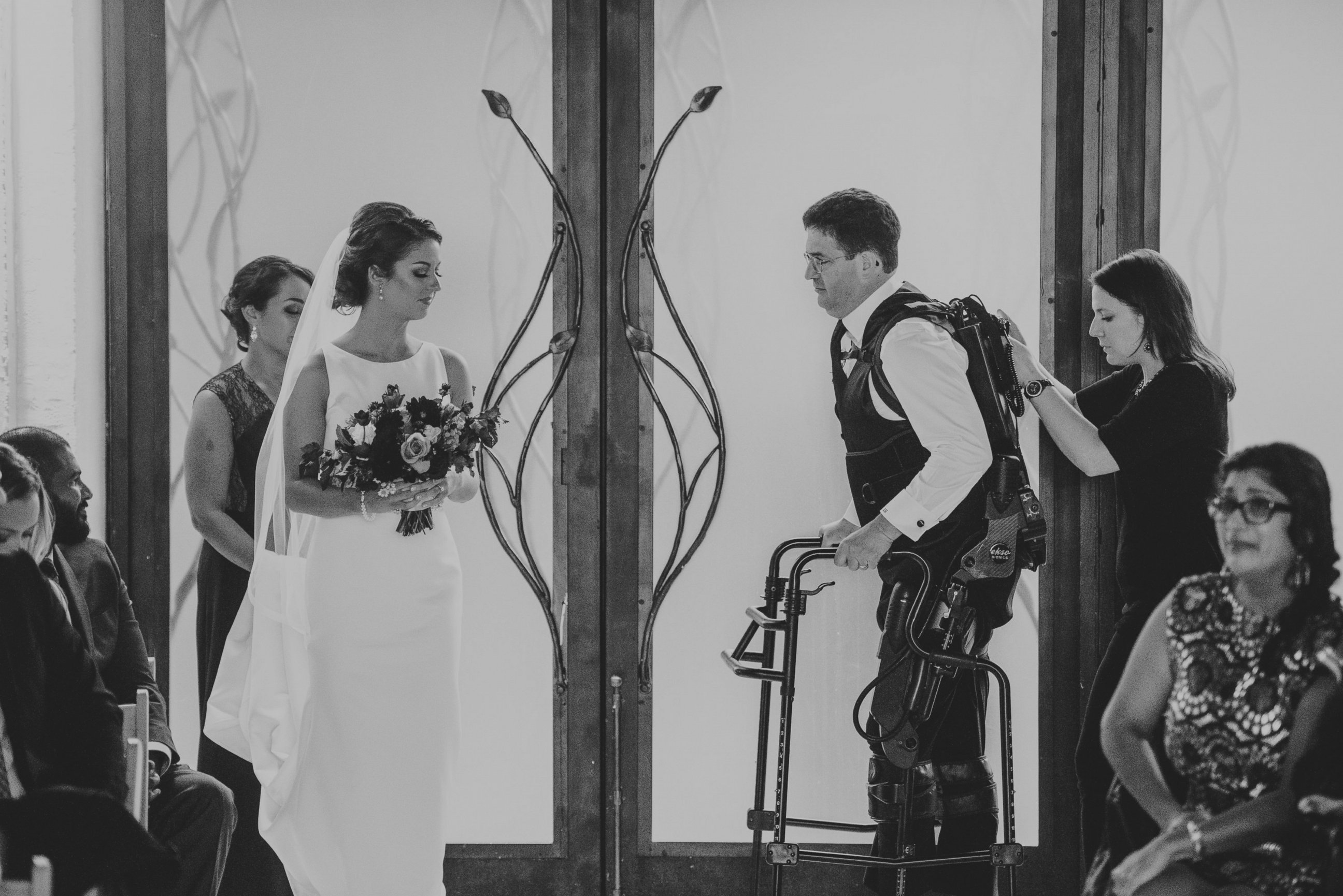 "The whole room was just taken aback and everyone was in tears," Elise Holland told ABC News today. "It completely caught everyone off-guard since no one except my family and I had known he was going to walk the aisle."
The bride said the incredible feat was the culmination of over four months of rigorous physical therapy.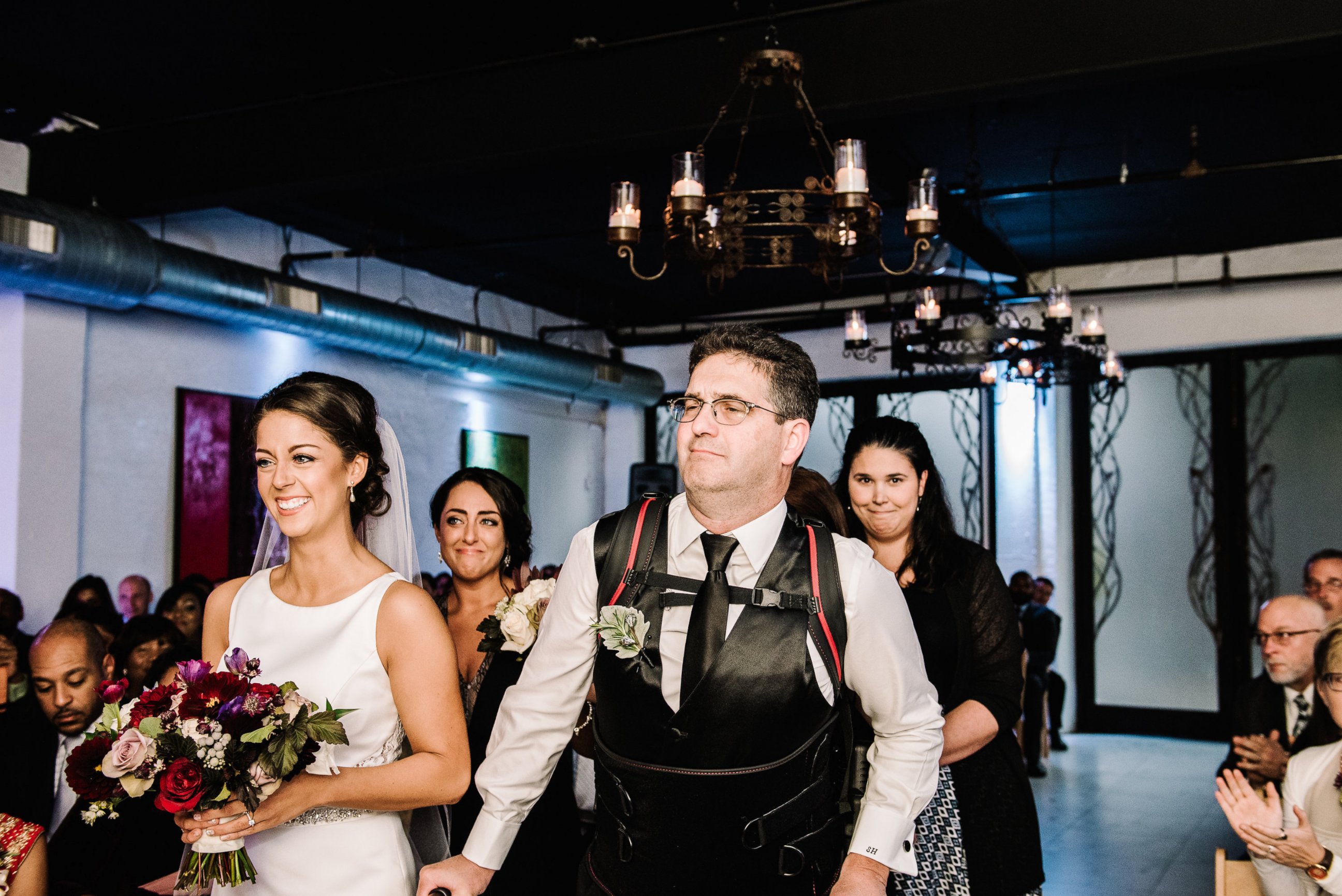 "Once he had the idea that he could with an exoskeleton in his head, he just went and ran with it," Elise Holland said with a laugh. "'Tenacious' is definitely one word to describe him, and so is stubborn ... definitely stubborn."
Elise Holland was only 2 years old when her father was diagnosed with MS over 26 years ago, she said.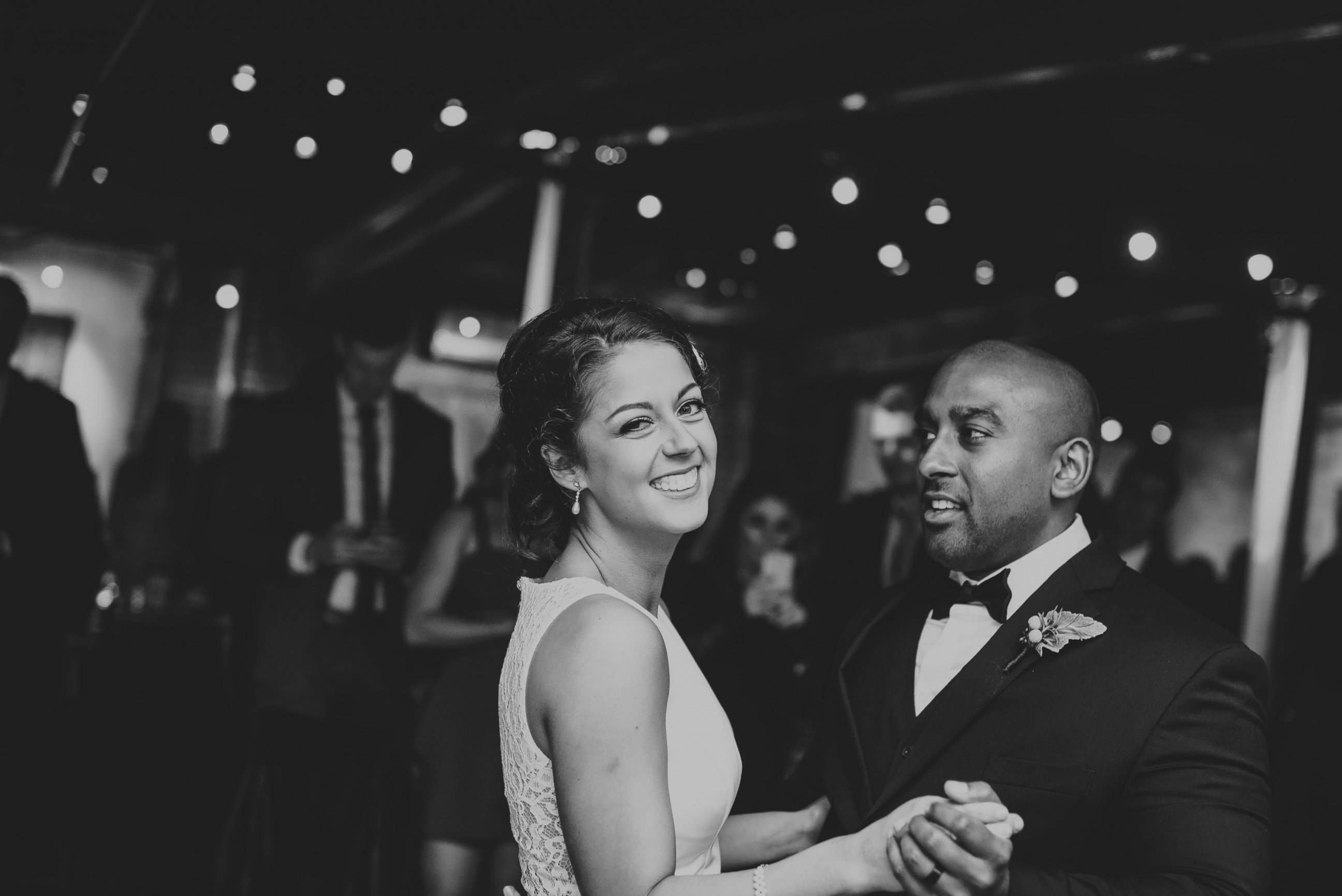 "But rather than sitting there thinking, 'Woe is me,' he just really made the most of everything he had," the bride said. "He taught us the power of adaptability."
Elise Holland said that before MS, her father used to be a "very serious runner." After it, he turned his love of running into a love of cycling for quite a few years.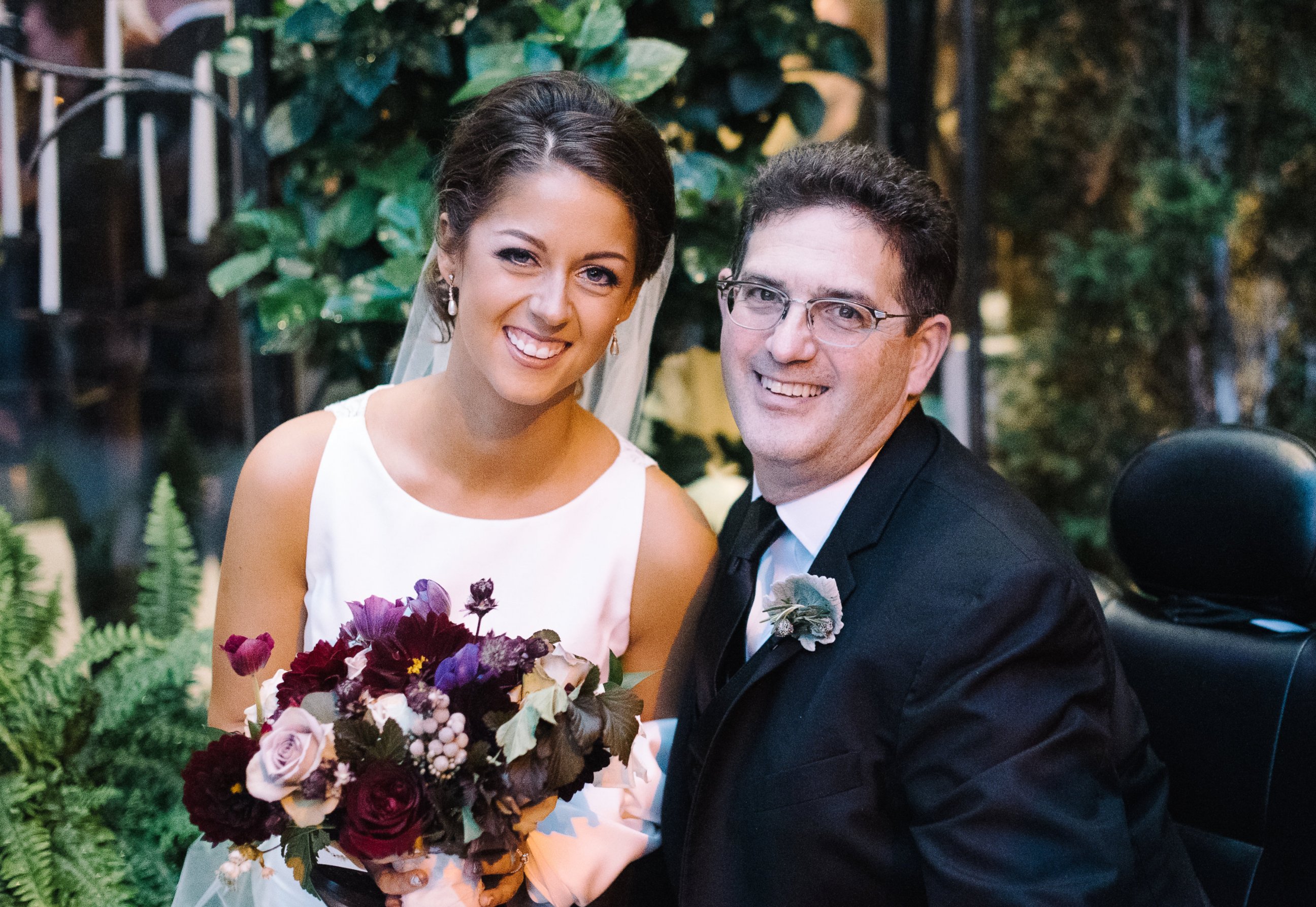 "He's never let MS stop him from doing what he wants," she said. "Although he has MS, he isn't MS. He doesn't let his condition define him. At the end of the day, he's still just Scott -- a truly and genuinely amazing person.