— -- A Philadelphia family says they might not be alive today if weren't for their 2-year-old dog named Jack.
Jack is being hailed a hero for helping to wake up his family, who was sleeping when a fire had broken out in their home early Wednesday morning, according to the Red Paw Emergency Relief Team, a nonprofit animal emergency response organization that was called by the Philadelphia Fire Department to assist on the scene.
"The first thing the family told us when we arrived was, 'He saved our lives! He saved the kids! He's a hero!" said Jen Leary, founder of the Red Paw Emergency Relief Team.
The family said Jack barked and licked a family member, Ashley DePasquale, to wake her up, and then she was able to wake up the rest of the people in the home, including three children under the age of 10, Leary told ABC News today. There were a total of seven people in the house at the time, Leary said.
Ashley DePasquale told ABC's Philadelphia station WPVI that Jack was persistent about getting her out of the bed.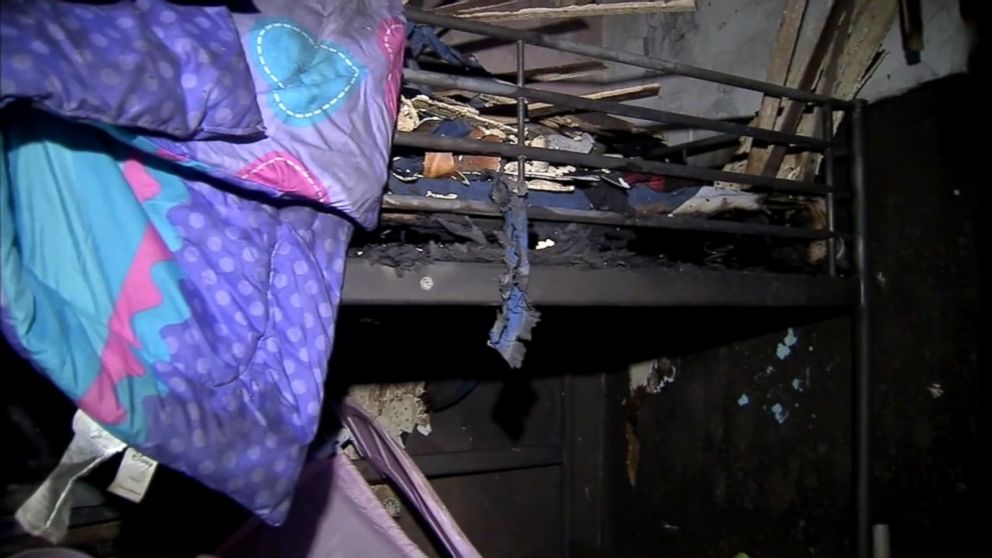 "I was laying down, and he started getting really antsy and he was just not having me laying down," she said. "He was trying to warn me."
When she realized a fire had broken out, and she immediately ran and screamed to alert everyone in the home, WPVI reported.
DePasquale said that after she ran back to her room to get her 2-year-old daughter, she found Jack protecting her from the flames.
Video from WPVI showed that the family's home was extensively damaged, and several bedrooms were completely charred black. But thanks to Jack, everyone inside was able to get out safe, the family said.
Jack is now under the temporary care of the Red Paw Emergency Relief Team as the family is making arrangements to find alternative housing, Leary said.
The Philadelphia Fire Department did not immediately respond to ABC News' request for information, such as what may have caused the fire.