Dog Hit by 13 Trains Miraculously Survives
Loki lost one of his legs, an eye and his tail.
February 26, 2016, 12:32 PM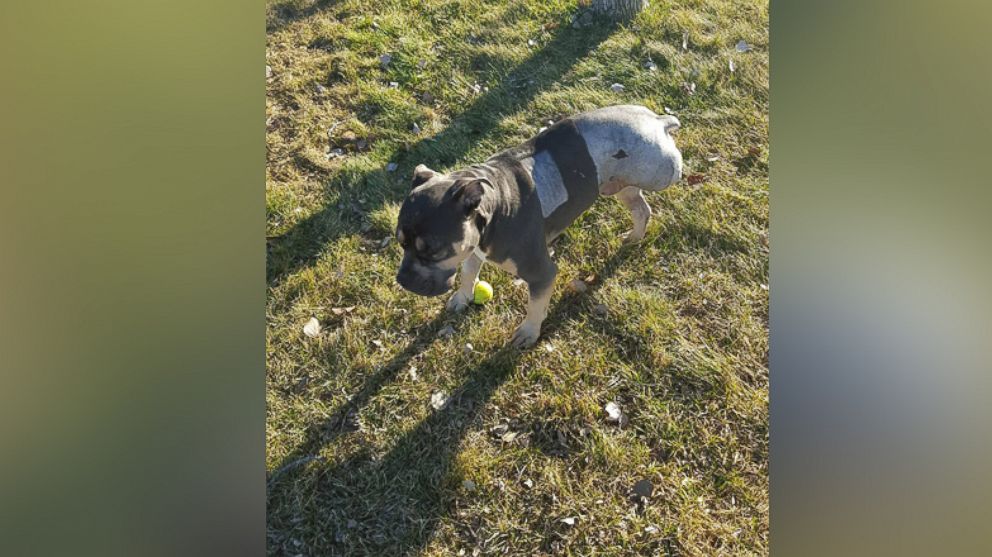 — -- Loki the dog is very lucky to be walking around his home. He was hit by several trains last Wednesday in Kuna, Idaho.
"Every day I look at him and he's moving more and more," Loki's owner, Ryan Rossi, 31, told ABC News today. "He's adapting so quickly."
Loki escaped from his home last Wednesday morning when Rossi's other dog, Rosie, opened the gate in their yard and walked out. Loki, a pit bull mix, followed close behind.
Rossi explained that Rosie has sneaked out of the house twice in the last year but Loki never followed until that day.
The 14-month-old pup made it to the train tracks that are approximately 100 yards away from the home, according to Rossi, and was hit by a train at 10:30 a.m. And then another, and another and another.
"They hate hitting animals, but they can't stop that train," Rossi said. "They just considered [Loki] was dead after they hit him."
It wasn't until Loki was hit by 13 trains in total that a conductor who was driving a train around 4:30 p.m. saw Loki pick up his head after he hit the pup. The conductor quickly called for help and got in contact with animal control.
During that time, Rossi and his wife, Ashley, were searching for Loki all over the neighborhood for several hours and posted messages on social media asking for help finding their dog. "At 8 o'clock at night we got a call that he was hit by a train," Rossi said.
Rossi, his wife and their two children rushed to the WestVet Animal Emergency Center to see Loki and make the decision whether or not to put him down.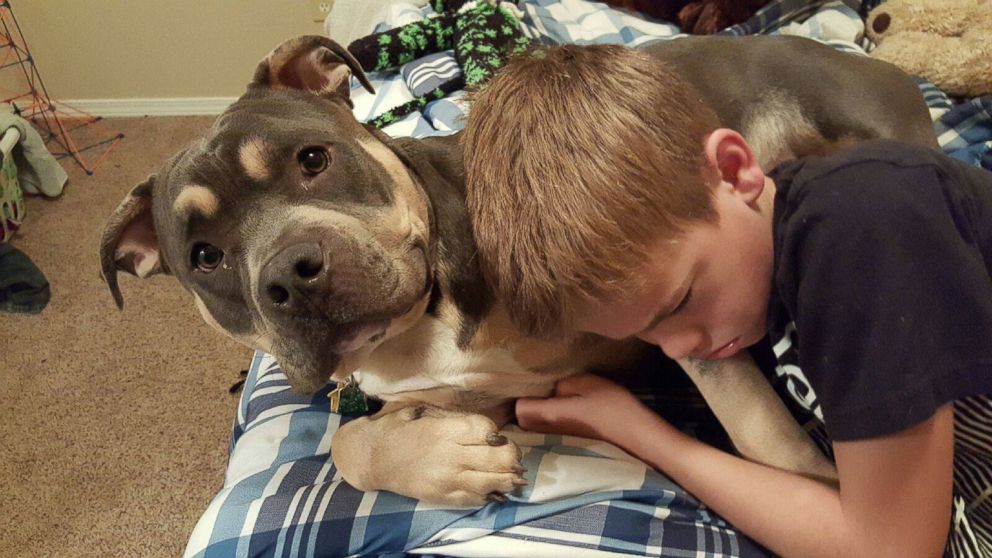 "When we went back to say our final goodbye, he lifted his head and smiled," Rossi recalled. At that moment Rossi knew that they couldn't give up on Loki.
"If he's fighting, we're fighting," Rossi said.
Only a day after bringing Loki home last Saturday, he was already hobbling around on his three legs. "It's just a miracle," Rossi said.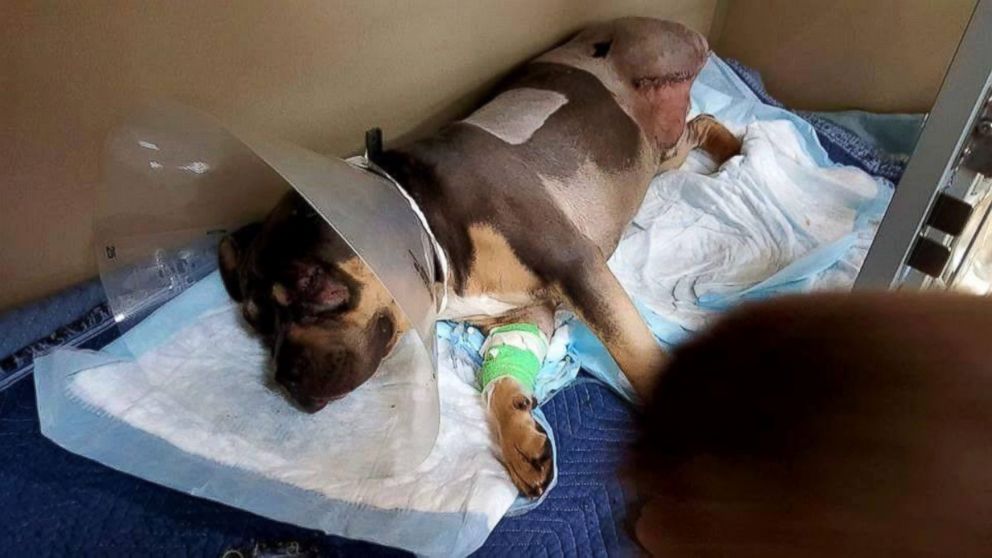 Loki lost his left eye, one of his back legs and his tail after all the surgeries. The procedures racked up over $7,000 in medical bills. A friend of the Rossi family set up a GoFundMe page to cover the medical bills, but Rossi and his family are just happy to have him home.