— -- This is certainly a new take on the famous play "Cat on a Hot Tin Roof." Instead, it's a dog on a shingled roof.
Huckleberry, a golden retriever in Austin, Texas, has become a social media star for his unusual antics of hanging out on his owners' roof.
Sarafina Nance, who lives in the neighborhood, said she'll never forget the first time she laid eyes on Huck, or rather, when he laid eyes on her, peering down from his perch.
"I was on a walk with my puppy, and we were a couple blocks away from my apartment, and my puppy kept pulling on the leash and looking up," Nance told ABC News. "And I finally looked up, and I saw this dog looking down on me from this roof."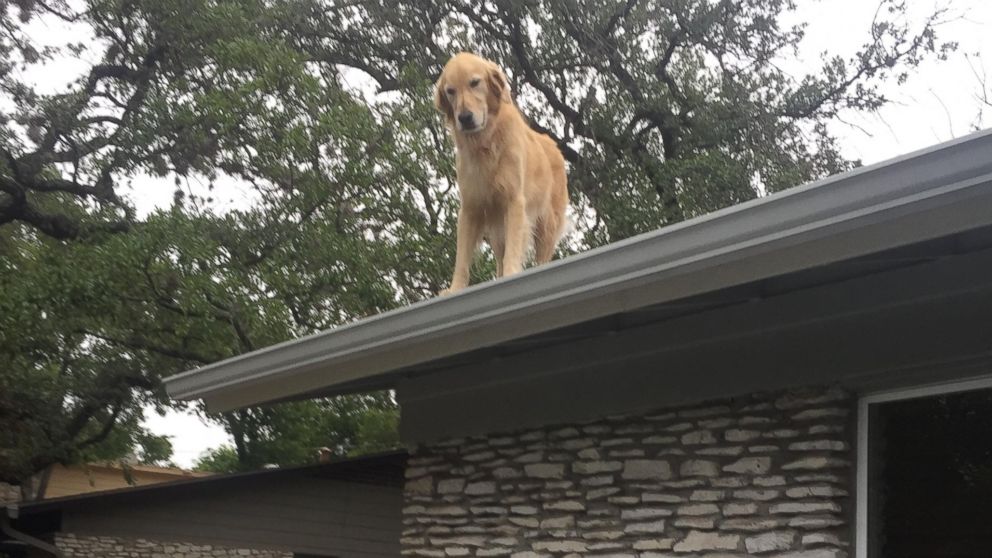 At first, she was concerned, although the dog seemed to be enjoying himself.
"I went to the door, about to ring the doorbell, and I looked to the left and saw this sign," she said. "And I was like, 'OK, I guess everything's fine.'"
Huck's owners, Allie Burnitt and Justin Lindenmuth, are so used to people being alarmed by their dog's roof time, they've posted a sign by their front door that reads, in part, "We appreciate your concern, but please do not knock on the door … We know he's up there! But please feel free to take pictures of him and share with the world! #hucktheroofdog"
But how does he get up there?
"There is about a 2 1/2 to 3 foot clearance between a hill in our backyard and the roof over our house," Burnitt explained. "We wondered when he would figure it out. It took him about six months to figure out the roof was an extension of his backyard. He now goes up every single time we let him outside."
Huck the Roof Dog has more than 3,000 followers on Instagram after teaching himself to jump on the roof from their backyard.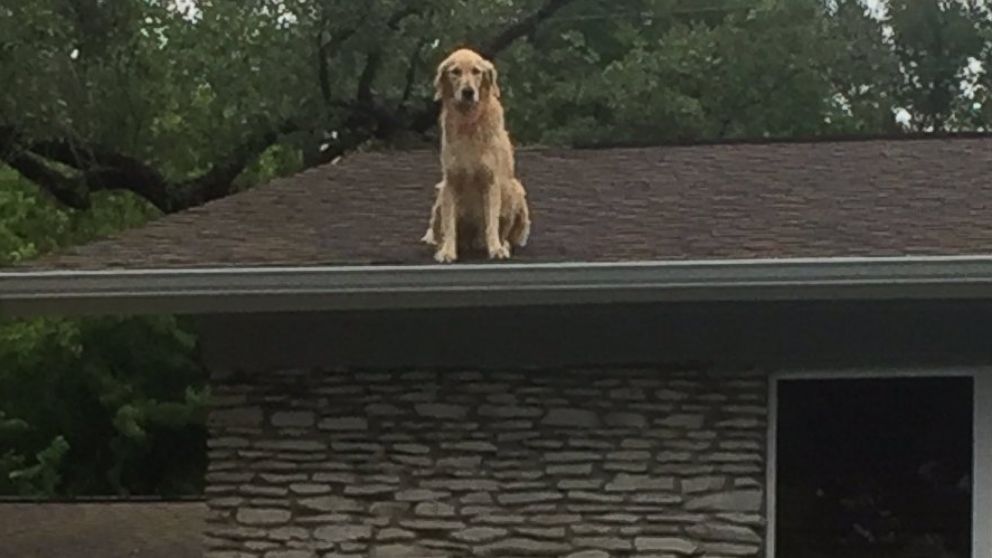 His owners explain in the sign that they "never leave him in the backyard without someone being at home."
"He's all good. He's just up there looking out," Nance said. "He's so content sitting there. He's awesome."
Burnitt and Lindenmuth have dubbed their 5-year-old pup the official greeter at their house.
"He loves people, and I think he just loves watching over our house and meeting his neighbors," Burnitt said. "The official motto here in Austin is 'Keep Austin weird.' Huck is definitely playing his part. We love how much joy our sweet pup is spreading."