— -- Opie the dog helped save the life of an abandoned kitten named Roscoe and, a year later, their owners say the two are like brothers.
"There's just a bond there that I think is exactly like human siblings," Lia Spilka told ABC News. "There was never moment where they didn't bond. It's as if they knew from the start they'd be close."
Opie and Spilka's partner, James Roode, were on a walk around their neighborhood in Ontario, Canada, last August when Opie heard a squeak coming from the bushes.
Opie led Roode to a newborn kitten pinned underneath a log, and the dog continued to cry and whine until his owner took the shirt off of his back to pick up the kitten and carry the injured animal inside.
Read More: Dogs, Cat, Rats Become Friends
Read More: Camera Catches Family Cat Taking on Dog That Bit Boy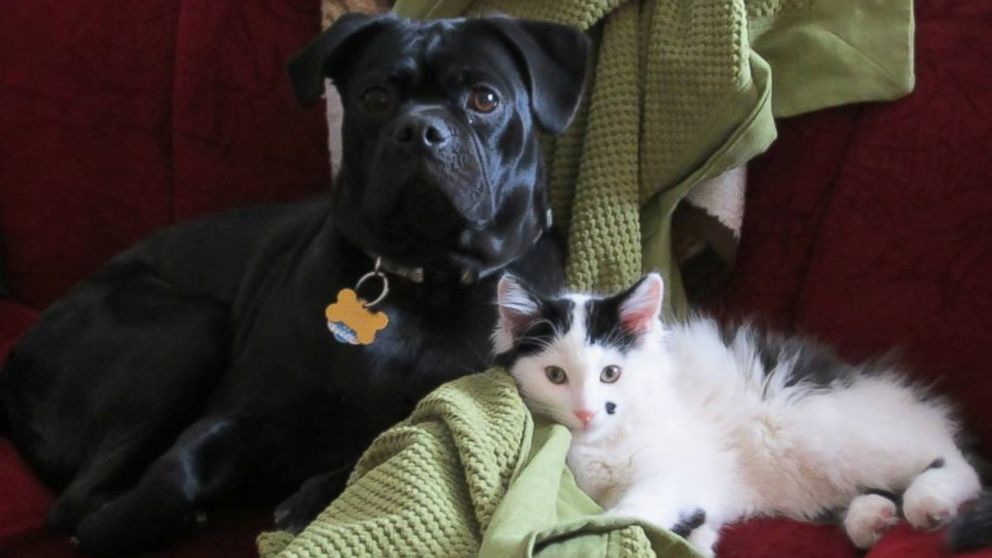 Roode brought the kitten, now named Roscoe, to an ER vet, and Roscoe was nursed back to health.
A year later, Opie and Roscoe now lead adorable lives as the best of animal friends.
"Living with them makes life feel complete," Spilka said, "just watching them grow to love and care for each other is a wonderful experience."
"When it was just Opie he was happy, but now there is such a friendship and love with them that Opie seems complete," she added.
Roscoe turns a year old Sunday, and Opie will be there to celebrate with his feline best friend.