— -- An adorable one-eyed cat is making waves with his love of surfing. Kuli, whose name means to look blind, was adopted weighing only one pound, but neither that or his limited sight keeps him from riding the waves with his owners.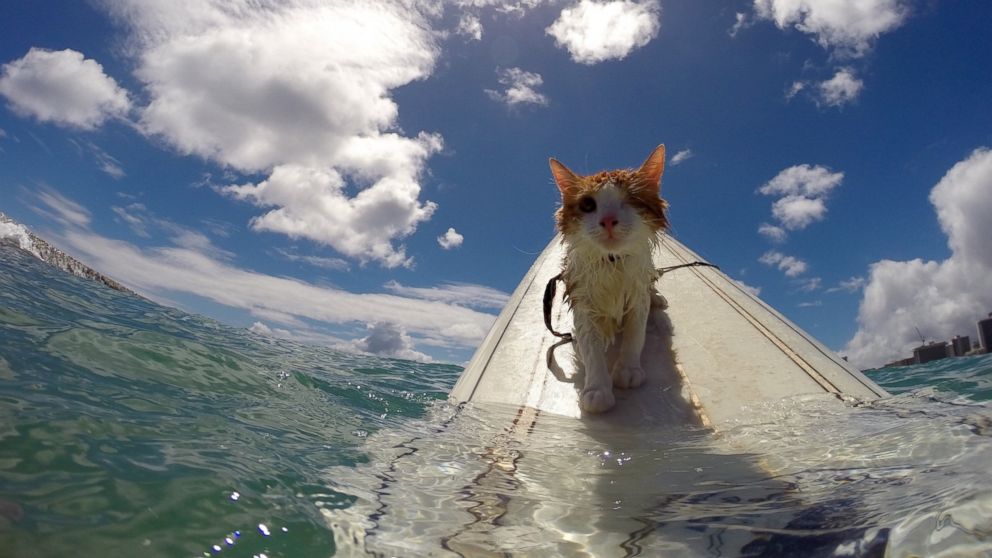 Hawaii residents Alexandra Gomez and Krista Littleton, adopted Kuli about a year ago and have been taking him surfing since. Cats aren't normally fans of the water, but they think Kuli is tolerant because of the regular baths he received after having surgery to remove his eye at four months old. Kuli first learned to surf, his owners said, when he was about six months old.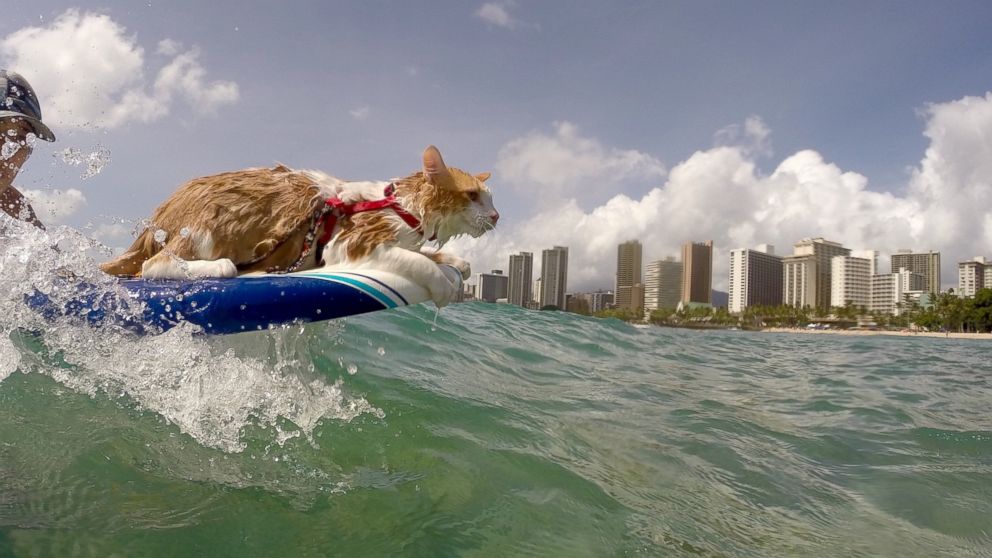 At first, Gomez and Littleton took Kuli out on a longboard, but then switched him to a boogie board that he could latch onto easily with his claws.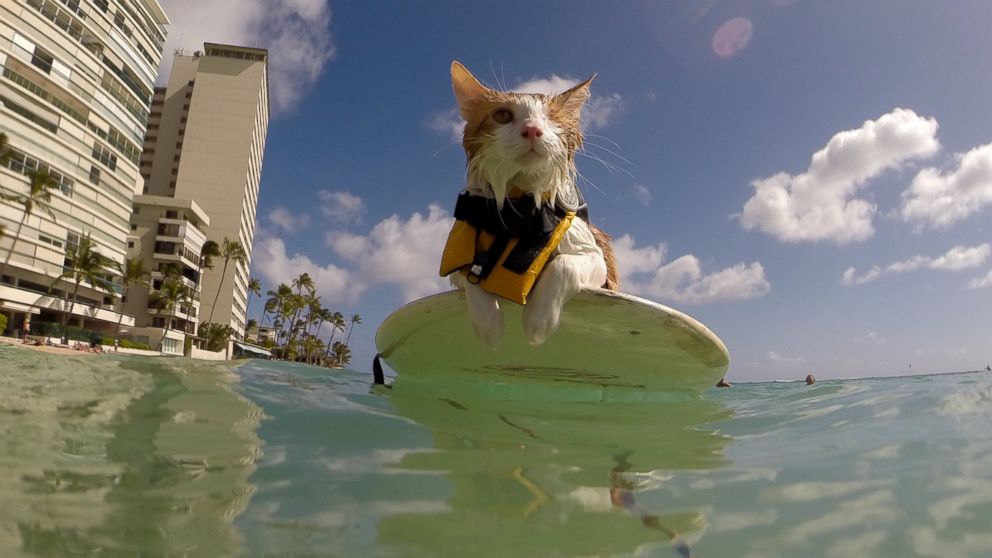 "His first time in the water, we just let him float on the board by himself near the shoreline and I would paddle around with him," said Gomez. "Before we knew it we were looking for waves to surf."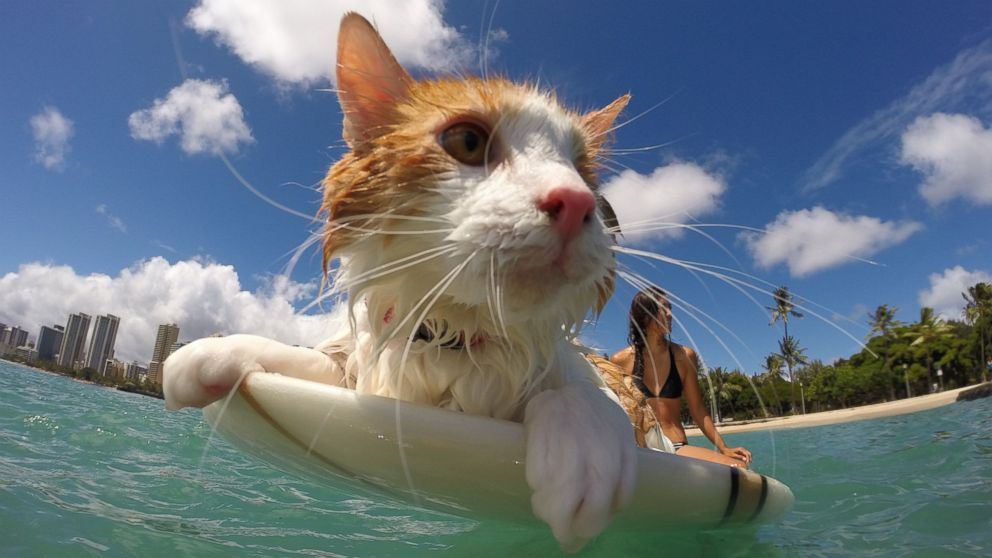 "Before he could swim confidently on his own, Kuli always wore a life jacket," Gomez said. "He still wears it from time to time depending on the conditions but we are careful not to take him out if it is too windy or the water is too rough."