Parents who lost toddler meets the boy who received her heart
"That's just something we will never forget," said the girl's mother.
September 28, 2017, 4:40 PM
— -- In an emotional meeting, a grieving mother and father came face to face with the family of the boy who has their daughter's heart beating inside him.
On Sept. 25, Brandon Wilcox and Lacey Tiara Wilcox of Avon, Indiana, met with the parents of Mason Perkins, now 2, who received the heart of their deceased toddler, Alaiya Wilcox.
"We had so many different emotions running through us," Lacey Tiara Wilcox told ABC News. "We were anxious to meet Mason in person. Just from photos and videos, he has Alaiya's energy. He has her spunk now. It was emotional hearing her heart in someone else ... but we are grateful that we have an opportunity to hear what made her so amazing."
On Dec. 26, 2015, 2-year-old Alaiya died from bacterial meningitis. Two days later in Tennessee, Mason received her heart.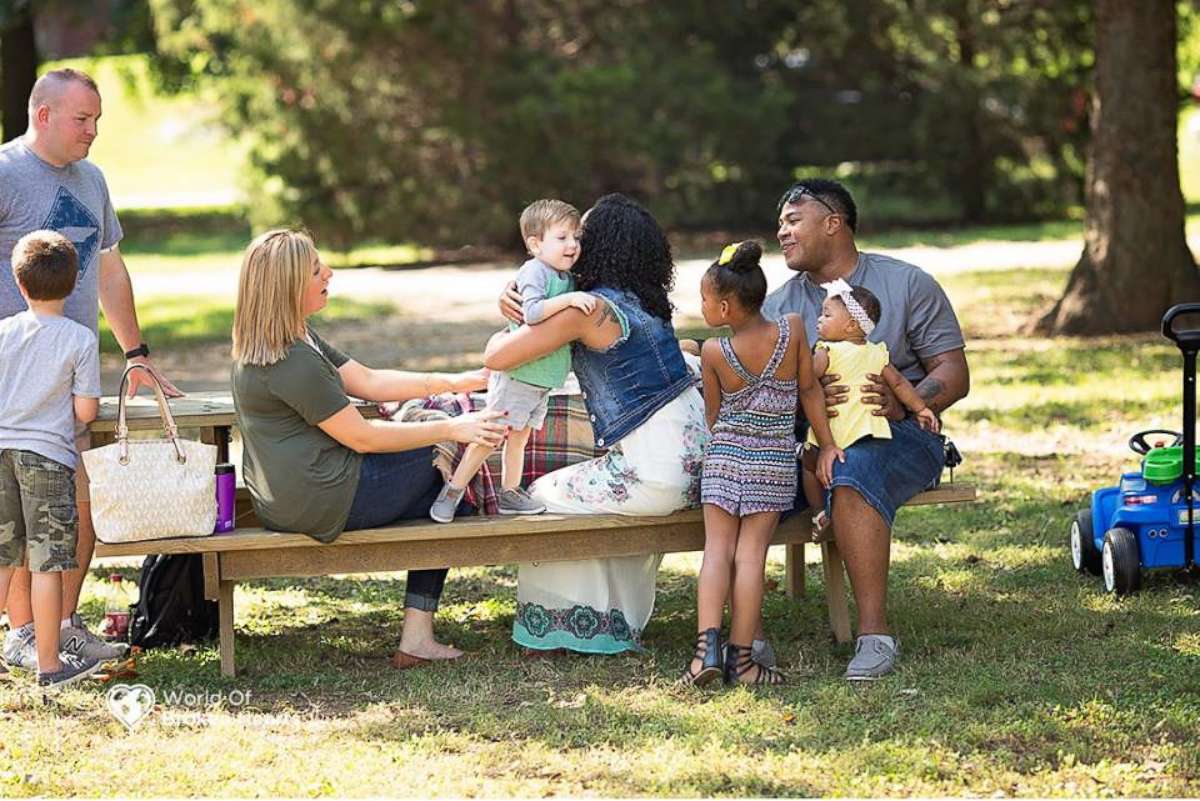 Mason was born with a heart defect and waited eight months on a donor list. He was one of seven people whose lives were saved because of Alaiya's donated organs.
"We almost lost him, and for that eight months, there were many times when I wondered, 'Will we be able to bring him home? Will he ever know what his room looked like? Will he ever leave the hospital?' Alaiya had made that possible," said his mother, Angela Perkins of Jellico, Tennessee.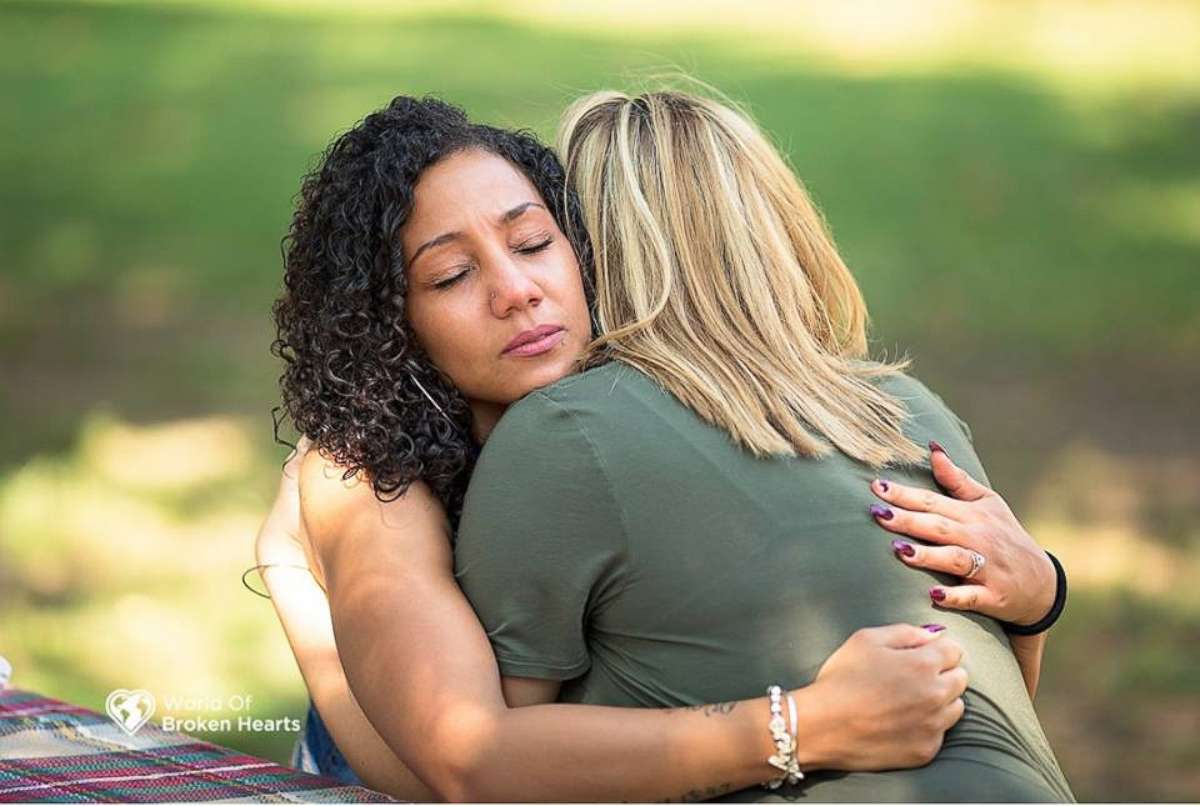 She said she knew her son's heart came from a little girl in Indiana. Perkins said she learned the family's identity after finding Alaiya's obituary online.
On Dec. 28, 2016, one year after Mason received the heart, Perkins reached out to the Wilcox family on Facebook.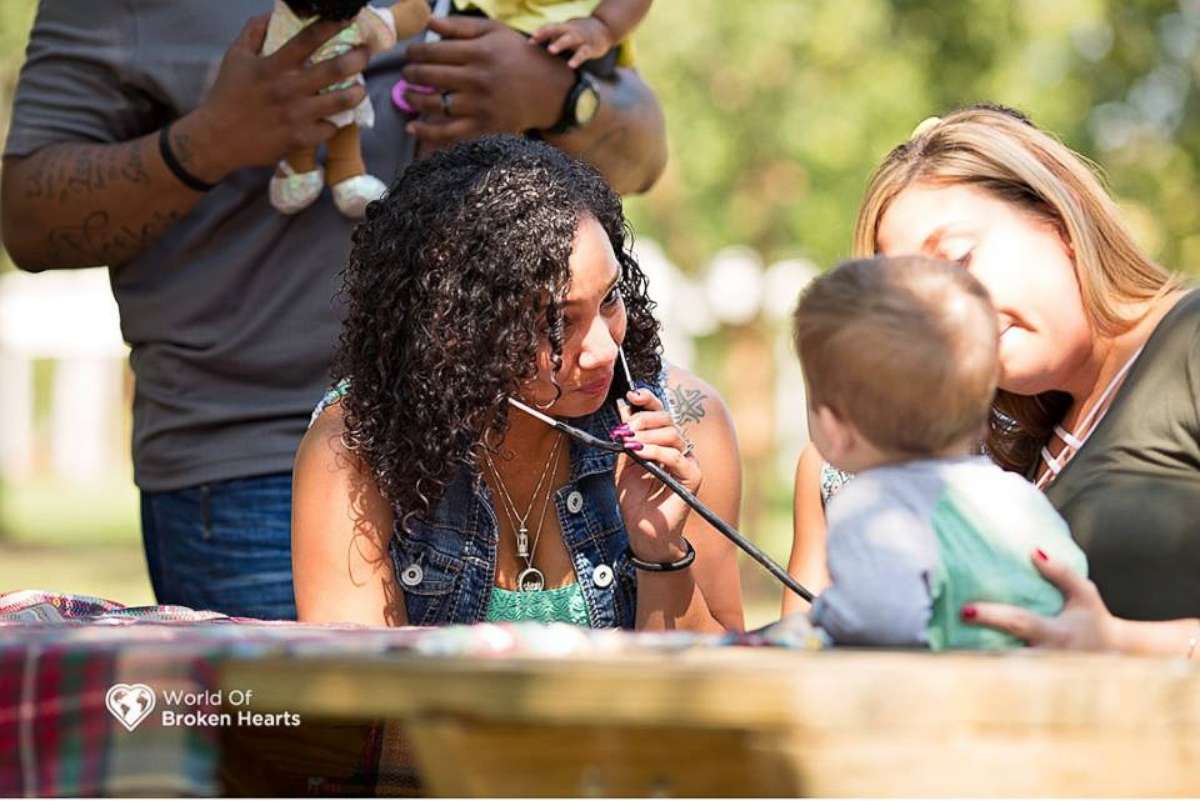 The two families met in person Monday at Centennial Park in Nashville, where the Wilcoxes heard their daughter's heart beating inside Mason's chest.
Suha Dabit, a photographer and the creator of the World of Broken Hearts program for Project Heart, which raises awareness about congenital heart defects and organ donation, was there to capture the moment. She started the program after her daughter Nadia, now 7, received a heart transplant in February 2013.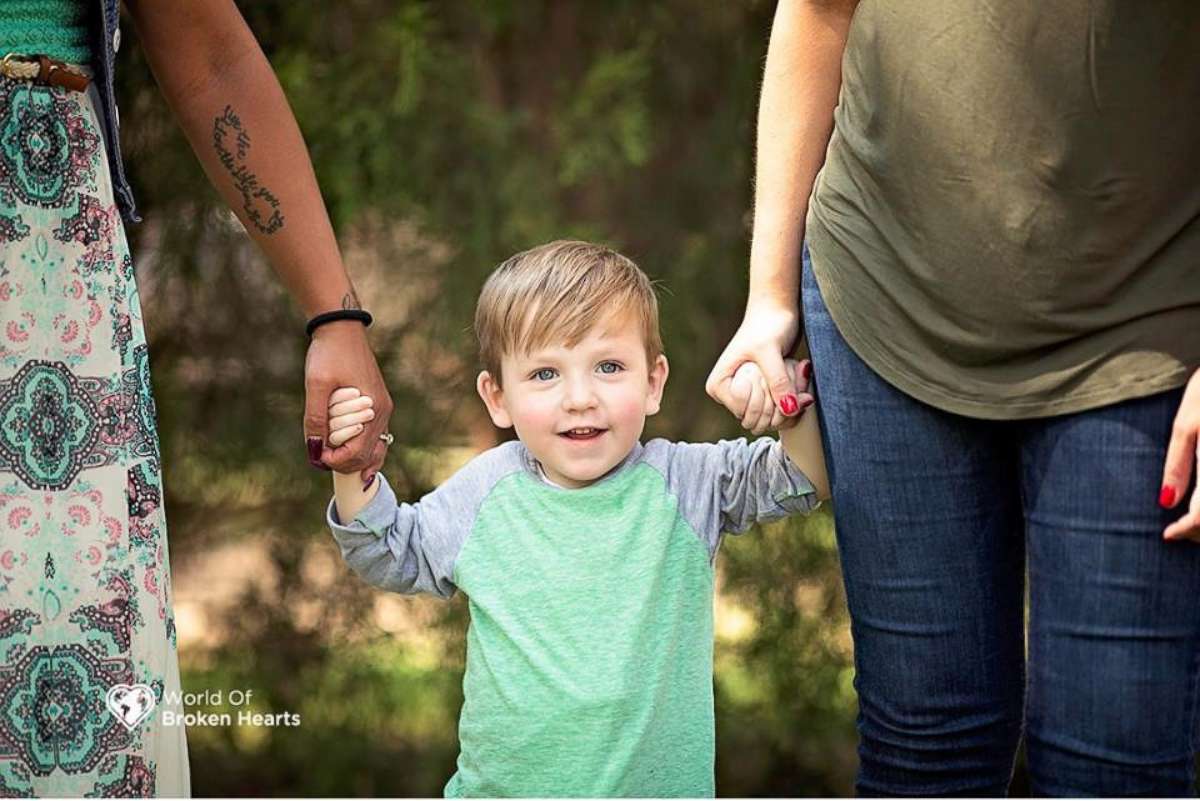 "The families, they were a little bit nervous, and then they warmed up to each other," Dabit said. "Even though there was so much pain, there was also so much love to give."
Wilcox said, "I'm very happy that special moment was able to be captured. We all are. That's just something we will never forget."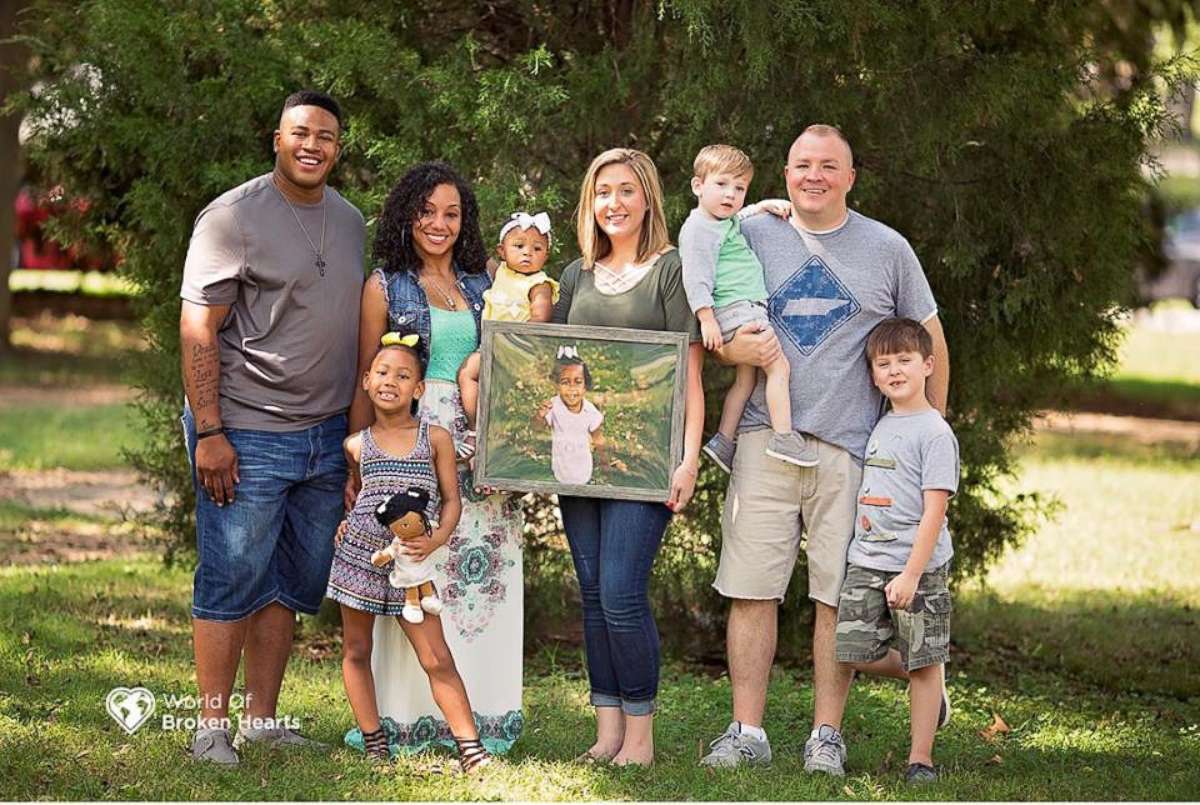 Perkins said she has "no words" to describe her gratitude to the Wilcoxes and their decision to donate their daughter's organs.
"I really feel like Mason had a long wait for a heart but he got the perfect heart for him," she added. "I am so glad it's Alaiya's and that we are connected to this family."