— -- A female high school football player made history Wednesday in the home of the Dallas Cowboys.
K-Lani Nava, a senior and the only female on her team, became the first female football player to score points in a Texas state championship game when she scored nine field goals.
Nava's 16 points helped lead her Strawn High School team to a 78-42 Class 1A Six-Man Division II state championship at AT&T Stadium.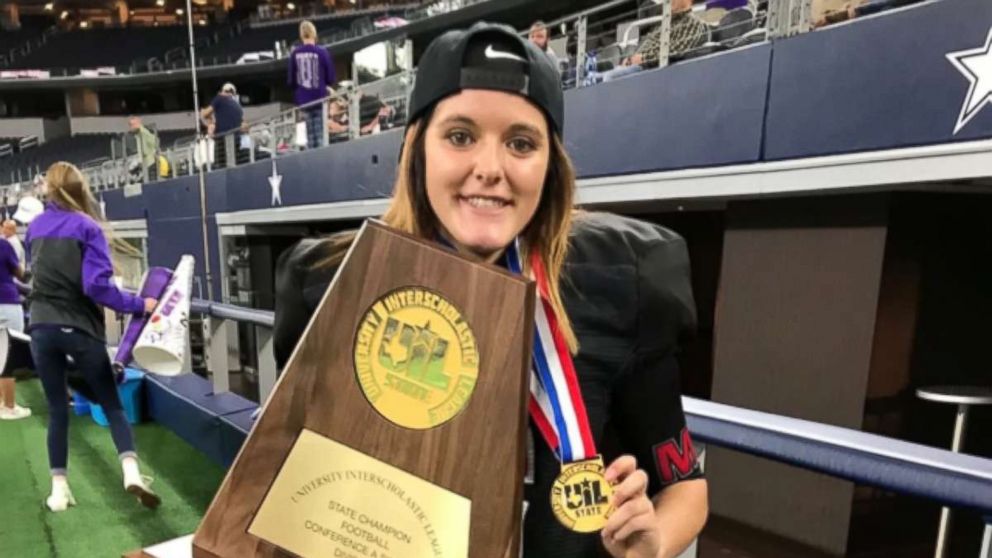 "It was really amazing," Nava, 17, told ABC News. "It's the best way to end your career, wining state, and just to know that I was in an amazing group of people on my team, it just meant a lot to share it with them."
Nava is a former soccer player who joined her school's football team as a freshman.
She was moved up to varsity her sophomore year and has played in every game of her team's undefeated season this year, according to her coach, Dewaine Lee.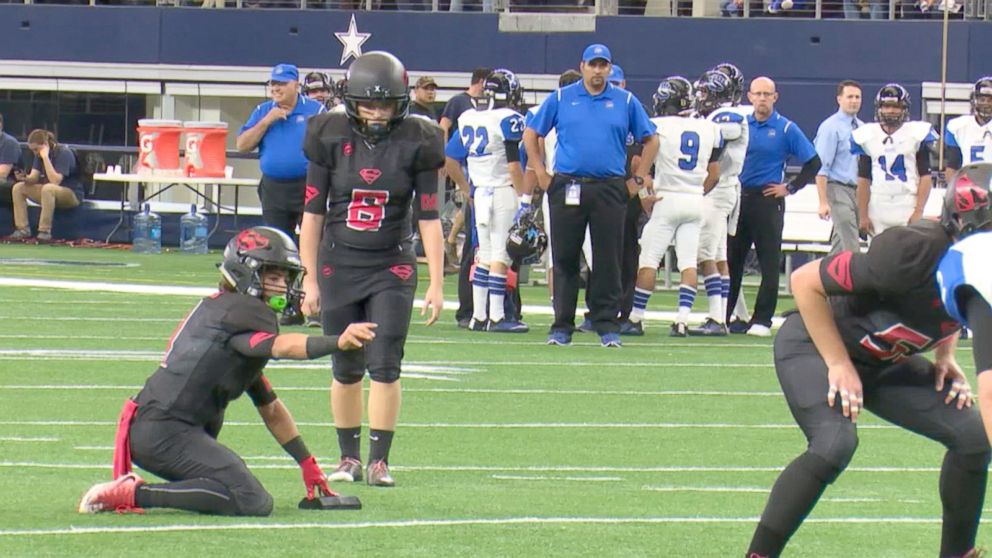 "She's a really good teammate," Lee told ABC News. "She's very reliable and works hard and is very focused."
Nava is the only female to play on the school's football team in the 15 years that Lee has coached there. He said she often has to change in public dressing rooms because there is no locker space for her.
"She knows that and that's part of what she signed up for," said Lee, who said the last time he recalled an opposing team having a female player was a decade ago. "That's just the way it is."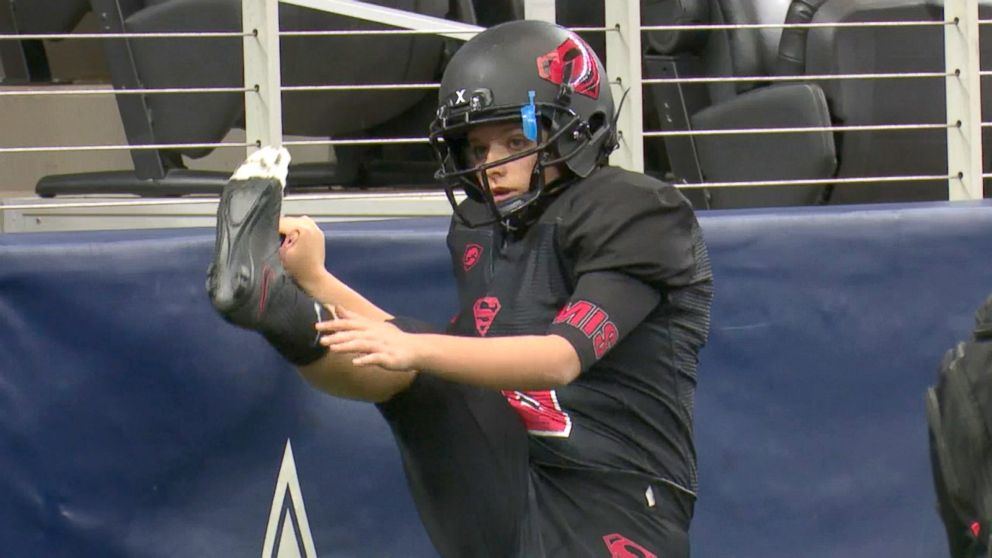 Nava admitted the locker room situation is "kind of difficult" but said otherwise she sees herself as just a football player, not a female football player.
"I just feel like I'm just one of them," she said. "I'm out there on the same field as them. I just think that we're all football players here."
Nava may have also made history as the first female to ever play in a Texas high school football championship game.
A spokeswoman for the University Interscholastic League, which governs athletics for Texas public high schools, said they are "not aware" of another female player participating but do not have complete records from the past 95 years to know for sure.
Nava said she spent "a lot of time" practicing and attending kicking camps to reach her state championship goal.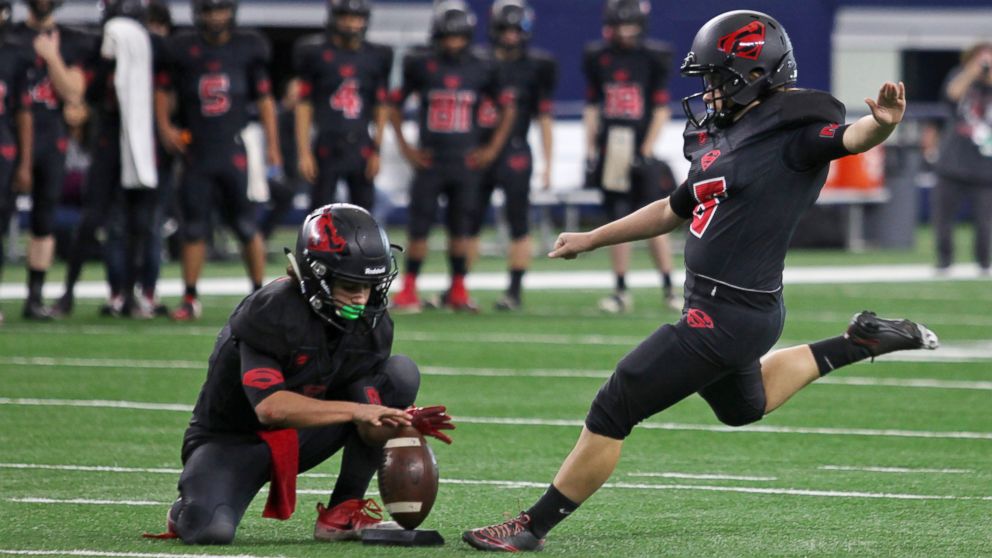 To young girls who may be looking at her story as inspiration, Nava said to believe that "anyone can do anything."
"From a bunch of people I've heard that girls can't play football like guys can, and it's obviously not true," she said. "I proved them wrong. Any girl can do it."