— -- Babies and in particular ill or premature infants benefit from being fed human breast milk, research shows.
But when mothers can't produce enough breast milk to feed their ill or premature babies, including those in neonatal intensive care, who can they or their medical providers turn to for help?
In New York, it's the New York Milk Bank. The organization based north of New York City helps to collect, pasteurize and deliver donated breast milk to hospitals and other providers around the state.
But the center faces a challenge in getting the donated breast milk to various far-flung locations in a cost-effective and timely way.
"We wanted same-day service, and you can't have same-day service; they just charge a fortune for it," Julie Bouchet-Horwitz, New York Milk Bank's executive director told ABC News.
Then she got a novel idea while sitting in traffic.
"I saw motorcycles going in and out of lanes," she said. "And I thought, 'What a great idea! That's fabulous!' This thought of using motorcyclists was just brewing in my mind."
Bouchet-Horwitz, who is a nurse practitioner and lactation consultant, wanted to find an all-female organization to help. And after a quick search on Google, she found Siren's Women's Motorcycle Club of New York City.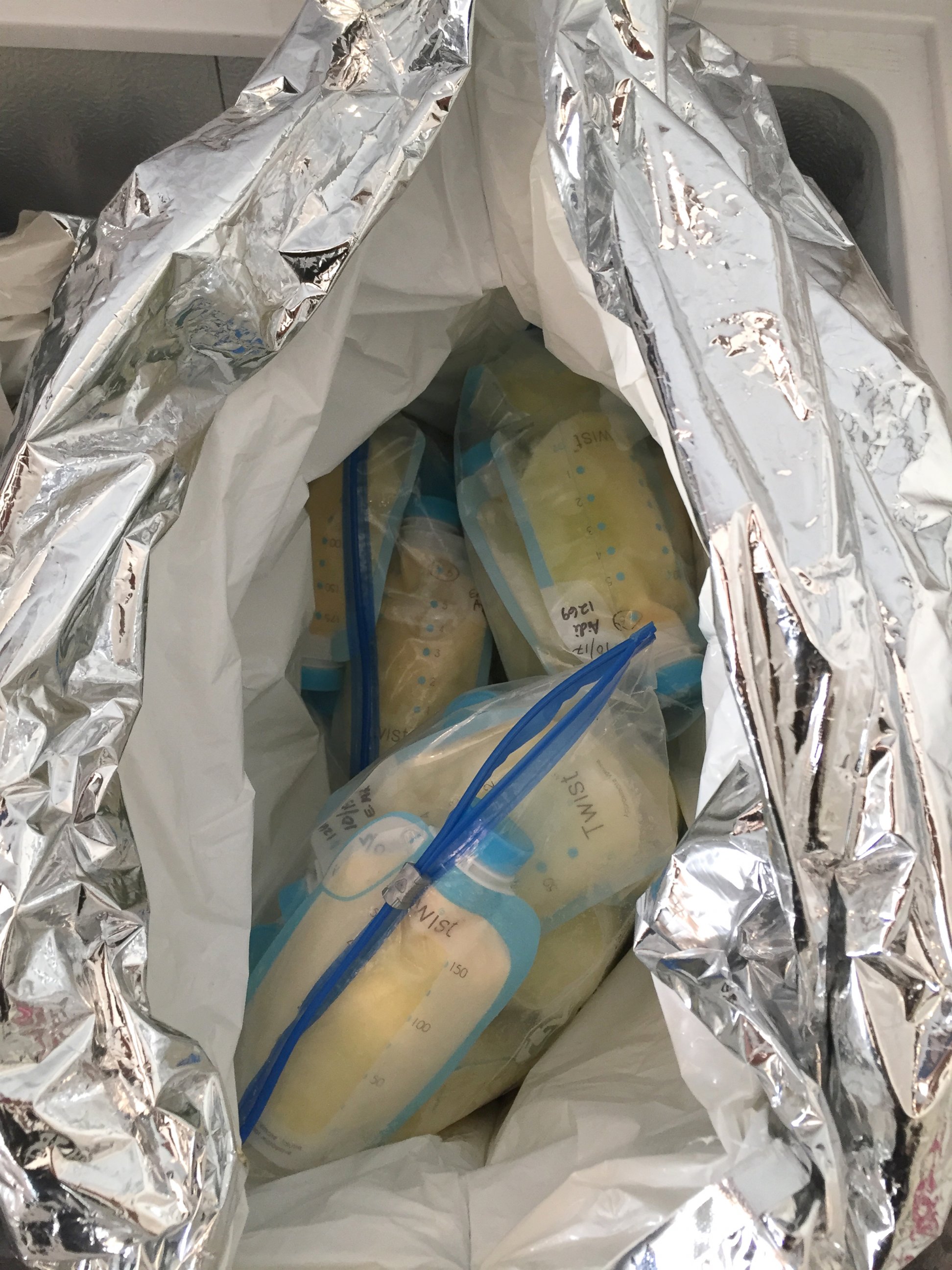 Jen Baquial, the club's president, told ABC News that when she heard the idea for her organization's riders to distribute breast milk she "lit up."
The club, started in 1986, has about 50 members who range in age from 25 to 74 and welcomes women of all ethnicities, backgrounds and sexual orientations.
The organization alternates which of its riders help the New York Milk Bank on any given day. The motorcyclists pick up about 30 pounds of breast milk from different depots around the city, deliver it first to a pasteurizing center and later to hospitals and other locations.
Every rider delivering breast milk is required by the milk bank to have proof of insurance and a valid driver's license, among other criteria. The milk bank pays for their expenses, including gas and tolls.
Sandra Fleming, a member of the club who is known as "the Road Goddess," told ABC News on Friday that she had delivered breast milk that morning, before her day job as a social worker.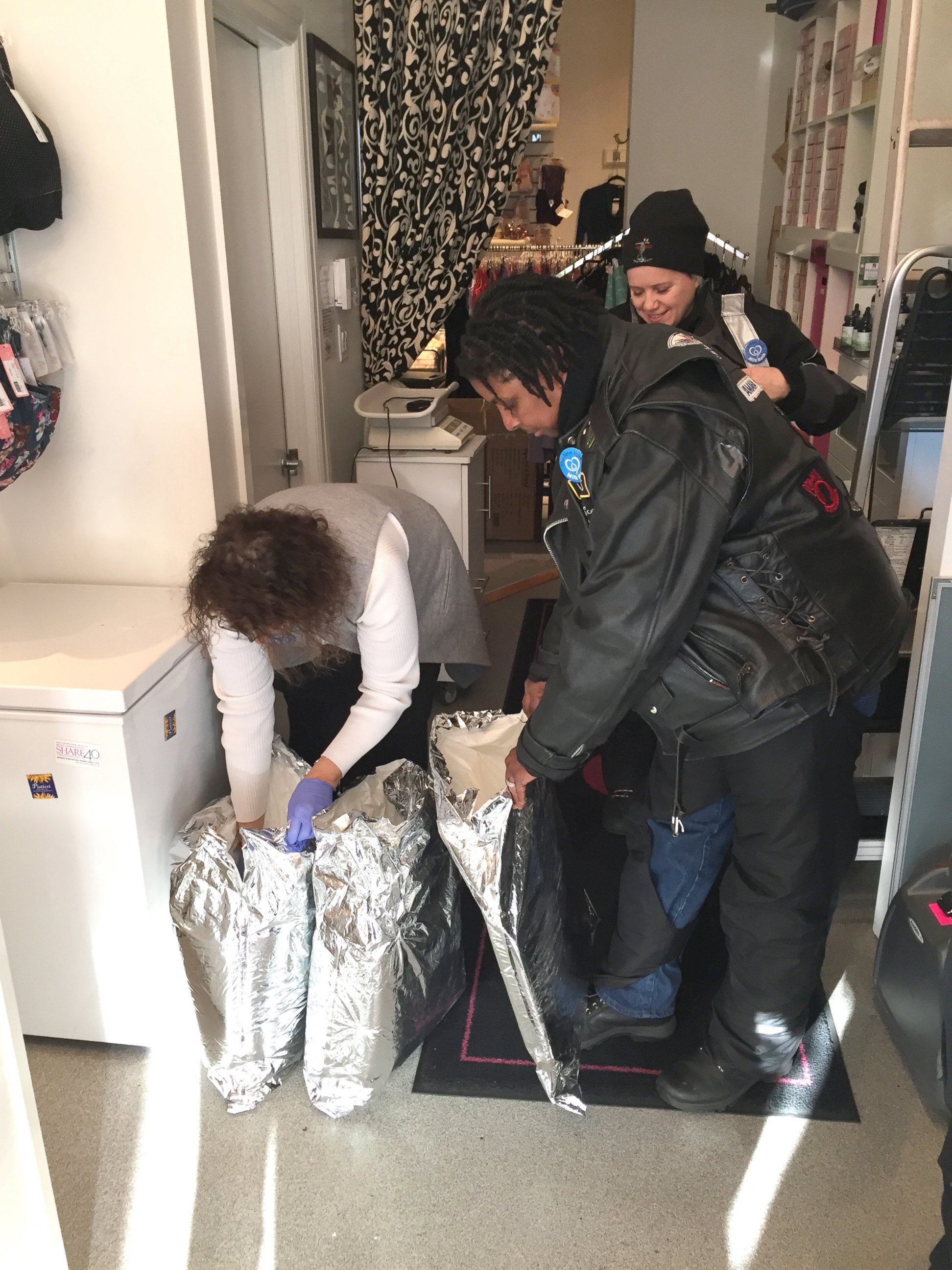 "It's giving us a reason -- a good reason -- to get together," Fleming, 52, said of she and her fellow club members. "We're doing something that contributes to women's causes."
Fleming said the club is also involved in other charitable work including efforts to address breast cancer and to help homeless girls and teens.
The milk bank's Bouchet-Horwitz said the partnership with the motorcycle club "just seemed like a great match, to have a group of women [help] ... They've embraced us and we've embraced them."
She said that in the future she hopes to welcome any riders, "even males," to help deliver breast milk.
"That's what I'd love to see," she said.