— -- Care for a pair of handcuffs with your after-dinner coffee?
With the Valentine's Day weekend premiere of "Fifty Shades of Grey" movie less than a week away, retailers and restaurants across the country are wooing fans of the bondage-theme bestsellers with seemingly endless themed products and promotions.
From lingerie-shaped sugar cookies to steamy blindfolded dinner experiences, the gift options are varied, with some intended to raise temperatures and others merely raising eyebrows.
Typically, toys sold in relation to feature films are connected to PG-rated children's movies.
Not so with Vermont Teddy Bear Company's Fifty Shades of Grey Bear ($90). The plush stuffed animal is covered in "silky, smoky Grey fur," according to the company, with "smoldering Grey eyes, a handsome grey suit and silver tie." Lest anyone confuse this teddy with a stockbroker bear, it also comes with mini mask and handcuffs accessories.
If you need a drink after reading that description, consider a bottle of "Fifty Shades of Grey" author E.L. James's "personally blended" bottles, titled Red Satin and White Silk ($18 each). The wines are sold online as well as through Albertsons and other nationwide retailers. Having helped to select the lots that Mendocino Wine Company used to produce the juice, James tweeted afterward, "That was the most fun I've had with my clothes on in quite a while."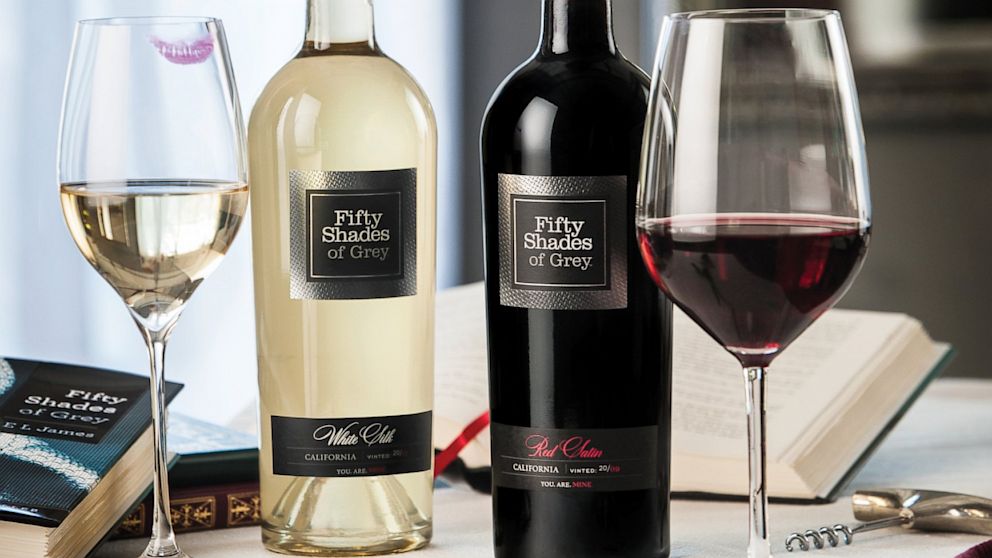 Pants are required at the 19 Sullivan's Steakhouse locations around the country, but those seeking a dining experience in the spirit of characters Christian Grey and Anastasia Steele, can try a new Aphrodisiac Menu offered at the establishments now through Feb. 20. Dishes include shucked oysters ($14), a duo of filet ($42), banana bread pudding ($9) and an "In the Grey" violet cocktail ($14) -- all served as the diner is blindfolded with a silver necktie.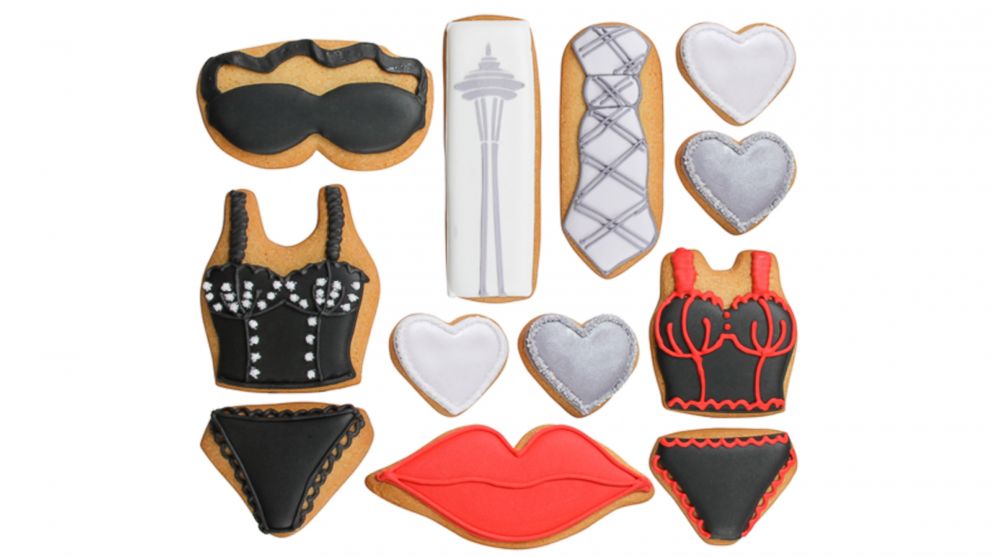 If you're looking for more of a laugh with a girlfriend than a lustful evening with a partner, the limited edition "Sweet Surrender" Cookie Collection ($50) by Eleni's NY offers just the right tone. Featuring cookies shaped as different icons inspired by the books and film, such as the Seattle Space Needle, a necktie, red lips, an eye mask, lingerie and grey hearts, the sweets are a little bit naughty but should only inspire calorie guilt at the very most.