Weddings usually include something old, something new, something borrowed and something blue -- but for one bride, there was something funny, too.
Interested in
Weddings?
Add Weddings as an interest to stay up to date on the latest Weddings news, video, and analysis from ABC News.
Bride Andria Farthing asked her cousin, Patrick Casey, to take on a unique role in her wedding to earlier this month.
"They've been together a while and I started lobbying to be the flower man before they were even engaged," Patrick Casey told ABC News. "They loved the idea, and I was beyond excited they said yes once they were officially engaged."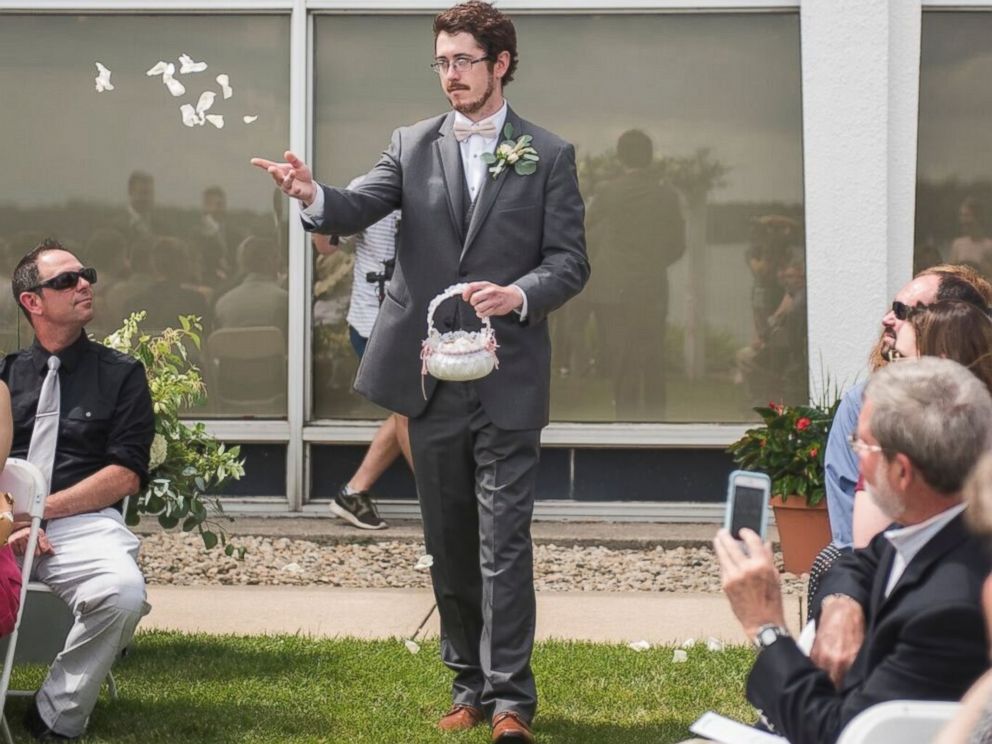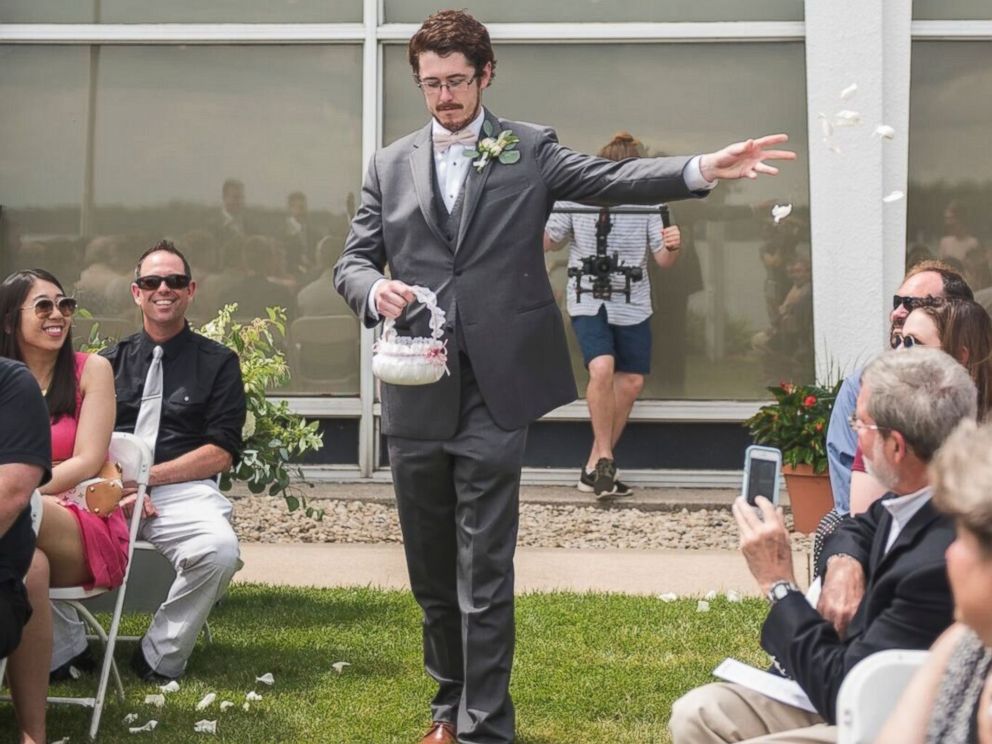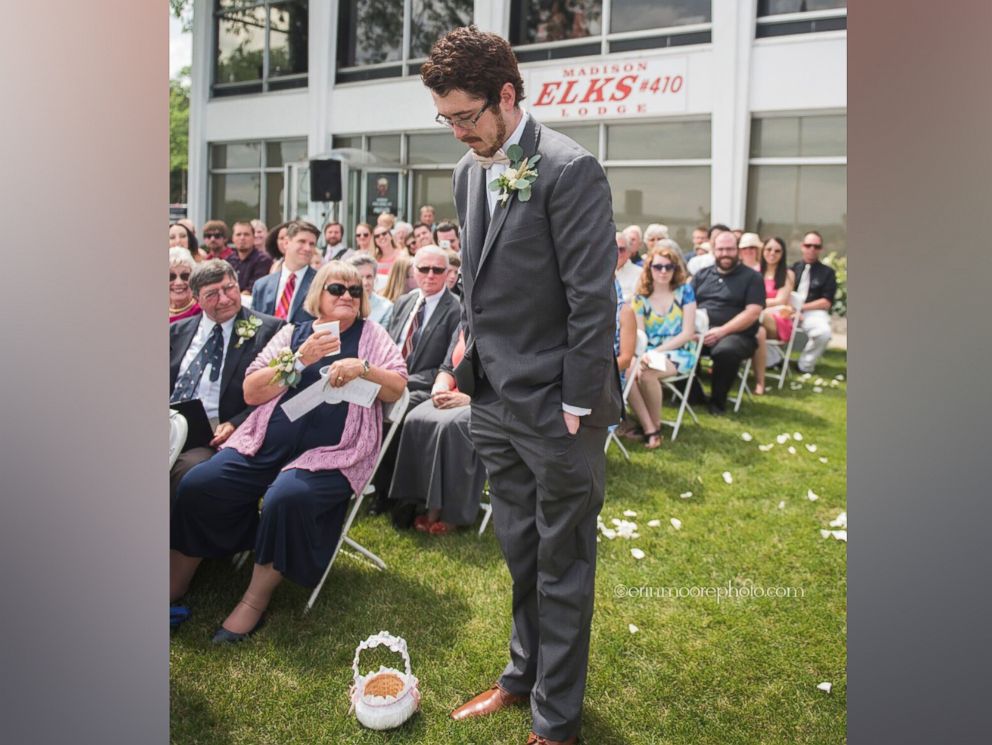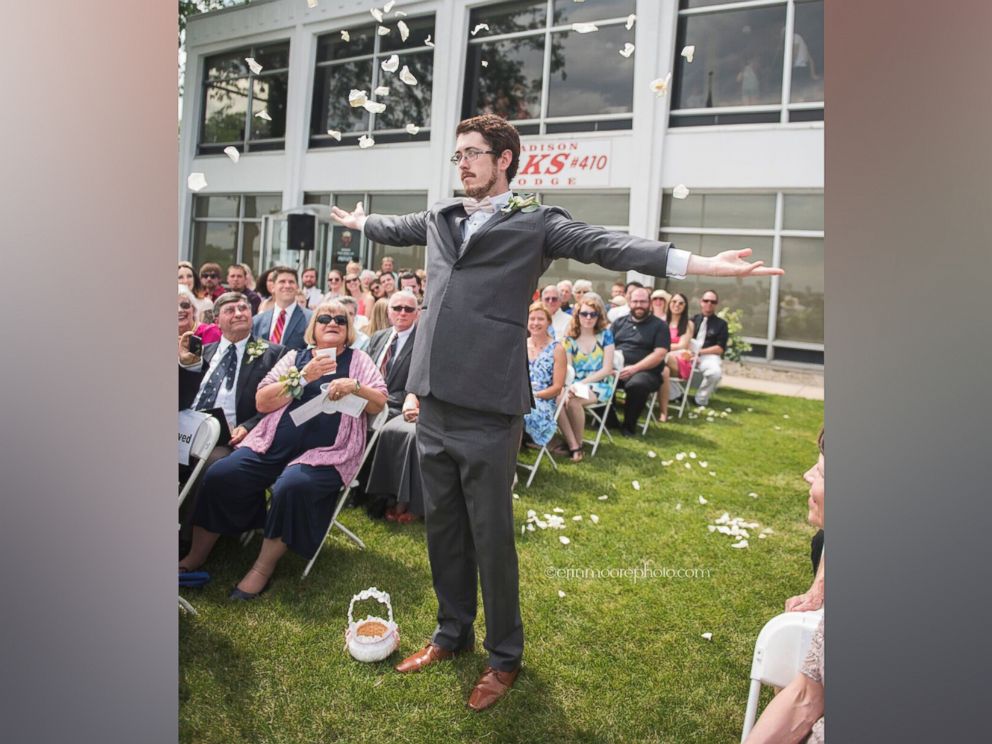 "I think every good marriage has a little laughter in it," Casey said, explaining that he "decided to have some fun with it."
He said Andria and the groom, Jake, "fully approved and encouraged" him to embrace the role with gusto.
As Casey made his way up the aisle, he tossed every last petal out of his tiny basket, even pulling some extra ones from random coat pockets.
"I forgot to use the petals I stuffed in my shoe though," Casey laughed.
This wasn't the first time the cousins were in a wedding party together.
Twenty years ago, the pair walked down the aisle together as ring bearer and flower girl, so Farthing had Casey carry the very same basket at her ceremony on June 17.
"When I was about five and she was about three, we were in my mom's brother's wedding," Casey explained. "I think her mom was the one who still had the basket."
Casey, who is from Appleton, Wisconsin, fully embraced the non-traditional role of "flower man" even after the ceremony was over.
"I saved a couple petals and would randomly throw them on people during the reception," Casey said.