— -- A Georgia couple's romantic love story is one for the books.
Jimmy and JoJo McLaughlin of Savannah, Georgia, shocked friends and family when they passed away this month within hours of each other, the day after their 60th wedding anniversary.
Relatives of the couple say they believe Jimmy McLaughlin couldn't bear to live without his wife, so he went to heaven to be with her again after she died.
Suzanne VonWaldner, the McLaughlin's eldest daughter, said she hopes their story inspires others to love each other wholeheartedly.
"It's hard to believe they're both gone, but I know they're in a better place," VonWaldner told ABC News.
Jimmy and JoJo McLaughlin met in the third-grade at Sacred Heart Catholic School, and both attended the Sacred Heart Catholic Church growing up, the family said.
The high school sweethearts married Sept. 10, 1955, when they were both 18 years old.
The couple went on to attend the University of Georgia together, the family said, but after JoJo McLaughlin became pregnant with Suzanne, she returned home to Savannah. VonWaldner says her father visited his wife every weekend.
After college, McLaughlin began working in the insurance business, and in addition to Suzanne, 59, the couple had four other children: Jim, 57, Joe, 55, Kevin, 54, and Erin, 52.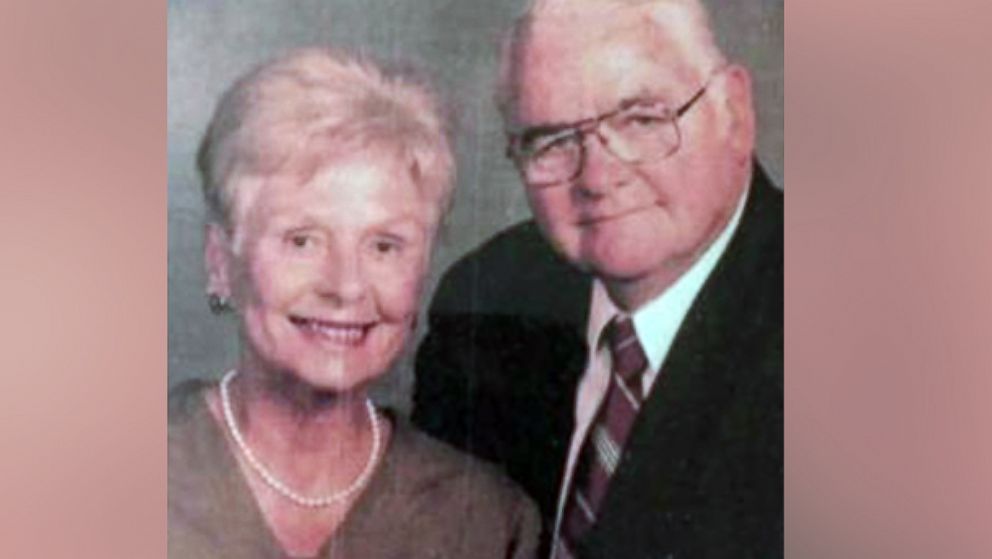 Son Kevin McLaughlin described them as the "best parents anyone could ask for," and noted that they treated everyone they met like family.
"My parents taught me integrity, morals, friendship and love," Kevin said. "The most important one was love."
The McLaughlin children described their family as very close knit, and said their parents did "absolutely everything together," because they valued family over everything.
"Wherever Jimmy was, there was JoJo," VonWaldner said.
Her mom was diagnosed with pancreatic cancer in the summer of 2014, the family said.
Her health started to severely decline in the summer of 2015, and when she was moved to a hospice in September, the family began to prepare for her death.
The family says they were worried about McLaughlin's dealing with losing his wife, and that he even told the director at the funeral home that he "might as well make it for two."
The McLaughlin's 60th wedding anniversary was Sept. 10, when he thanked her for the "marvelous life" they'd had together.
"He hugged her and kissed her and told her he didn't know what he was going to do without her," VonWaldner said.
JoJo McLaughlin died shortly after midnight Sept. 11. Later that day, her husband died of a heart attack.
"I know dad was having a hard time going without her, so they're happy together now, which is how I'd like them to be," VonWaldner said.