— -- Charlotte McCourt, 11, has sold more than 15,300 boxes of Girl Scout cookies and counting thanks to a frank letter she wrote rating each cookie and describing their respective flaws.
"The Toffee-tastic is a bleak, flavorless, gluten free wasteland," Charlotte, a sixth-grader from New Jersey, wrote in the letter addressed to a family friend. "I'm telling you, it's as flavorless as dirt."
Charlotte penned the letter to a family friend in Colorado after she became concerned that only two of the 92 boxes of Girl Scout cookies she had sold so far were designated to be donated to U.S. military troops. In hopes of boosting that number to help U.S. troops, Charlotte used her dad's laptop to send the letter to his friend.
"Sean said to her, 'I have a wealthy friend in Colorado and I texted him and he said he'd donate to the troops but why don't you write him a letter,'" Charlotte's mom, Beth McCourt, told ABC News of her husband, Sean McCourt. "Sean gave her his laptop and she took it in her bedroom and wrote and emailed the letter to him."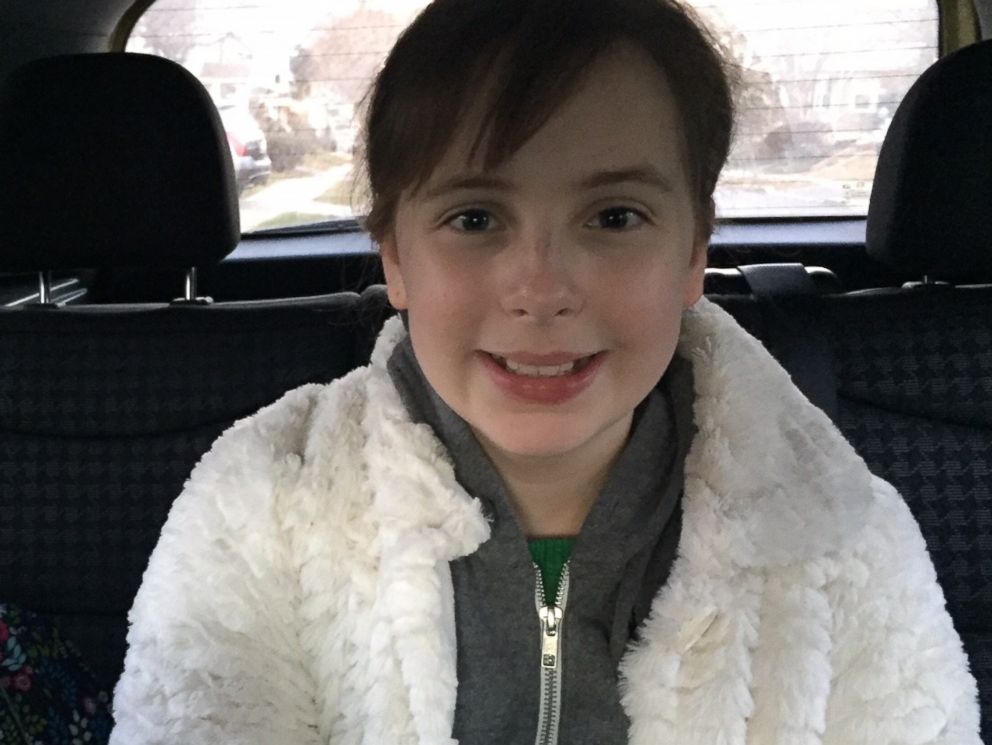 Charlotte said she didn't think ahead of what she was going to write.
"I played it by ear and I just kept typing until I thought the letter was good," she said. "At sales usually I'll say, 'This one is my favorite, this one I don't like as much,' but I've never described them like this before."
Charlotte rated each of the Girl Scout's famous cookies on a scale of 1 to 10, with 10 being the best. The perennial favorite Thin Mint earned a "9" for its "inspired" combination of chocolate and mint.
The Do-si-dos peanut butter sandwich cookie earned a "5" for "its unoriginality and its blandness," while the Savannah Smiles earned a "7" for its "divine taste."
"If you have a wild sense of adventure, try the S'mores," Charlotte wrote of this year's two new s'mores-inspired cookies. "Full disclosure, I have not tried the S'mores so I cannot rate it in good conscience."
Charlotte's letter gained a global audience when Mike Rowe read it aloud in a video posted to his Facebook page. Charlotte's dad, Sean McCourt, is a producer and writer on Rowe's podcast, "The Way I Heard It."
Rowe, the former star of "Dirty Jobs," told ABC News he appreciated Charlotte's honesty.
"In an age of fake news and dubious claims, leave it to a Girl Scout to show us the real value of truth in advertising," Rowe said in a statement. "The simple truth that not all cookies are created equal. The undeniable fact, that some are 'divine' and others taste like 'dirt.'"
Beth McCourt, answered "1,000 percent" when asked if the letter is representative of her daughter's personality.
"That is who Charlotte is," McCourt said, describing her daughter as "pure" and full of "honesty and humor."
The family friend to whom Charlotte wrote the letter purchased 25 boxes of Girl Scout cookies for U.S. troops, according to the McCourt family.
The number of cookie boxes people have donated to U.S. troops through Charlotte's cookie ordering website has now jumped to 7,253 and counting, according to Charlotte's local Girl Scouts council.
"It's honest, nice and it just makes people happy," Charlotte said of her letter's appeal. "I think that that's good to have in a world of war and hate and poverty."
Charlotte's local Girl Scout council also applauded the girl's "entrepreneurial skills" in this year's cookie sales, which end in April.
"Our Girl Scout Cookie Program helps Girl Scouts develop important life skills—goal setting, decision making, money management, people skills, and business ethics—that will set them up for success," the council said in a statement. "We are thrilled for Charlotte and we are proud that she exercised her entrepreneurial skills and is learning about taking the lead like a Girl Scout."