— -- Robin Roberts went to China to cover the historic opening of the Shanghai Disney Resort, but before her visit to the theme park Roberts explored the sights and culture of two other popular China destinations.
Her journey began in Beijing –- the nation's capital and home to more than 21 million people.
Robin hopped on one of the city's famous rickshaw rides to view some of Beijing's unique neighborhoods and beautiful parks.
"I've been struck by all the hustle and bustle here in Beijing but also the beauty. There are so many parks here - over 300 and the rickshaw is the best way to take it all in," she said.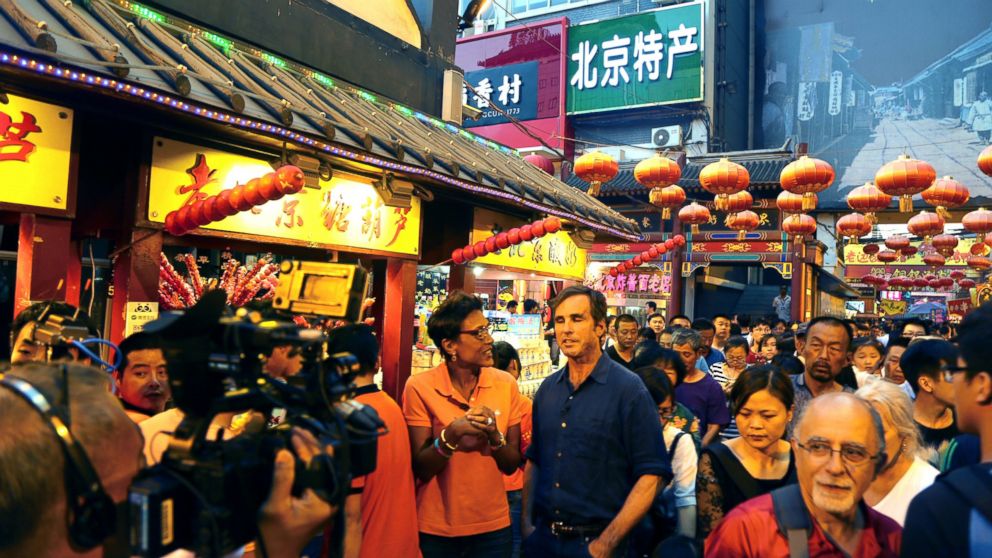 Eager to learn more about Beijing's culture, Roberts met up with ABC News' Bob Woodruff, a correspondent who spent many years living and working there. He shared with Roberts with some of his own personal insight and experiences.
Roberts met Woodruff at Wangfujing -– a famous shopping street that also hosts a popular night market. As they explored the market they encountered a variety of unique snacks, including scorpion on a stick. Frying scorpions is believed to neutralize their poison, and the tail is considered the most nutritious part of the arachnid. Other snacks included suan nai, a fermented milk drink, and various insect delicacies.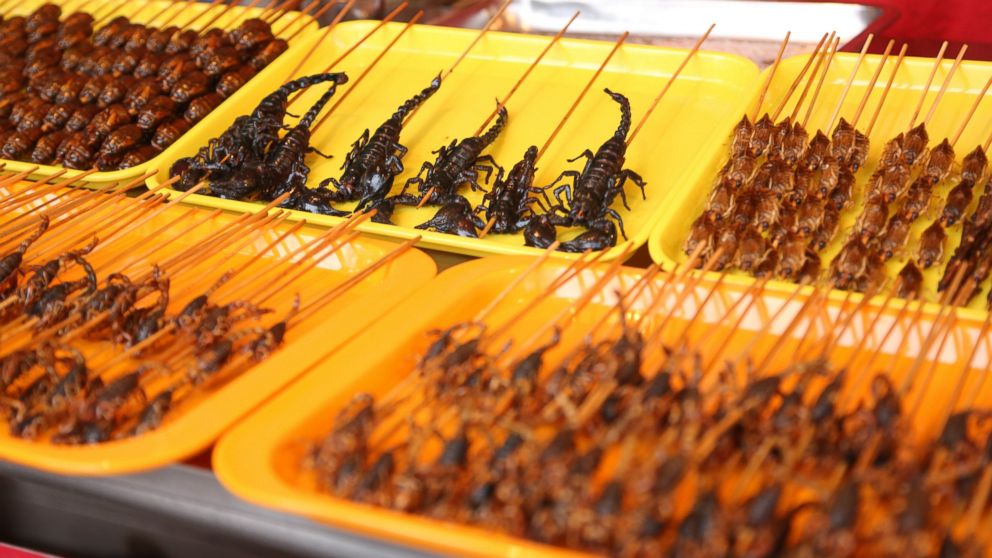 Roberts' time in Beijing soon drew to a close, but it wouldn't be complete without one last stop: The Great Wall of China.
Comprising 13,000 miles made of brick, stone and wood, the iconic architectural landmark was built for protection against raids and invasions.
Roberts' guide, Mei Zhang, the founder of the tour company WildChina, showed her the Mutianyu section of the wall. This section is believed to be the newest. How new?
"Six hundred years old," Mei Zhang said.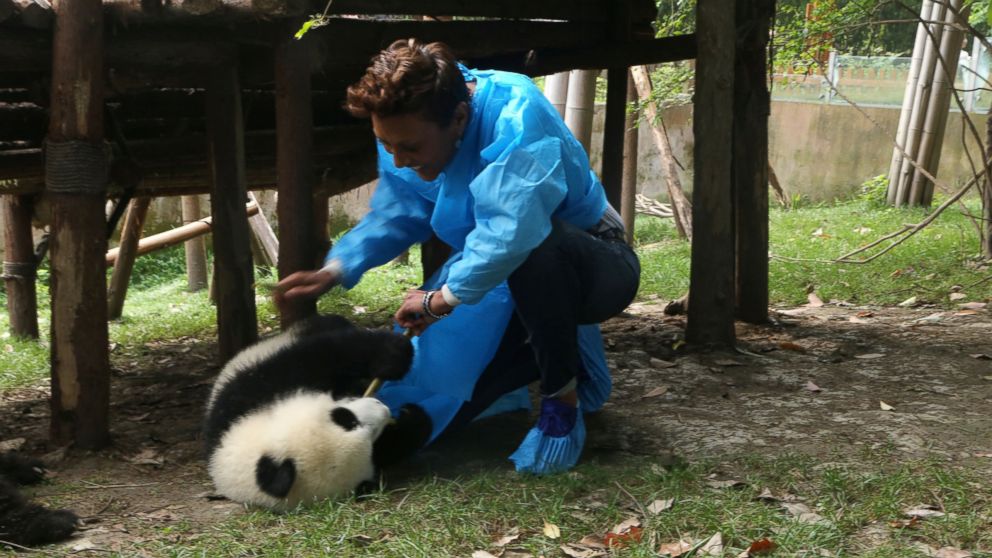 Chengdu was next up on the trip. The southwestern Chinese city is known for its cuisine, tea houses, and mostly for its beloved residents: giant pandas. Roberts even got up close and personal – literally nose-to-nose -- with cuddly younger pandas as she watched and played with them in their natural habitat.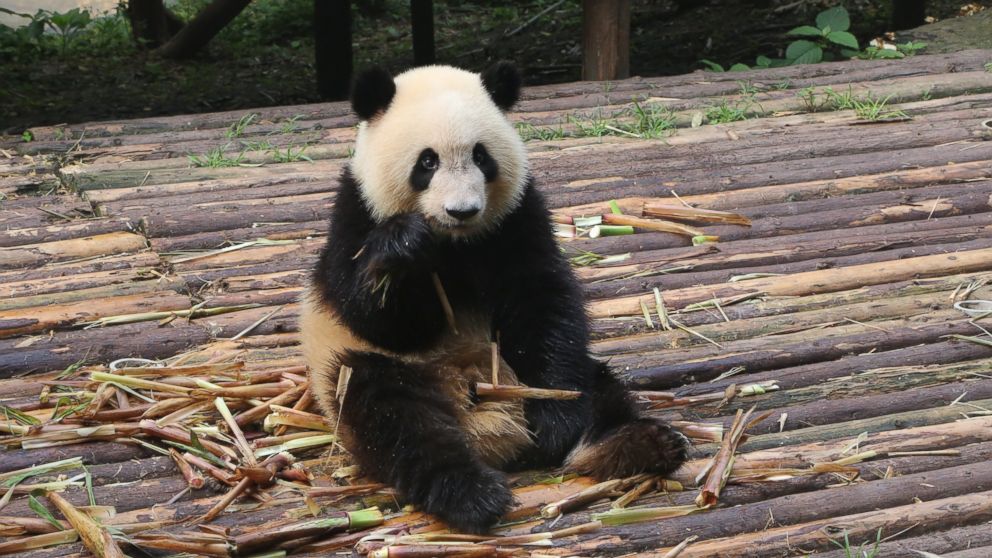 Roberts also didn't want to miss the famed local cuisine. Hot Pot, a traditional dish in which meat and vegetables are cooked in a boiling broth, is known for being spicy thanks to the Sichuan peppercorn. She certainly felt the kick served up fresh at Damiao Hotpot.
Roberts ended her time in Chengdu with a special performance -- a traditional face-changing performance, a mysterious and ancient form of Chinese art.
The Walt Disney Co. is the parent company of ABC News.