— -- One Potterhead took her love for the "Harry Potter" franchise to a new level after she spent nearly a month painting the first page of J.K. Rowling's popular book series on a wall in her home.
Young adult author Meredith McCardle recently moved into a new home in Fort Lauderdale, Florida, and decided she wanted to turn her home office into a haven of inspiration to write.
She originally wanted to stencil a French poem on her wall, but a friend suggested to the mother of two to instead "pick something that means something to you."
"'Harry Potter' was one of those books that I read when I was in college and I fell in love with it," she told ABC News. "It kick-started my love for young adult literature and that's what I write now."
McCardle, 39, said it took immense planning to pull off writing the first few words of Rowling's 1997 novel "Harry Potter and the Sorcerer's Stone."
Instead of buying a stencil, which she said would've cost thousands of dollars, McCardle said, "I just decided to do it old school. My mom's a teacher so I borrowed her projector to create a stencil."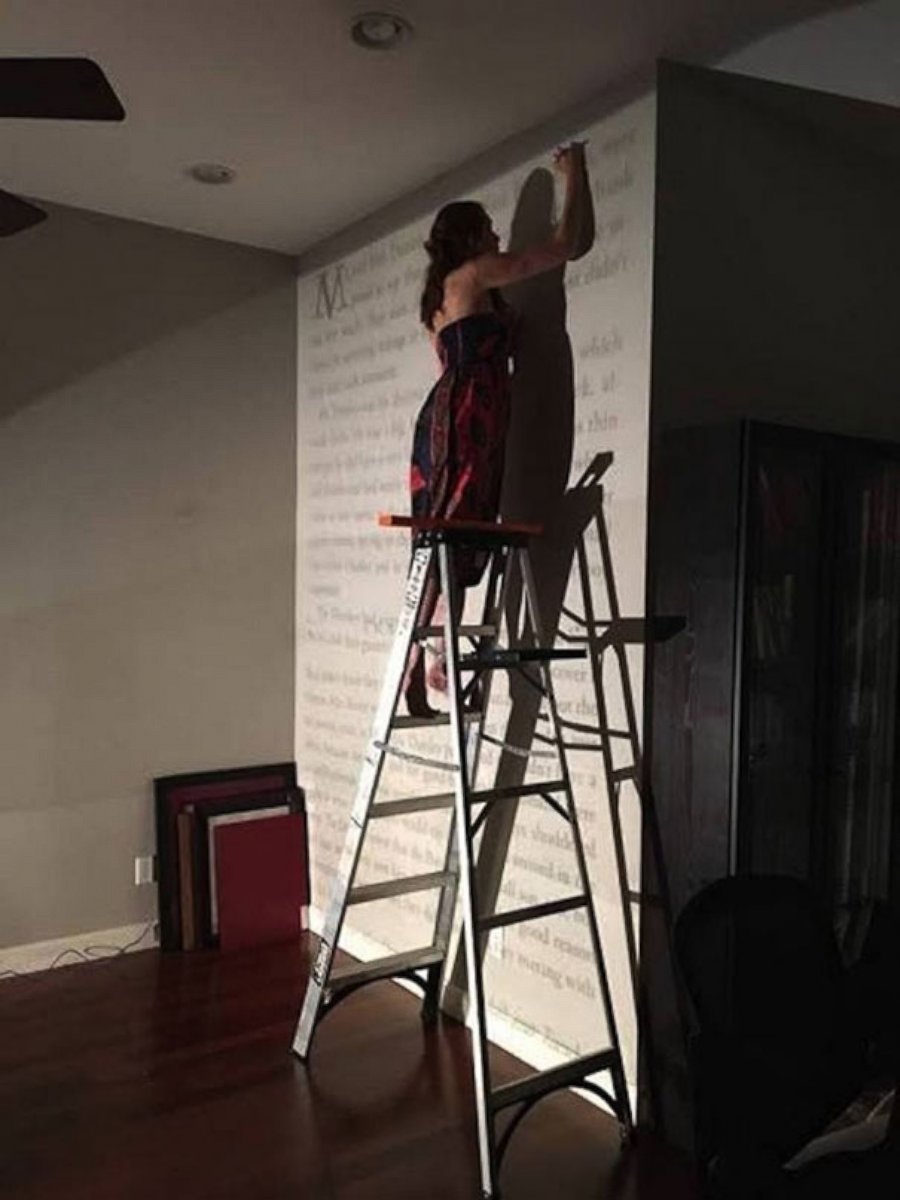 The author then "painstakingly" filled in each stencil with black paint onto her wall.
"I did it all myself," she added, proudly.
But what she thought would be a quick four-hour project, turned into a three-week effort.
"I made a serious miscalculation," McCardle admitted. "But I'm not a quitter."
McCardle's hard work paid off. After sharing the now viral photos on her Twitter account, she even got the attention of Rowling herself.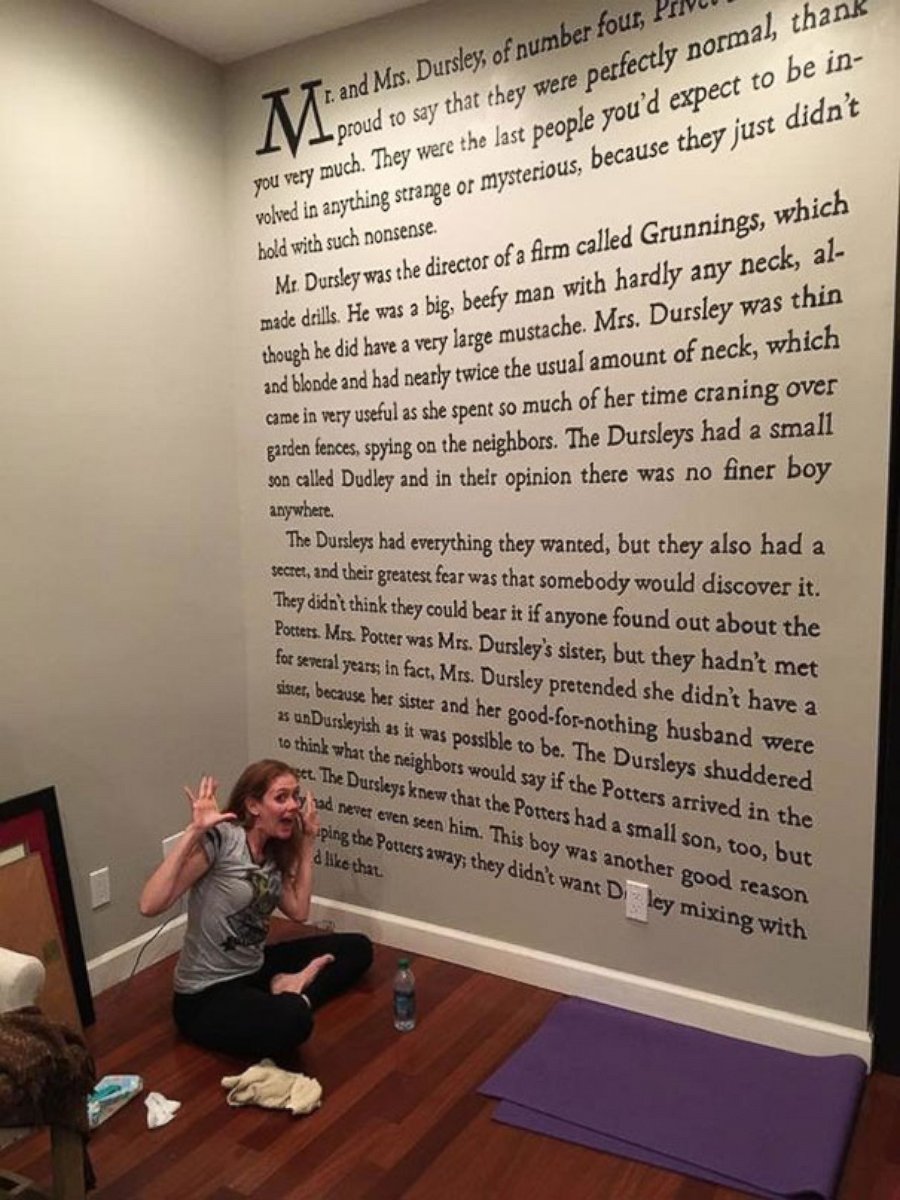 "I thought, 'There's no way she'll see this in a million years,'" she recalled. "But she eventually saw it and she favorited it and from that point it exploded. It was a really cool moment. It felt very surreal."
For now, McCardle doesn't have any other "Harry Potter" DIY projects in the works.
"I'm taking a break," she revealed. "I'm very sick of painting."