Heart-Stopping Photos Capture Hiker Saving Woman From Falling off a Mountain
A hiker is searching for the man and woman who were on Camelback Mountain.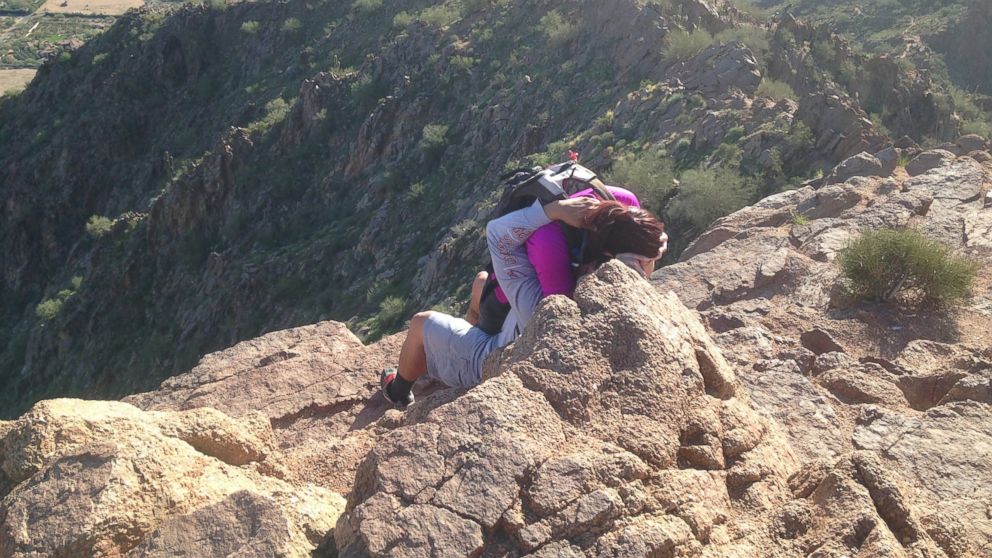 — -- An Arizona man is searching for a couple that he captured on camera following a life-saving rescue.
Marco Malimban, 48, of Queen Creek, Arizona, told ABC News that he witnessed a man saving a woman from falling off Camelback Mountain on Feb. 27, while he was hiking with friends.
"I was frighted by what I saw and aghast at how that day could've turned out for her, but also to have been there for a terrible tragedy," Malimban said. "I snapped the photo after about 20 seconds after the rescue event and then I had to head down. I didn't get a chance to say anything to them. It didn't seem like the right time to."
Malimban said he was about to snap a photo at the top of the mountain when he heard a scream.
He followed the noise and saw a woman dangling off the cliff. She had fallen over the edge and another hiker had grabbed her by the ankles in order to save her.
"He stopped her from plunging completely down and pulled her back up," Malimban said. "She seemed really shocked. I couldn't hear any words from them. There was just silence and then they went into that hug you see in the picture."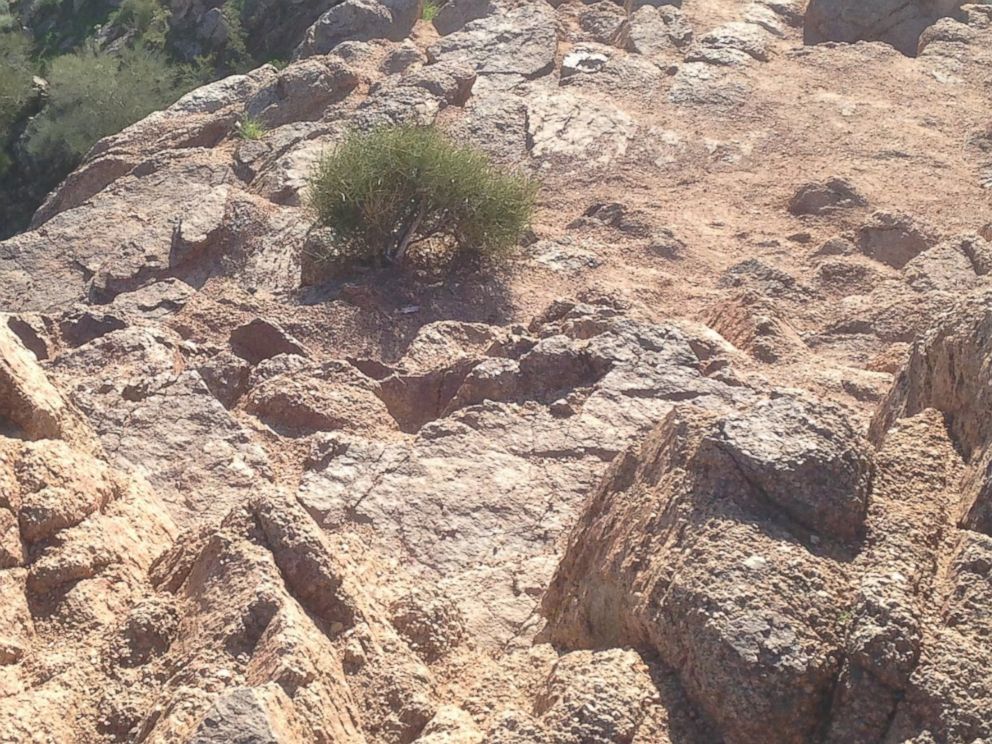 Because their faces are not showing in the photo, Malimban expects it will be difficult tracking the hikers down.
He hopes sharing the picture on social media will help identify them.
"How they held each other afterwards, it seemed like they know each other," Malimban said. "I just want the picture to get to them. I think it will be very important to them to have that photo."