— -- Kevin and Annette Shanahan are lucky to be alive.
One night last month Annette, of Reedsburg, Wisconsin, woke up in tremendous pain.
"I had gotten up because I thought I was having a heart attack," she told ABC News. "You're so fuzzy you can't make a reasonable thought. So I had gotten up and gotten to the chair in the bedroom and I thought I was going to die. I wasn't in the presence of mind to even tell my husband."
Their cat Grace, or Gracie as they've affectionately nicknamed their 8-year-old Maine Coon mix, began rattling their bedroom door with her paw.
Annette said she had fallen asleep in the chair and only woke up because of her persistent kitty.
"Gracie started pounding at the door. Pounding loud. She was really pounding," she recalled. "Our house is 120 years old so the door rattles."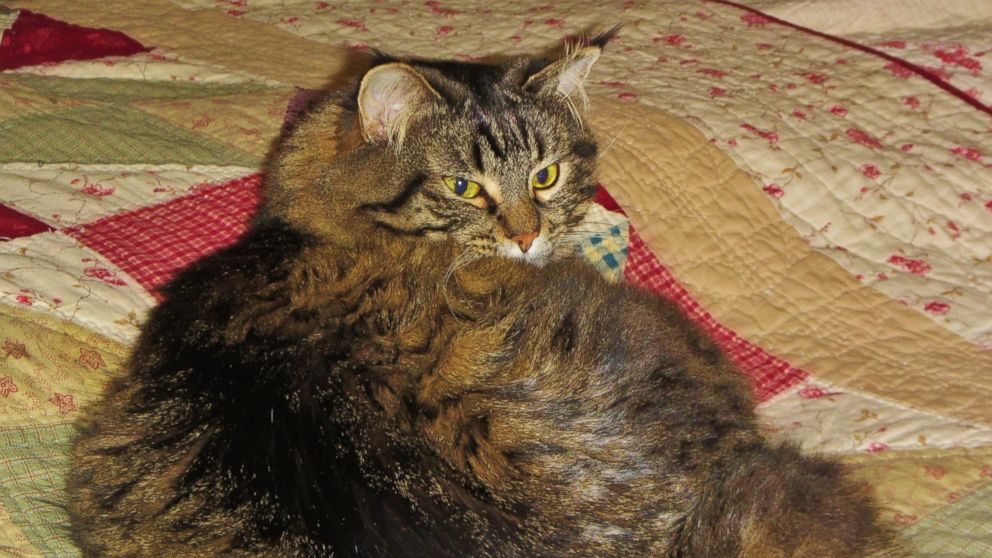 Her husband eventually heard the loud sounds and realized he wasn't feeling well either.
"When he stood up he realized something was wrong. He realized he was fuzzy and not right also," said Annette. "My husband went and looked to see if our children were home. But I couldn't stand up. I was thinking in my head I was having a heart attack. I slid down on my side down the stairs and he had gotten my cellphone to call our children to find out where they were."
The couple's son could immediately tell something was wrong since Kevin's speech was so impaired and erratic.
"My son started coming here and he got here before the police," said Annette. "Then my husband handed me the phone and I dialed 911. We didn't have the presence of mind to think to get out of the house. All I got out was our address. I said, 'I can't breathe' and kept repeating our address."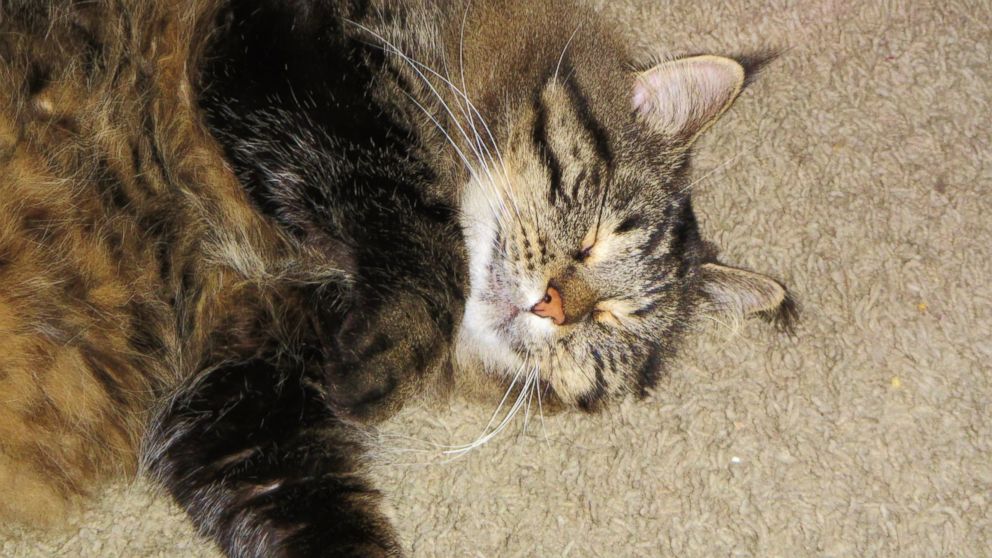 Once the energy company and emergency responders arrived, they discovered lethal amounts of carbon monoxide upstairs.
"Alliant Energy came and tested the house and upstairs was 600 something, and a normal house is supposed to be between 0 and 5.5," Annette explained.
"We had a tankless gas hot water heater. The vent had gotten iced shut," she said. "And both our kids had both taken showers earlier that night. When we went to bed our daughter was taking a shower and she left for a friend's house. And then our son showered right after that. It sucked up the gas and pushed it right into our room."
The Shanahans have learned a valuable lesson from the scary experience and have now replaced their 15-year-old outdated detector with four new ones. They're also extremely thankful that Gracie alerted them to the potentially fatal situation.
"We usually sleep with our door closed and right before we went to sleep she was outside our door meowing which is very unusual," said Annette. "So I thought, 'Oh I'll just let her in. She wasn't' feeling well. She sensed something was wrong before that I guess."
She added, "We were definitely saved by Grace. Saved by Gracie."