— -- After spending seven years working as a custodian at a Kentucky high school, Lowell Outland walked back into the same school as a full-time teacher on Wednesday.
Outland, 59, is now teaching many of the same students who saw him cleaning the campus and helping them on field trips at Tates Creek High School in Lexington.
"It gives you a whole different feeling," Outland told ABC News. "The kids would come up and say, 'Hey, weren't you a custodian last year?'"
Outland said his career change prompted one of the school's approximately 1,800 students to tell him, "Man, I think that's cool."
Outland wasn't able to finish high school himself in the 1970s, but he earned his GED while in the military. He went on to earn an associate's degree.
Outland said when he started at Tates Creek after being laid off from a local electronics company that was downsizing, he had no interest in working in the classroom.
He dropped out of high school in the 1970s and earned his GED while in the military. He later went on to earn an associate's degree.
Then, while working at Tate's Creek at night, he took college classes in the morning and earned his bachelor's degree from a nearby university.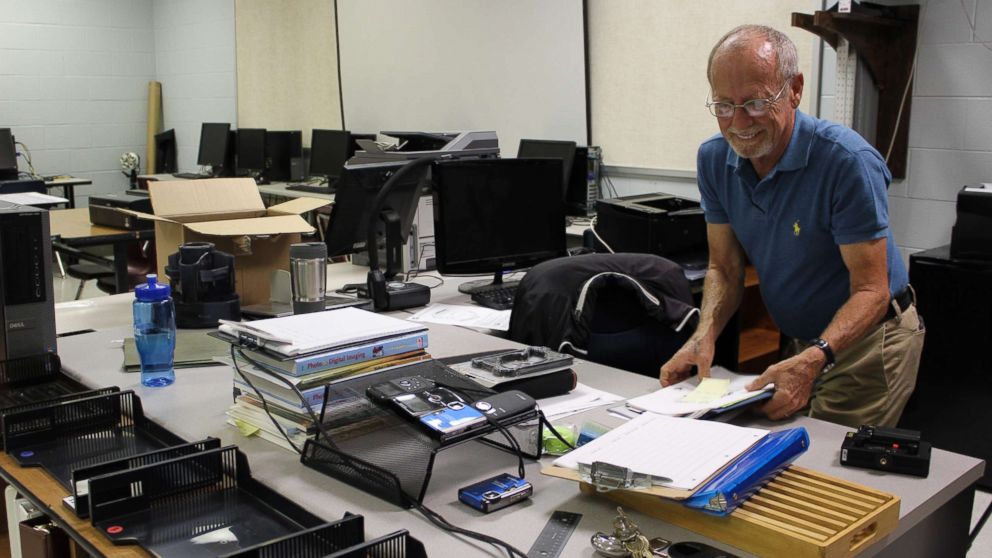 He said being around the high school students led him to change his career path and go into education.
"I got to know the kids and there are some of them that are absolutely wonderful and I enjoyed being around them," he said. "I felt like it was time for me to start contributing a little bit."
Lowell said he studied before the start of his 1 p.m. custodian shift. When Lowell left his custodial job in July, it marked the end of his 12-year educational journey from associate's degree to teaching certificate.
"I think my past experience will give [students] something to think about," said Lowell, who is teaching digital photography and graphic communications. "I'm showing them what they can do with their lives."
The school's principal, Marty Mills, said he had no hesitation in hiring Lowell, whom he said has a natural rapport with students.
"I'm just happy that we're able to keep him here," Mills said. "I just believe it's a great story for our kids and for everybody -- that when it gets hard, you don't just give up."
Lowell, 59, said he "can't comprehend" his age and so is undaunted about starting a new career at a time when many of his peers are considering retirement.
When asked whether being around high school students gives him energy, Lowell replied honestly: "Sometimes it does and sometimes it just wears me out."