Texas high school student Chase Bradley wasn't just inspired to raise money for cancer research. He also donated his scholarship money to a fellow student who had recently overcome the disease.
Chase, 17, a junior at Hyde Park High School in Austin, Texas, gave away his prize to survivor Sergio Garcia, 18, since his sister, Hunter Bradley, also beat cancer five years ago.
"I remember my dad told me, 'Chase, your sister has cancer,'" Chase told ABC News. "I didn't know what it meant at the time. I didn't know what it meant for a family. I remember being in my her hospital room, trying to keep a straight face and not cry in front of her. It was a very heartbreaking setting. I gave my sister a hug and it was very overwhelming."
This year, Chase joined 13 other students in the Austin area to raise money for the Leukemia and Lymphoma Society.
Chase was awarded the $2,500 scholarship money after raising $57,000 for the society in seven weeks.
"He started a letter writing campaign, phone calls, emails, social media and reached out to friends and family and a lot of people who have followed our daughter's story," Chase's mom, Denise Bradley, told ABC News.
The fundraiser was part of his school's "Student of the Year" competition. Chase said he knew he was going to give the $2,500 away to a cancer survivor even before he won the scholarship.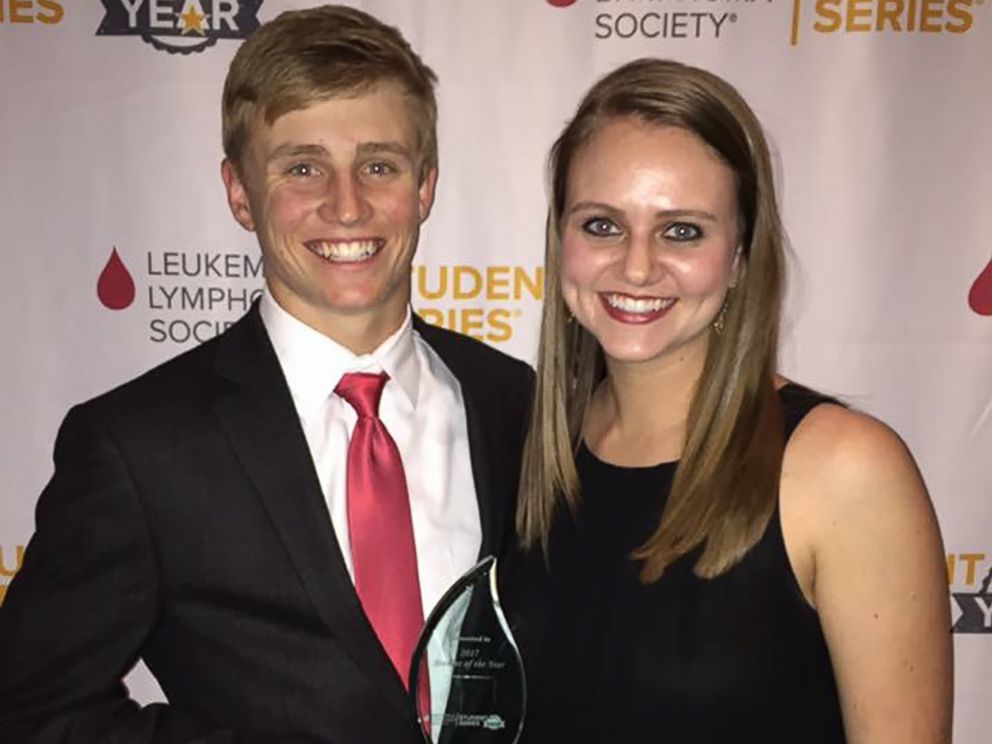 "I knew I couldn't keep this scholarship because cancer -- it doesn't impact just that one person," he said. "The last thing they want to worry about in fighting cancer is having enough money to go to college."
After receiving the scholarship, Chase and his family asked the Leukemia and Lymphoma Society to help identify a high school student area who had battled cancer and could benefit form having a college scholarship.
The society connected Chase to Sergio Garcia. Sergio was diagnosed with leukemia in 2013, but has been cancer-free for almost two years, he told ABC News.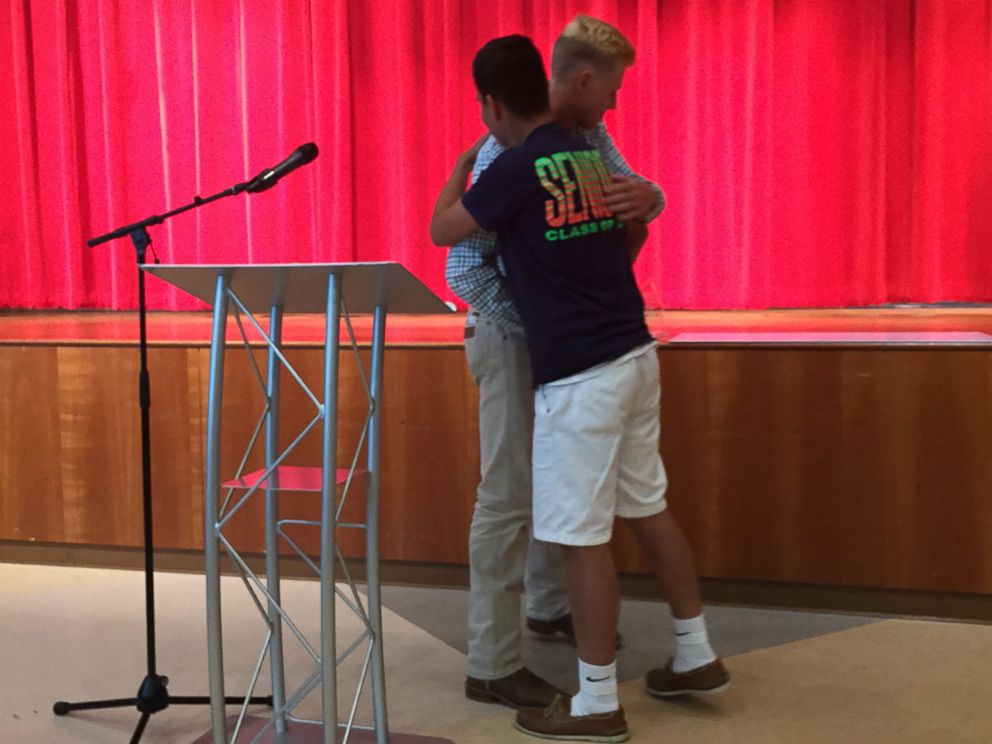 On May 8, Chase handed the scholarship over to Sergio during an end-of-the-year awards ceremony at Hyde Park High School.
"It was just absolutely moving," said Denise Bradley. "Chase called Sergio to stand up next to him and told Sergio he respected and admired his strength during his cancer battle and he handed the scholarship over to him."
Chase's father, S.L. Bradley, said he was pleased with his son's kind act.
"He was sacrificing for a greater cause," S.L. Bradley told ABC News. "Because of this, I was really proud of what he's done."
Sergio said he was very grateful to accept Chase's scholarship.
"It was something really nice that he did for me and I didn't even know him," he added. "We've become really good friends after that. [I plan] to pay some of my tuition for college."
Sergio will attend Austin Community College in the fall to study architecture before transferring to a 4-year institution, he said.