— -- "Take me out to the ballgame" took on new meaning for dozens of Houston Astros fans on Tuesday when hometown hero "Mattress Mack," whose real name is Jim McIngvale, treated them to a chartered flight to Game 6 of the World Series in Los Angeles.
Hurricane Harvey first responders, military veterans, and die-hard fans were among the roughly 40 passengers who boarded the chartered 737 plane for an all-expenses-paid trip on Mattress Mack's dime.
"We gave tickets to first responders and to fans, and just to see their face light up was repayment for whatever money I spent a thousand times over," McIngvale told ABC News. "The first responders are the true heroes of Hurricane Harvey, and what better people to send."
"I was taught in school, 'The essence of living is giving,'" McIngvale added.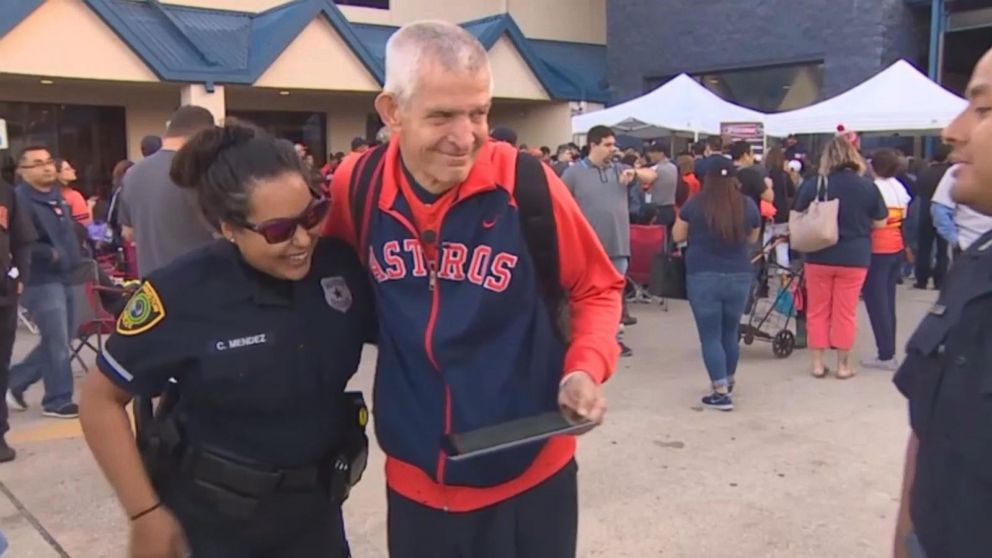 McIngvale's kindness during Hurricane Harvey went viral after he opened the doors to his Gallery Furniture showrooms during the storm, turning them into evacuation shelters.
"I decided we'd open the store and make it a shelter for all the people who were disaffected," McIngvale told ABC News during Harvey. "We have these giant 24-foot box trucks that can get through 5 to 6 feet of water. We sent 'em out, picked up about 200 people. They were stranded on bridges, they were stranded in convenience stores, they were walking through the water with snakes and alligators, and we brought 'em out here."
Some people won McIngvale's contest by calling into a local radio show, while others lined up at one of his furniture stores.
John Dees, an active Navy seaman, was one of the contest winners.
"I joined the Navy four years ago out of Houston. I grew up here, lived here the first 19 years of my life," Dees, who said he heard about the contest to get a ticket on the radio and won, told CBS station KHOU. "Everything he's done for the community of Houston -- not only during Hurricane Harvey but in the last decades -- is incredible. [He's] just a great man."
Even though the Houston Astros lost the game, all of the fans told KHOU it was an incredible experience.