— -- Albuquerque resident Donna Kramer, 74, may have been diagnosed with dementia nearly four years ago, but that doesn't mean she's forgotten the sacred Valentine's tradition that began months before she married her husband, 77-year-old Ron Kramer, in 1979.
Ron has been recreating the couple's first Valentine's Day together for nearly 40 years, and he continues to do so now that Donna is residing in an assisted living facility.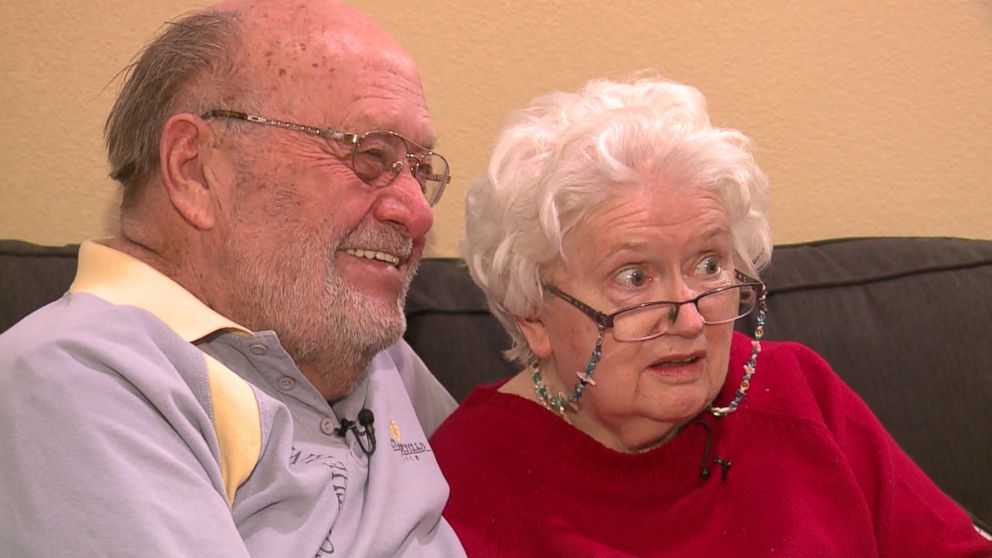 The couple's love story began on Jan. 2, 1979, when Donna was going through a divorce and Ron -- then an insurance salesman for Prudential and five years divorced -- knocked on her door, Ron told ABC News.
Donna had just flown back from visiting family in Washington, D.C., and answered the door in a house robe and "Big Bird" slippers, Ron said.
"I was really sexy!" Donna told ABC Albuquerque affiliate KOAT.
The unusual outfit must have worked because a few days later, Ron went back to Donna's home and invited her and her daughter to the Ice Capades, he said.
It was still January when Ron asked Donna what kind of candy she would like for Valentine's Day, and from there, the tradition was born.
Donna informed Ron of her love for dark chocolate cremes from Buffet's Candies, a gourmet candy shop serving the Albuquerque area since the 1950s. When he got there, the clerk told him that if he brought the box back with him the next year, they would only charge him for the candy.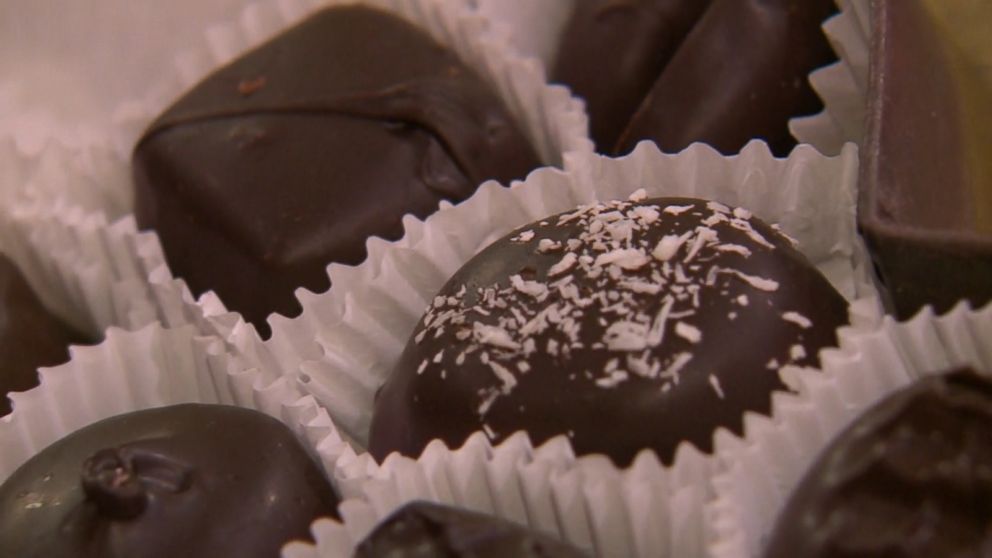 The pair wed less than five months after their fateful encounter, on May 8, 1979.
After that, every year on Feb. 1, Donna would ask Ron, "Do you have my chocolates yet?"
Ron would then retrieve the box from its hiding spot in the back of his closet, next to his sweaters, and head to Buffet's.
Donna limits herself to one chocolate indulgence per day, which means the chocolates usually last until May, Ron said. Once they're gone, the tin goes back into the closet until the next Valentine's season.
Donna was diagnosed with dementia in 2014 and moved to a nursing home the following year, Ron said, describing that day as "the saddest" of his life. Even before the diagnosis, Donna had "been through an awful lot," health-wise, which included a stroke due to an aneurysm and two battles with breast cancer.
Ron has been with Donna through it all and will never leave her side, he said.
"I made a commitment, and the commitment's gonna be for the rest of our lives," he said. "I've been with her. I'll never leave her."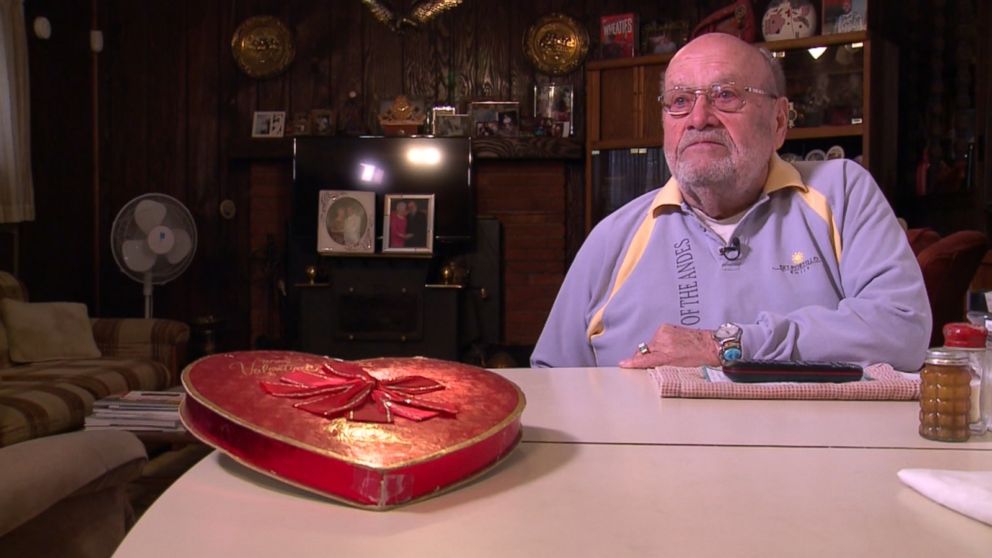 Ron visits Donna every day at the assisted living facility, and he's never empty-handed. Every day, he brings her a small Coca-Cola, a piece of gum and a piece of fruit -- sometimes strawberries, sometimes raspberries and on Mondays, pineapple.
Since she moved there in August 2015, he's only missed three days -- when he went to visit his 96-year-old aunt in Nebraska last year.
Donna's long-term memory is still sharp, Ron said. She remembers almost everything, including the 25 cruises and trips they took over their married life, he said. Donna continues to struggle more and more with her short-term memory and will often ask him the same question 10 times, including what's on television during their nightly after-supper phone call.
Ron knows the condition will get "progressively worse" and said he has been going to support groups to help him prepare for the inevitable.
"She's going to forget who I am," he told KOAT. "So enjoy every minute you can have with them while they still remember you."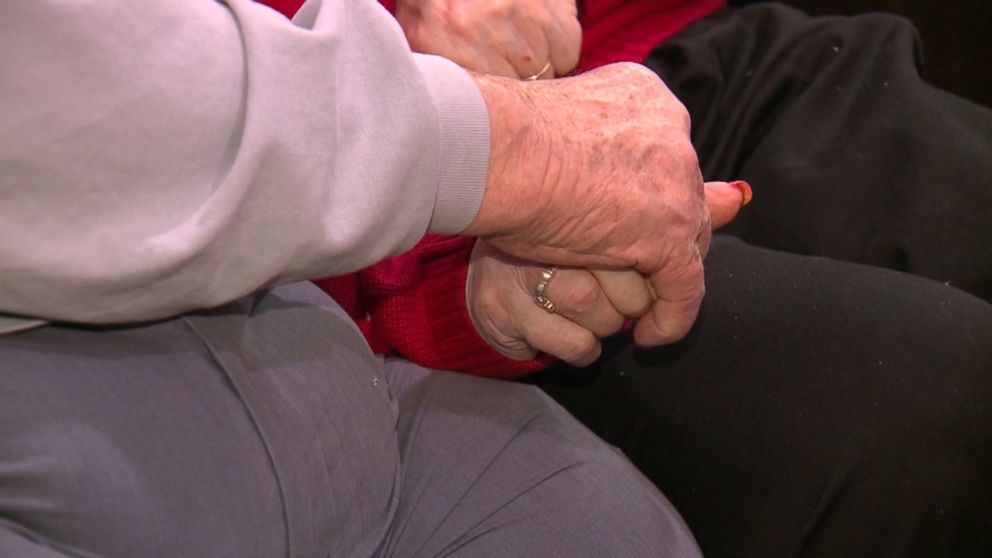 Ron said that his "biggest fear" is that something will happen to him because it is his "responsibility" to care for his wife.
On Saturday, Ron brought Donna her Valentine's box of chocolates for the 39th time. While it cost Ron $13 for the box and candy in 1979, this time around it cost a whopping $41. But he doesn't mind the premium price, he said.
"It's awful good candy," he said. "It's worth every dime of it."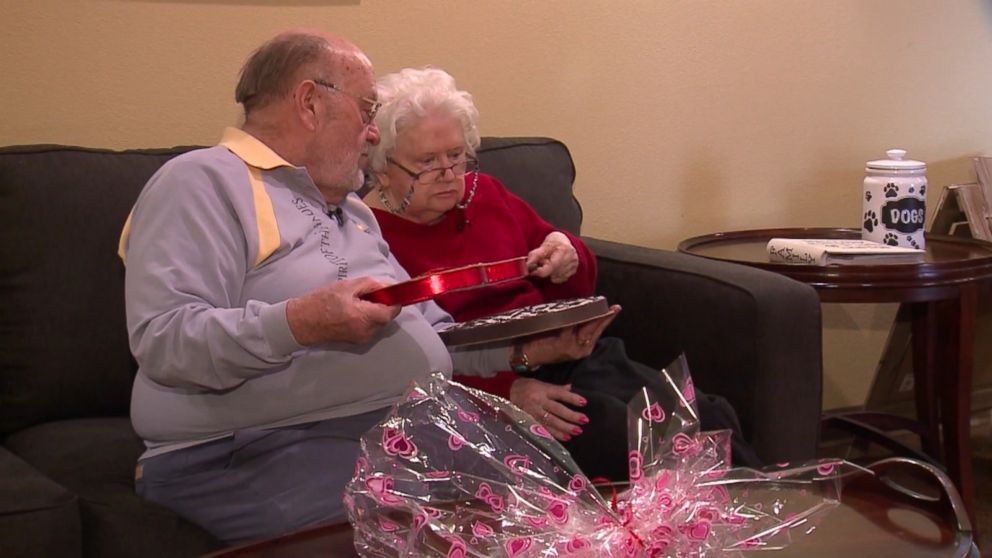 Donna told KOAT that she knows she's lucky to have her husband.
"That's why I'm going to keep him. He's a keeper," she said. "I married him years ago, and I love him as much today as I did then."