— -- We all know one of the best parts of going to IKEA is taking a reprieve from the winding aisles to eat their Swedish meatballs in lingonberry sauce on the cheap.
Now, on the furniture giant's 30th anniversary in the United States and of selling meatballs, IKEA is trying to widen the breadth of the 600 million customers annually that eat at their global restaurants by offering new vegan and dairy-and-gluten free vegetable balls and antibiotic-free chicken meatballs.
The veggie balls are made with chickpeas, green peas, carrot, corn, kale and red pepper, all of which are chunky and visible in the final product. The 10-piece grönsaksbullar plate – which translates literally to vegetable balls – is served with a roasted cauliflower and sweet potato sauce as well as steamed vegetables, all for 350 calories and $4.49.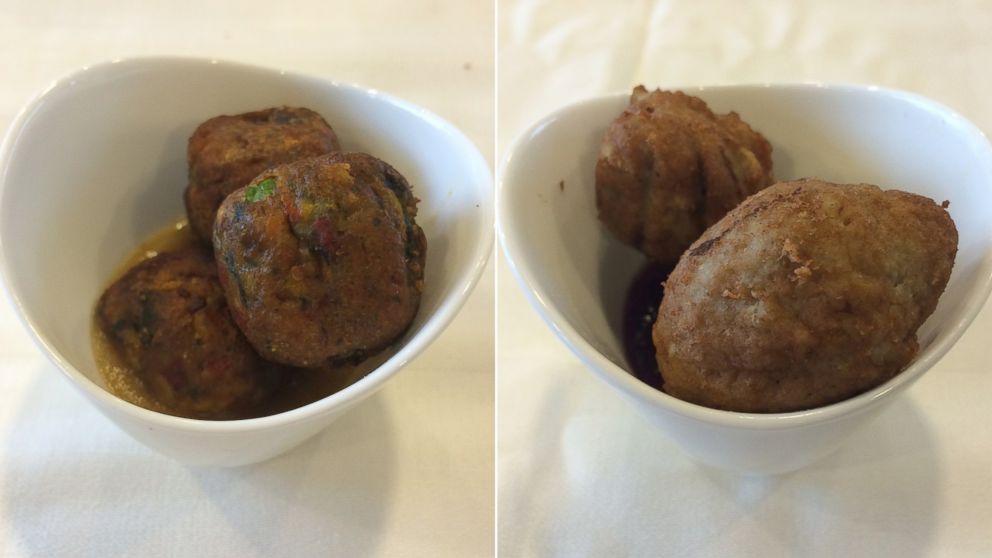 The balls are savory with a hearty texture, accented by sweetness from the sauce as well as a slight spiciness from garam masala, but the flavors and vegetables will change seasonally three times a year to correspond with spring, summer and fall produce.
The veggie balls headline the other new offerings on the menu, which include the chicken meatballs, an asparagus salad, an arugula and melon salad and two grilled chicken salads, the spring one with an asparagus couscous salad and the summer option with a corn black bean salad. All the new items are under 450 calories and less than $5.
"IKEA's food future starts now. We feel there's a need for more sustainable, nutritious choices," head of U.S. IKEA Food Gerd Diewald said at a press event announcing the changes. "You don't have to go to high-end restaurants and supermarkets to get this kind of food."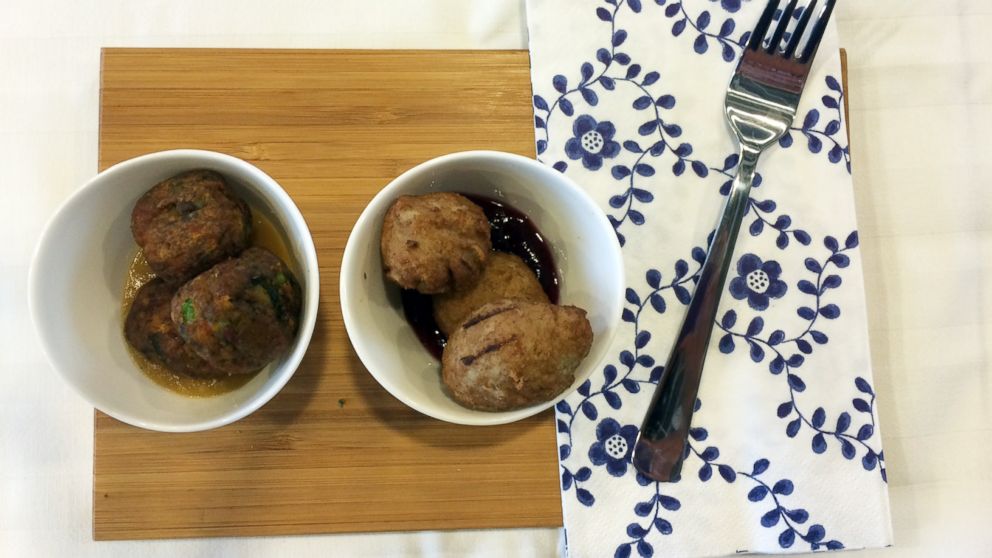 Diewald said IKEA's founder believed it was "difficult to do business with hungry customers" and that "meatballs are the biggest sofa seller for people at IKEA." In fact, the furniture store sells more than one billion meatballs per year, which contributes to a smaller but still substantial part of the company's business.
As a part of these new offerings, IKEA is committing to sustainable farming practices, more organic offerings and following Aquatic Seafood Certifications and Marine Seafood Certifications. All their meatballs, including the traditional pork and beef balls, are now completely antibiotic free.
"We started a food journey that's going to be very exciting to follow. We're introducing a lot of interesting steps at this point, but there's a lot more coming," Diewald said. "We want to push the envelope of providing sustainable, nutritious food at affordable prices for the many."