Illinois dad Cole Thomas walked out of rehab seven months after a car crash left him paralyzed.
"On my way to work with a fully loaded work truck, I had a deer run out in front me and I swerved into the ditch and once I tried to get it back up on the road I over-corrected and we rolled off the opposite side of the road," Thomas, 34, of Rochelle, told ABC News. "While we were rolling my seat belt came off. I heard a click and felt a flap in front of my face and then I got thrown around like a rag doll."
Thomas shattered his L2 vertebra and was told he'd never walk again. But he never lost hope, pleading on Facebook from the ICU for a doctor or rehab center to heal him.
"I am looking for a doctor, for a rehabilitation center, for someone or something that will help me be able to walk again," he said in this heartbreaking video, which amassed 13 million views. "I have the willpower and the strength to keep going and to push as hard as I can to be able to do it. I have two small girls at home, a 4-year-old and an 8-year-old, that need their daddy. And I want to be able to dance with them at their wedding day one day."
The Shirley Ryan AbilityLab in Chicago answered his prayers, working with him diligently every day.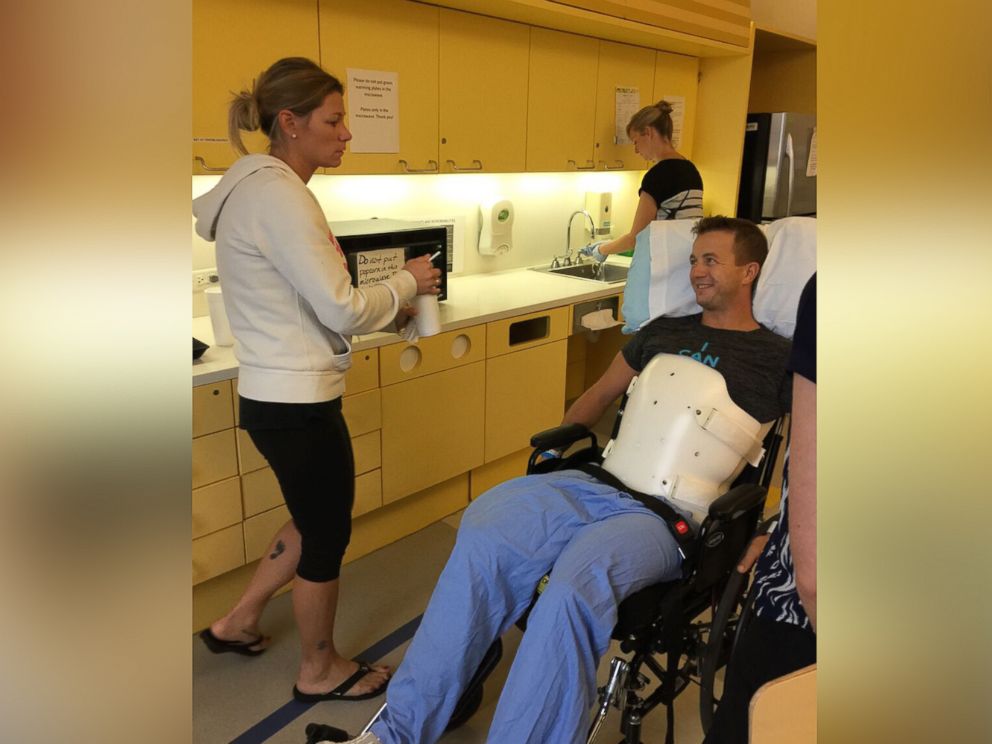 "One of my very first therapists came in with a wheelchair and a transfer board and said, 'You're going to get yourself sat up and get yourself to the edge of this bed and I'm not going to help you at all,'" Thomas recalled. "I looked at him and said, You're crazy' and he said, 'Yeah pretty much,' but I tried it.
"Then to find out I can do it is such a confidence booster," he added.
Despite making significant progress much quicker than expected, he said it was often difficult to not fall into a "pity pit."
"You get terribly into this pity pit," he said. "And it's so easy to fall into that too because it's really, really hard to see any of the positives throughout any of it."
Eventually, though, he was able to meet the ultimate goal he had set for himself.
"Cole's No. 1 goal in occupational therapy was to be able to pick up his daughter," said his therapist, Sarah Zera. "Being able to really participate with his family and be a good family member was very important to him, and he really did his best to do that along the entire spectrum of his care."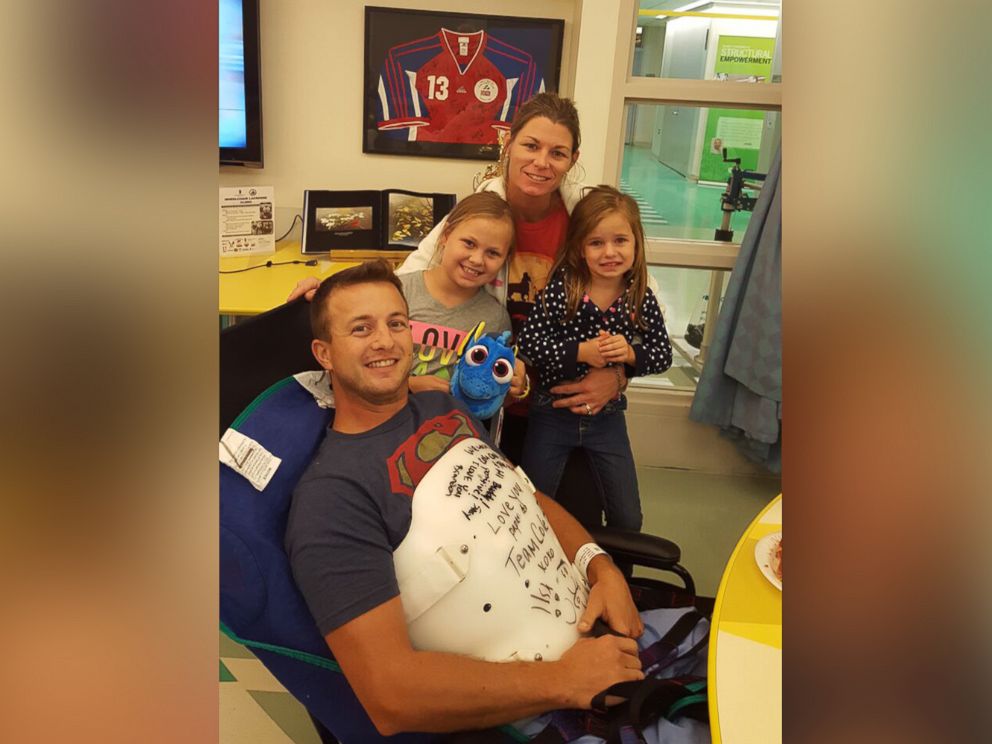 On April 21, Thomas had a celebration in honor of finally being able to go home, walking himself to the car.
"To go from being completely paralyzed from the waist down to being able to stand up from a chair to walk out the door -- on top of the world," he said of that special moment. "It's a whole new start."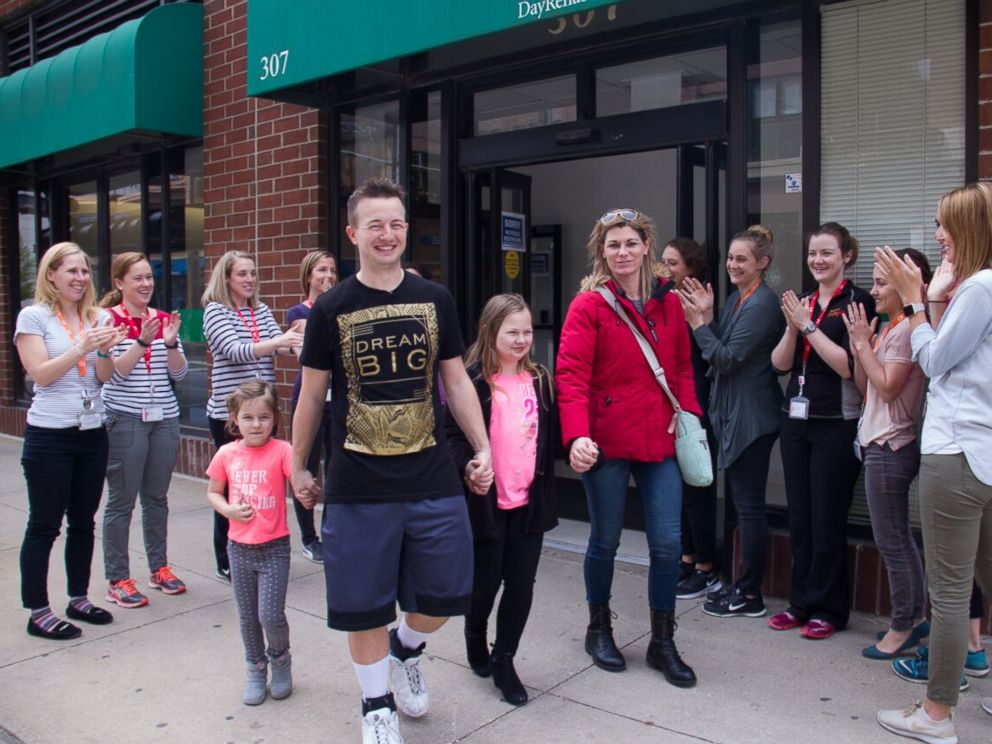 "The best way to get me to do something is tell me I can't," he added. "You never know what you're capable of until you try. Until you really dig down deep and you try."