— -- These prom dates were a match made in heaven in 1953, but their true love wouldn't be rekindled until 64 years later, when they finally walked down the aisle.
Joyce Kevorkian and Jim Bowman, both 81, have lived long, happy lives with their late spouses until becoming widowed in recent years. They remained in touch "once in a blue moon" throughout the decades, but it wasn't until a recent letter Bowman sent Kevorkian that sealed the deal on their fate together.
"Our spouses were both adversely affected by strokes," Bowman told ABC News. "I came to visit and we began to find we both still liked all the things we liked 64 years ago, and she's more beautiful today than she was 64 years ago."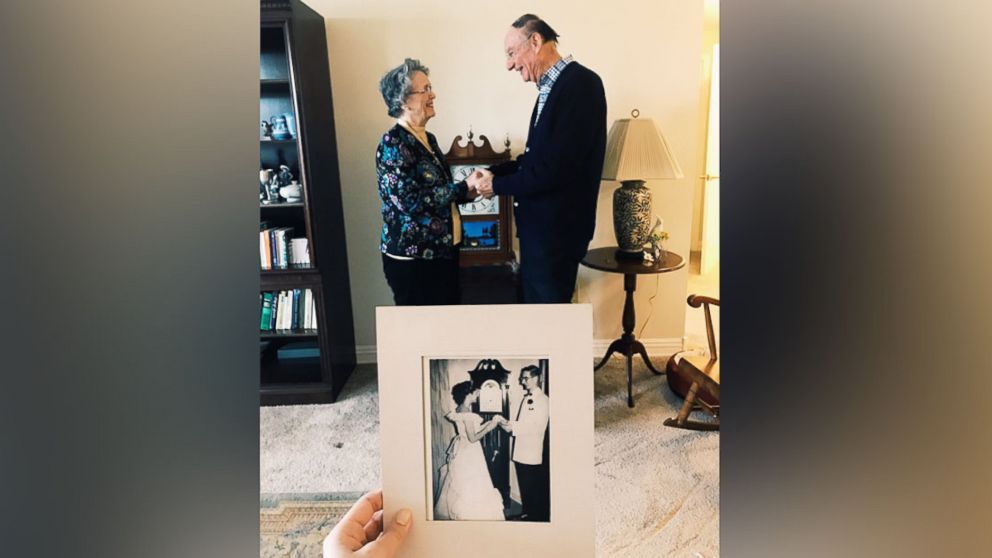 The high school sweethearts were both previously married and raised their own families. But after losing their spouses of 58 and 53 years respectfully, and each fighting off loneliness while grieving, they're "so happy" to have one another to celebrate happy times with again.
"It was just like there was a spark that was smoldering inside of our hearts and neither one of us knew it because there was no reason to explain our high school sweethearts to our then-happily married marriages," Bowman explained. "But then when we came back together, that spark was begging to ignite again."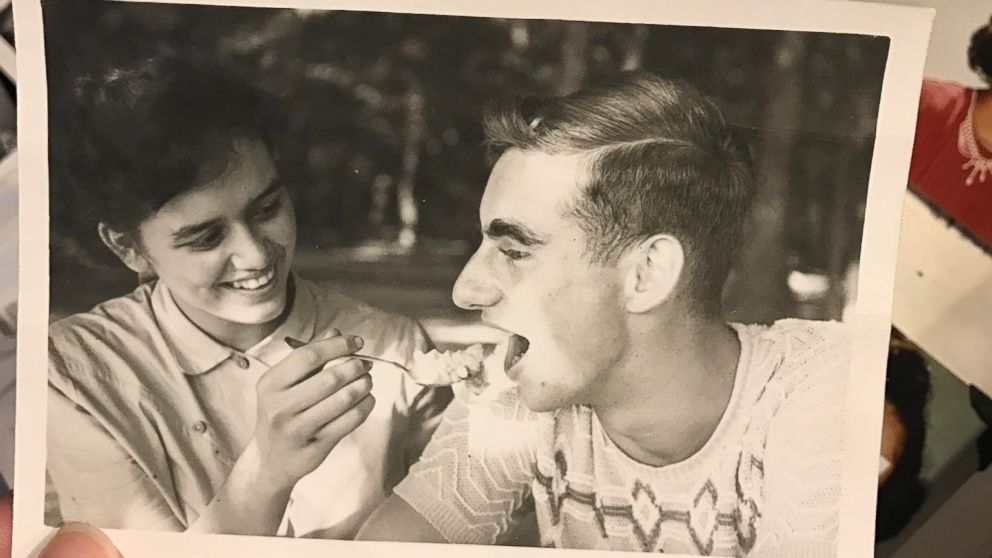 The two wed on April 1 with an intimate ceremony in the meditation room at Kevorkian's senior living facility in Notre Dame, Indiana. The bride's granddaughter, Anna Harris, was her maid of honor.
"It was really sweet. I was with her when he proposed," Harris, 21, said. "He did it over the phone. It was fun. That was the day I really noticed how much happier she was.
"She hangs up the phone and she goes, 'Well that was a strange phone call. He asked me to marry him,'" Harris recalled of the December day they spent Christmas shopping together. "I was like, 'Oh my gosh, what did you say?' And she said, 'Well I think that sounds like a good idea.' It was funny. You could see on the phone how obviously in love she was. She was all giggly. It's really sweet."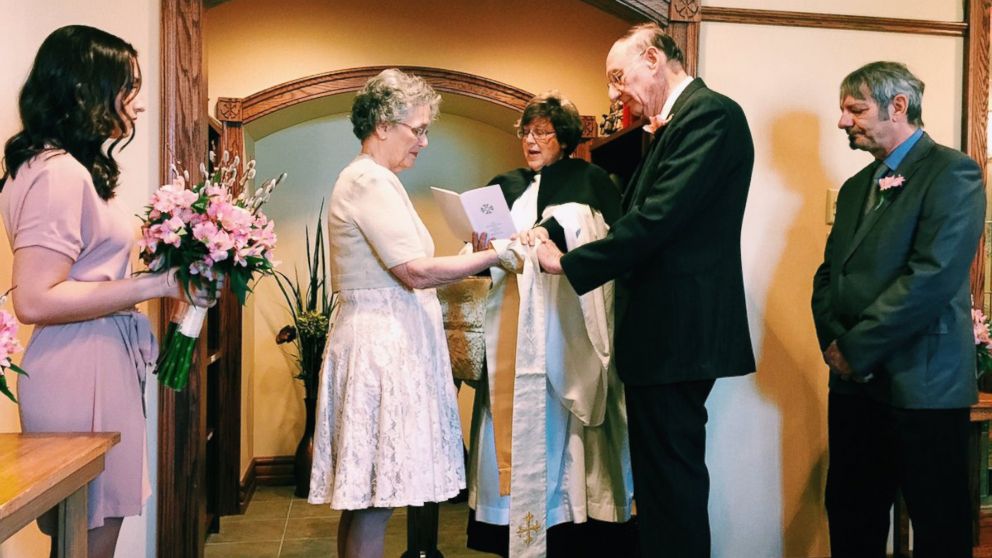 Harris posted touching photos of the lovebirds' wedding to Twitter where they've now gone viral.
"It makes me feel really good that I could share her story and that can spread and make other people happy," she said.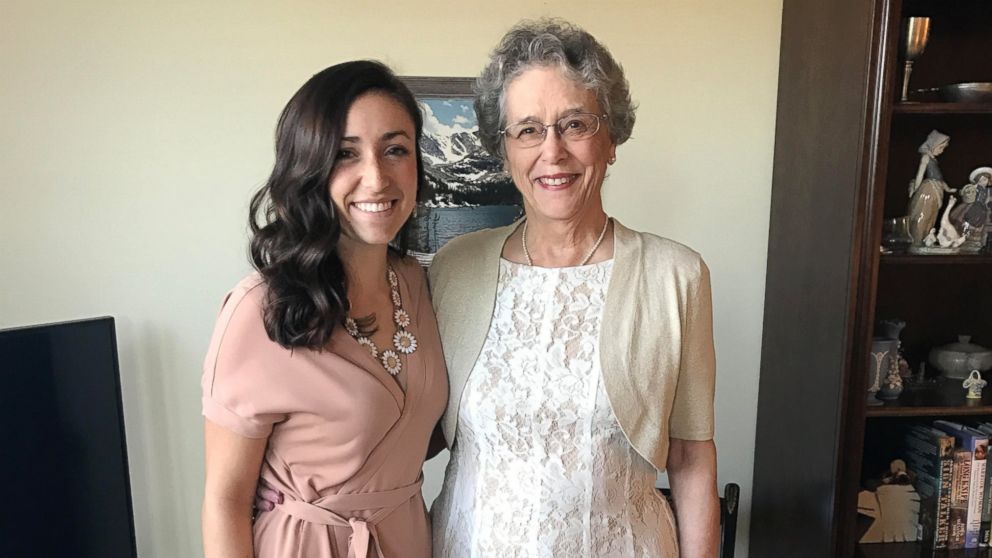 The newlyweds think their love story is "kind of unique" but admit they "had no idea how many would care" about their rekindled romance.
"We're just two 81-year-old fools married on old Fools' Day," Bowman said with a laugh.
Kevorkian is thrilled her husband is still the gentleman she remembers from prom night all those years ago.
"He was fun and considerate and nice when he was a young man," she explained. "There aren't a whole lot of gentlemen left in the world. My husband was a gentleman and I was very happily married to him. So it was nice to find he was the same kind, considerate man that he was when he was in high school."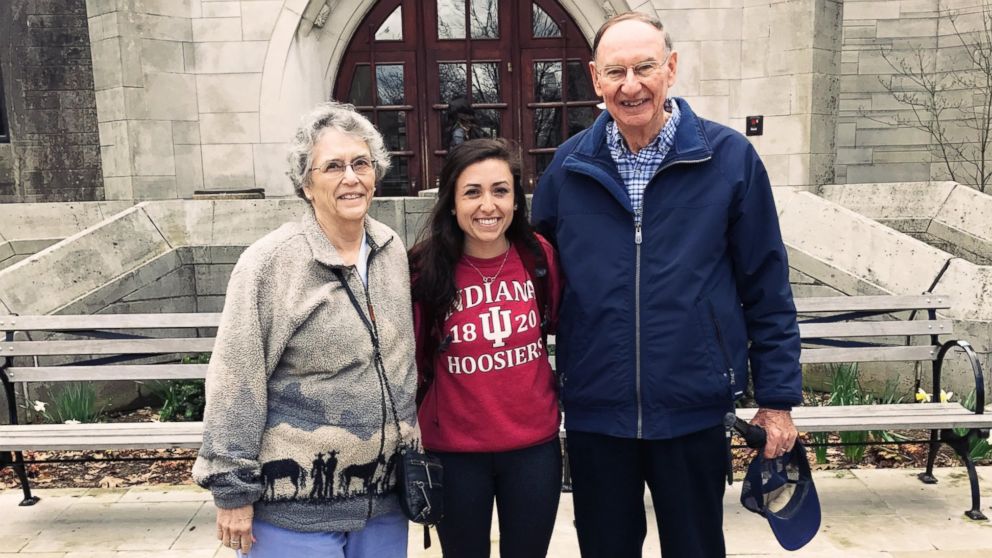 The two honeymooned in Brown County State Park and visited Harris at Indiana University on their way home.
"We plan to make the best of every moment we have left," said Bowman.