— -- An injured dog that apparently couldn't move off some snowy train tracks was, thankfully, not alone.
A furry friend made sure the other dog, Lucy, remained safe even when trains passed by holding her head down to keep her from getting hit.
Denis Malafeyev, who said he was part of the rescue effort for the two dogs, shared the heartwarming story on Facebook.
The Uzhhorod, Ukraine, man added in a message posted on Christmas Day that the dog named Panda not only protected Lucy from oncoming trains, he also warmed her as temperatures dropped.
Malafeyev called the dogs' bond "instinct, love, friendship, loyalty," according to a Russian translation of his message.
In an update four days later, Malafeyev said the two dogs were successfully removed from the train tracks by an animal shelter.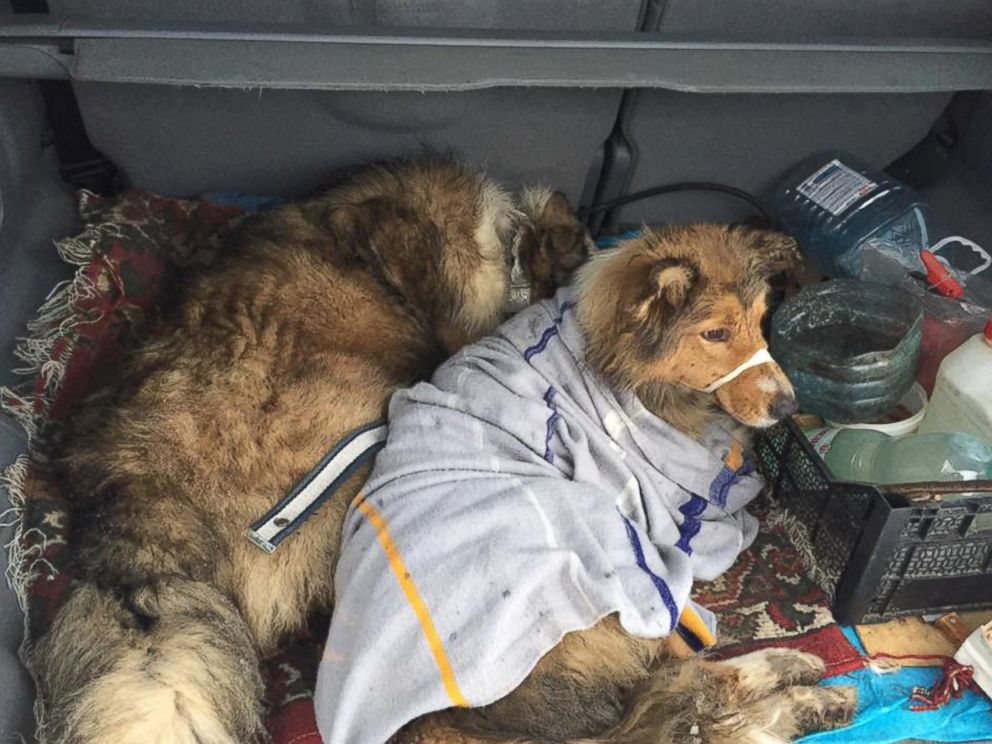 They were later reunited with their owners, who provided proof that they owned the two dogs.
"The animals are on the mend," Malafeyev added.