— -- The Dutilly family made headlines in 2012 when they built their son what any "Star Wars" fan would dream of, an AT-AT walker bed, and now, three years later, the family has completed the bedroom in a complete "Star Wars" theme.
The Dutillys, who live in Washington state, gave ABC News an in-depth look at the "Star Wars" decorations during the "GMA 40 for 40" livestream marathon earlier this week.
The AT-AT bed took almost seven weeks and 60 hours for Derek Dutilly to build. The couple was inspired by their oldest son who is a huge "Star Wars" fan.
When the family moved into a new home after the bed's completion, they had to cut off the bed's front leg in order for it to fit in the bedroom.
"It looks like the AT-AT walker is walking through the room," Derek Dutilly said.
The new move allowed the family a chance to add more "Star Wars" details to the room, including adding light saber holders and hanging the Millenium Falcon from the ceiling.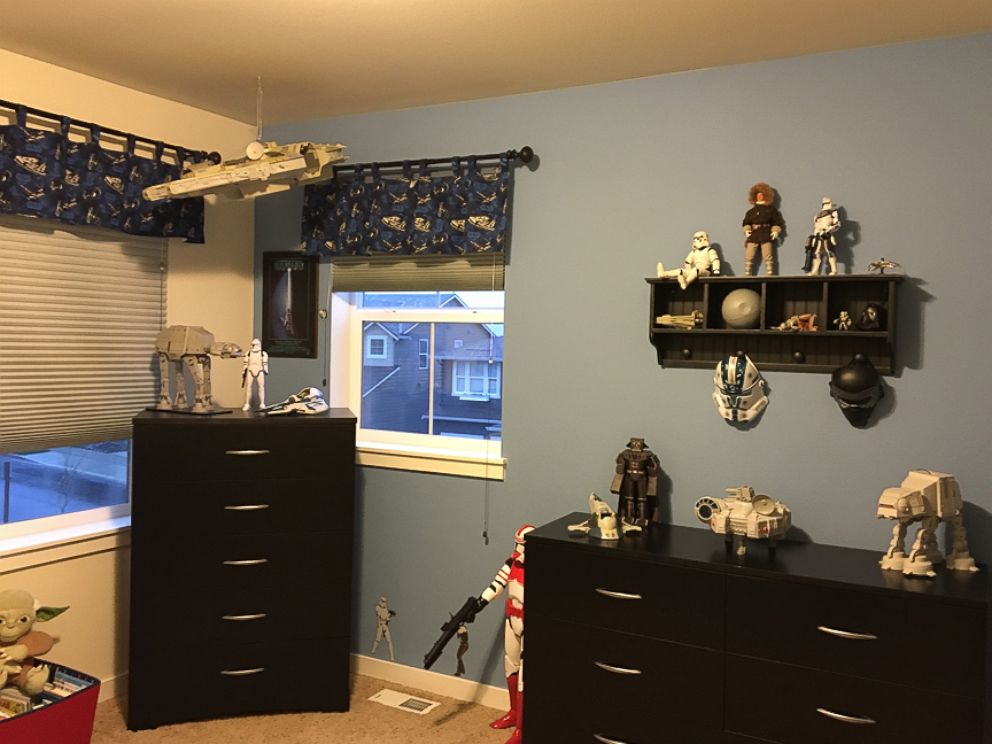 In addition to the removal of the bed's front leg, the family also moved the head of the bed, built a bunk bed underneath and added some new features to the stairs to improve the look.
The stairs now includes space to display toys and "Star Wars" items, as well storage to hold more toys underneath them.
The legs of the bed are made out of plywood and Dutilly used PVC for detailing, including a few PVC pipes that stick on purpose.
"The PVC pipes are the blasters of the AT-AT walker," Dutilly said, adding that the back of the bed is bolted to the wall.
Derek Dutilly said one of his "favorite features" of the bed is a built-in escape hatch.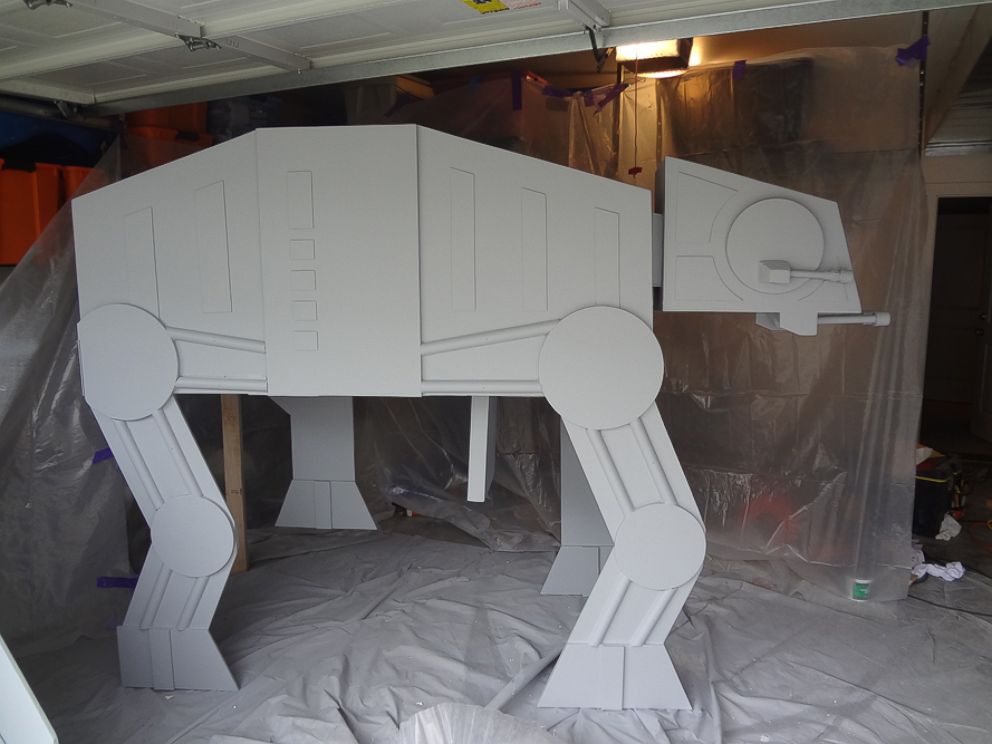 "The boys can open up the escape hatch, throw in a thermal detonator and close the escape hatch, blowing up the AT-AT and living out the fantasy of Luke Skywalker from the movie," he said.
The family's "Star Wars" bedroom was completed just in time for the next installment in the franchise, ""Star Wars: The Force Awakens," which opens in the U.S. on Dec. 17.
ABC News and Lucasfilm are both part of Disney Co.